Paintball Access caught up with the LA Ironmen's Justin Schwarz to discuss his past event insights, the present state of the Ironmen and the future of paintball.
How did you come to play for the Ironmen?
I played with a lot of these guys on Legacy including Skemp [Scott Kemp] & [Brandon] Short.
I'm familiar with a lot of the guys. I chose the Ironmen because it's a good mix of veterans and young talent.
It's been insane to watch Brandon Short grow into one of the best snake players in the game since we played on Legacy. Skemp was on XSV when they were winning a lot. Ryan Martin is very consistent and is always getting better. I played with him on Dynasty, too.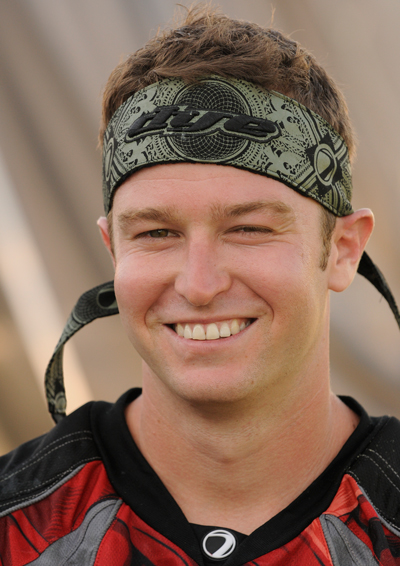 What does it mean to play for the Ironmen?
It means a lot to wear the Shield. I remember watching the Ironmen in videos from the 1990s and its crazy to see how long a team has been around and able stay dominant.
Dynasty was another one of the teams I looked up to as a kid. When I got to play on Dynasty the Ironmen had our number for a couple of seasons.
What's the difference between your role on Dynasty, where you came to a team with an established veteran core, and this Ironmen team, where you are part of that veteran core?
The major difference is being a soldier versus being a general.
Dynasty was basically my first pro team besides Legacy, and we didn't win so I don't count that experience as much.
On Dynasty I did everything they told me without question, I basically just followed their suit.
With the Ironmen I'm more involved in the game plans and involved in the leadership with the team.
All the other guys, it's their first pro season and I'm just helping them get through it.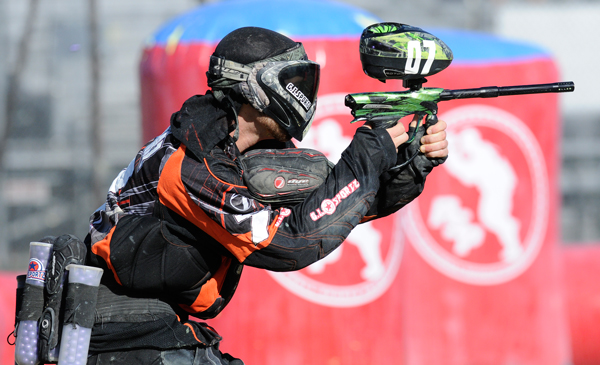 What do the Ironmen need to work on to get back to the podium?
Honestly it's experience for a lot of the guys. When Sunday comes we don't play bad but we haven't won as a team.
Once we get a W everyone will know how it feels and will get even hungrier than they already are. Get the first win as a team and from there it will snowball.
All the young guys are making the right steps to be a dominant team and win a lot.
The Ironmen are ranked 3rd right now. What do the Ironmen have to do to contend for the series title?
It boils down to Sunday experience again. Our guys don't really have the winning experience on Sunday the veterans have.
During the game we lose the 3-on-3s and 4-on-3s, the close games.
Every weekend we don't have practice the new guys need to be out doing drills. Just practice.
You received some penalties in Phoenix, do you have anything to say about that?
I need to keep my mouth shut, that's the biggest thing. I got some stupid penalties I could have avoided in Phoenix.
During the Russian game we had a major, it was 3-2 and I got a talking penalty for speaking after the buzzer. It was a swing point, we had to play 4-on-5.
My penalty made it harder for us to come back.
Other guys need to stop talking, playing on and getting majors, too.
STATISTICALLY SPEAKING
I showed Justin stats from Galveston and Phoenix along with his totals for the season. His eyes get wider. I ask him to make basic observations about himself and his team.
He also makes some observations into the statistics I hadn't previously considered.
What do you like most about the statistics?
I think true talent will be recognized now [the statistics] are on paper. You are going to know if you're good or bad, if you're in the middle of the pack or at the head of it.
Younger talent will benefit, older players are going to retire.
Players can also learn how to work on their game — how to improve their Winfluence for example.
What do you notice right away from looking at the statistics?
It's interesting seeing how many points people play in a tournament. You see who gets played the most.
Shooting more people on the break is something I need to work on.
It doesn't surprise me how consistent Ryan Martin is.
Also, G rating isn't consistent, it's really variable.
How do you think the statistics can be improved?
If you go out on a penalty point every time — clearly you put the best 4 out there — then you're getting penalized for playing down a body if the other players aren't playing penalty points.
Maybe you can take that into account — penalty points, time killed or something.
It's all so new, small sample size is a problem at this point too. Some of our kids only play a few games so their numbers aren't as accurate.
Check back next week for a profile with the LA Ironmen's Justin Schwarz.
You Might Also Like: