After a rained out and shortened Galveston Open, Marcello Margott was sitting at the very top of the Overall Player Ranking. This was a very long way from the bed he laid in for months at the end of the 2011 season, unable to walk, with a knee on its second ACL reconstruction. Yet, even with two whole events now in the books, he still near the top of the Overall Player Ranking, currently sitting 4th, less than one point from the leader, Jacob Edwards of Tampa Bay Damage. His team, Moscow Red Legion, lost a close game to Houston Heat in the final at Phoenix. Paintball Access brings you into his thoughts and travels as Margott and his team prepared for the first two events of the 2012 PSP season.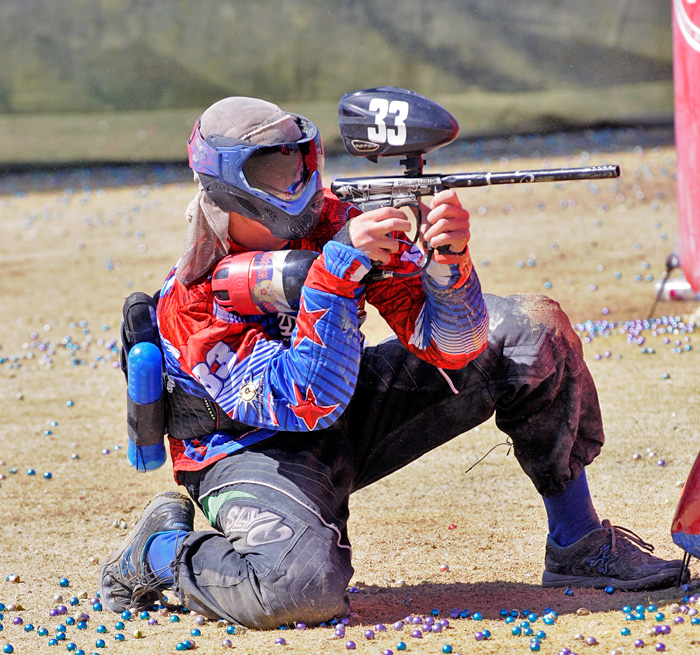 I woke up before my alarm went off and had that feeling again, stomach torqueing up in nervous anticipation of the coming fight, mind flipping through possible outcomes, laying there in the early morning dark. Keeping these thoughts in check, I try to stay focused and mentally play out a day of positive success. "Nervous" isn't really the best description of the feeling, it's more like excited expectation, which reminded me of my first couple of tournaments, of my Division 3 days with Aftermath. For a couple of seconds there, staring at the ceiling, I was a little kid again. I think I wore my gear to the field back then. I'm only 21, but that feels like a lifetime ago.
It was wet and cold outside in Galveston. I really didn't care. I grabbed my gear, waking out into the rain, and headed to the field to do my job, ready for whatever the day would bring. We knew this was coming, we'd been trying not to look at the forecasts, at the weathermen on TV gesturing to a giant belt of rain blanketing the nation from southern Montana to Mexico, the bottom tip of which was headed right at us. The rain and lightening was coming, but it didn't change what we had come here to do.
Our first game of 2012 would be against Upton 187, which some would say is an easy game, that we should pound them. They're a D1 team that just turned pro, right? Well, wrong. In this situation we have everything to lose, where they have nothing to lose. You don't know what to expect from teams like 187 and none of us had ever seen them play. It's hard to prepare for a team you know nothing about. We started out winning the first point, and then lose 5 straight. The score was now 1-5, in their favor. Was this really happening to us? The Division 1 underdogs were on a roll and kicking our ass; they were doing a better job of closing out the points and playing aggressive. They were in control, but for some reason I didn't feel a sense of urgency, because with plenty of time left, I was still confident we could change the outcome of this game. The coaches made a few adjustments and we started putting points on the board, 4 points in a row and now we were tied 5 – 5 with no time left. The new kids on the block were about to take us into overtime. But they pulled the rookie mistake of stopping the attack, and fortunately for us, we were able to come together, play smart and make our comeback count. We won the match 6-5 in OT. Not the best start to the season, letting the rookies roll up a bunch of unanswered points on us, but we won the game, and learned in the process. We will not be underestimating the boys from Upton again, and neither should anyone else in the pro division.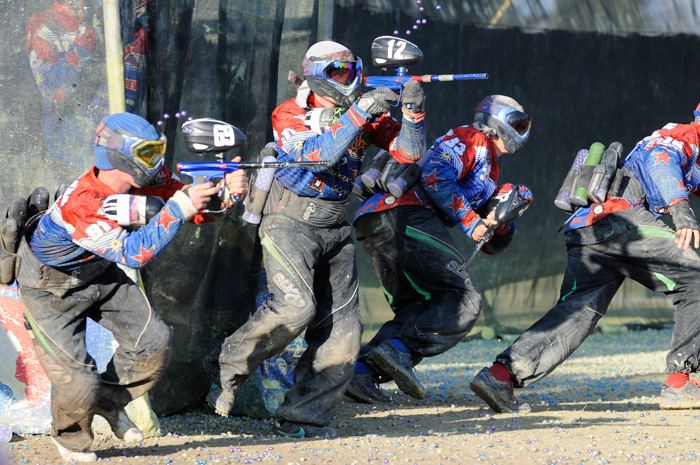 This is an interesting season for Moscow Red Legion, and for me as well. There's much to prove. Moscow needs to prove to the world their system can absorb the hits of offseason losses of two of their historic stars, and I need to prove, to myself and the world, I can still play at this level. And I don't just want to play, I want to dominate. But so does every other player on this level, so I'm training to be ready for whatever battle the best guys in the league want to bring my way. And so is Red Legion, and that's why I'm glad I signed on with this squad.
Be sure to check out the next installment of Marcello and Moscow Red Legion's story, coming at you soon from Paintball Access.
Also, read the first part of his season long adventure here.
You Might Also Like: