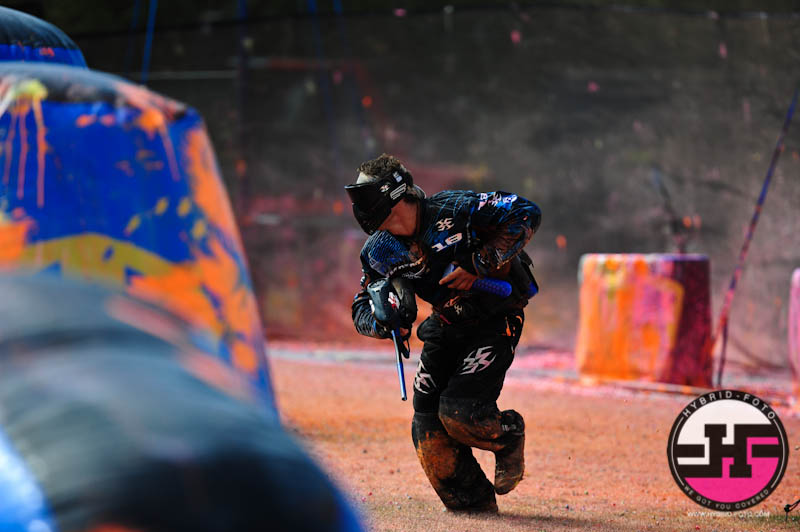 Out of all the professional paintball players in the world, Ryan Greenspan has logged the most miles. His team, San Diego Dynasty, has helped define Pro Paintball for over a decade. His latest adventure takes him to Bitburg Germany, to play with Dynasty/Impact, where they won the event in dramatic fashion. Paintball Access brings you along for the ride.
We're getting our asses beat, again. We've played the whole event on our heels, and had still come out on top each step of the way. The score is 3-0, in the semi-finals at the latest Millennium event in Bitburg, Germany, against Art Chaos. The team from Moscow is our archrivals in this league; they beat us out for the title last year and we are both in the running again in 2012. We need to beat them right now to keep the Millennium series title in sight, but it's not looking good. They only need two more points in this race to 5.
I walk off covered in paint, we're two points away from going home empty handed, and still think we're going to win. The thought exists, buried behind the frustration and pain, but's it there. It's definitely there, because we'd been doing this all event long. Shit, Dynasty has been doing this for our entire career. You've heard about the 54 wins, but most times you don't hear about the tough fights we had along the way. Coming back against XSV to win Orlando in 05 or our scrap against Aftershock at the World Cup over a decade ago. We have dozens and dozens of these stories; they color our years, and give us unspoken strength when games go bad. These come-from-behind wins are one of the reasons everyone always wants us out of the mix on Sunday, they're our stock and trade. Sunday is a completely different beast altogether; it's where we made our name.
The Second leg of the Millennium series event in Bitburg, Germany seemingly started the same as usual events over there. A very long flight with connections upon connections culminating in over 24 hours of traveling before a solid two-hour drive on the German Autobahn at breakneck speed.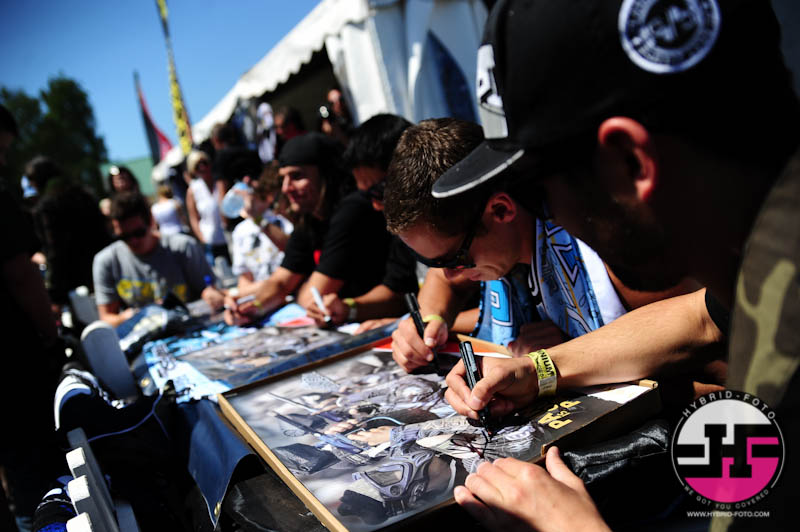 The small difference in this event was that Dynasty was coming off our worst back-to-back event finishes in a long time. We missed the cut in both of the last two major US events and our practices have been equally as good (read: not good). We have always struggled in the middle of the season, but this is a whole new definition of the word "struggle" for us.
However, on the bright side, our European tournament adventure has been given a boost of mixed talent. We split the event with Edmonton Impact; which usually brings new looks at field strategy, and general moral changes. Myself, Yosh Rau, and Ian Trainer were there for Dynasty and Impact came with Zach & Zane Yachimec, Tim Montressor, and Ryan Moorhead. We have played with the Impact guys quite a few times in the past, and did very well, so we were already fairly comfortable with each other on and off the field.
Our busy US schedules don't allow for any practice time on the Millennium field setup, so the first view of the field was when we started on Friday with a slow game 1 loss to London Nexus. This made things tough because there are only three games in the prelims and there isn't a whole lot of wiggle room to mess up. Our next game was against the Copenhagen Ducks, who in the past were always a shoe in win and a good "warm up" game.
At this event they were the exact opposite.
We lost the first two points of the match. We ended up squeaking by them in a tough battle for a 5-4 victory. Amsterdam Heat followed on Saturday afternoon and we had to win with a +4 margin to guarantee our quarterfinal appearance. Point 1, you guessed it, a loss. Point 2 comes down to a four-on-one against Ian Trainer. Just as we were thinking of throwing in the towel to avoid any silly penalties, Ian shot two of them and looked calm and cool. If you aren't familiar with Ian, he is our youngest member on the team, at 17 years old, and has been waiting to break out of his shell for quite some time. This was his moment, as he sliced down the final two Heat players and hit the buzzer (you hit a buzzer in Euro land instead of hanging a flag) to tie up the game at 1-1. After Ian's heroics, we all got a fire lit under our asses and closed the prelims out, squeaking into Sunday.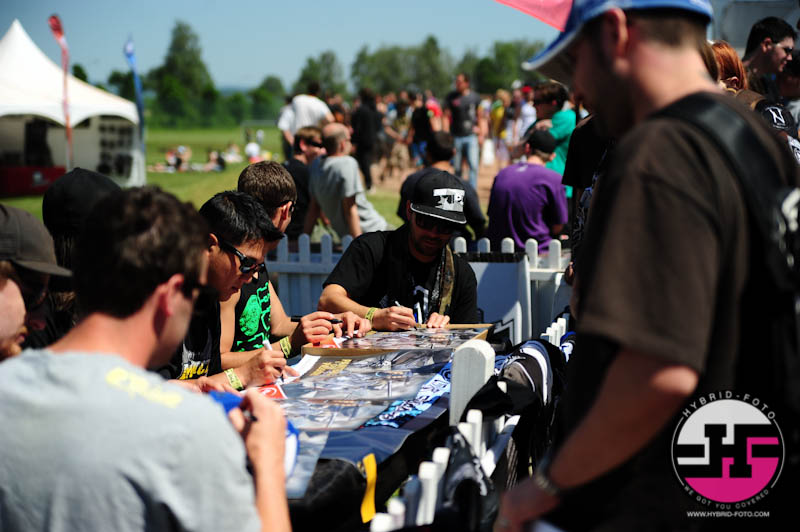 Sunday's first game was against Marseille Icon, and BAM, we found ourselves down 3-1. Why do we put ourselves in this position? I guess so I can write interesting stories for you guys. We ended up beating the Frenchies 5-3. It's actually kinda funny coming back from a deficit like that because it really crushes the spirits of the other teams. I know this from experience, but even just watching a team get comfortable then WHAM, we stuff them.
I guess we flew all this way, we don't want to lose, but we also want to make sure we get to play as many games as possible. It wouldn't be a fun story if we flew over there and won 5-0, sweeping the event without a problem. Well, I've actually done that before, and I'm lying, it is a fun story.
Which brings us to the game against Moscow Art Chaos. Don't let the silly name fool you, they're made up of the Russian Legion guys, the best players to ever come out of Russia, and they beat us in the last few events. Not to change anything from our previous matches, we lost the first consecutive three points and it looked pretty dismal. But after that point, as we're wiping each other off, loading back up, and trying to figure out what we needed to do to change the tide, we did something that we usually don't ever do: substantially alter our game plans mid match.
Since we were losing our snake side we realized we needed a move which would give Art Chaos something to worry about. Yosh thought we should go up the middle and get a guy to the 50-yard line. I immediately volunteered. I was the most logical guy to make the move because that's become my roll over the years, the utility attack guy.
So I go up the center and start containing players and shooting a few guys. This really freed up the rest of the guys on the team to do what they need to in order for us to get kills and start rolling points up. With 1:30 left to go we're up 4-3, and off the break, on my run up the center, I shoot Ferderov in the pack and he gets a penalty. Game over. Usually we're the ones up on those guys and we end up blowing it, but this time we flipped the script on them. I think one of their guys started to cry, he really took that one seriously. Sorry dude, been there before, don't take it too hard.
Heading into the final game we knew our opponents, the German home team Frankfurt Syndicate, had been watching our semi final game. They were very tuned into the fact we had won by sending me up the middle to shut people down. We knew they would be expecting that again, because normally in paintball you go with a plan until someone can stop it. Again, we changed it up, this time holding me back with the team playing a slightly more conservative plan, and sure enough, they weren't ready for the change up. After an initial 1-1 start, we showed them how to really make a schnitzel, blowing them out 5-1. They were coming in hot too, as they beat another strong German team, Ramstein Instinct, to get to the finals, and had the crowd behind them. Instinct went on to beat Art Chaos for 3rd place, so our 1st put us in great position to finish out the year strong and contend for the title.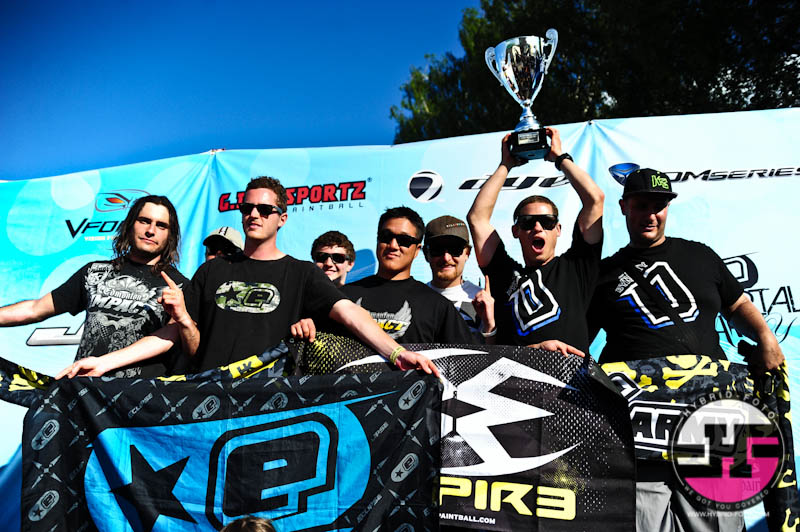 Well, as long as we get off to better start than this past event. One thing that I can say is, although at some points we were worried about our performance, we never really got angry or crazy in the pits between points. We just calmly cruised back out on the field and figured it out. But, then again, I like it when it's difficult. Keeps things interesting. I guess you could say it took us a few points to gain some traction. Like an Indy car going around the track, we just had to wait for our tires to warm up.
Speaking of race cars, the ride back to Frankfurt was pretty fun, as there are no real speed limits on most freeways so we got up to 220/kph, I'm not sure of the actual conversion, but much like the Celsius temperature they use, it doesn't make a whole lot of sense to us Americans so I think I was going, like 500 degrees Fahrenheit, at a temperature of 140mph weighing in at somewhere around 76 kilos.
That makes sense right?
Photo Credit Hybrid Photo
Keep you eyes posted on Paintball Access for more from Ryan Greenspan coming soon.
Check out Ryan's most recent adventure to South America here.
You Might Also Like: