Out of all the professional paintball players in the world, Ryan Greenspan has logged the most miles. His team, San Diego Dynasty, has helped define Pro Paintball for over a decade. His latest adventure was to the South American country of Ecuador, to play with the Colombian team Tsunami in the CSP. Paintball Access brings you along for the ride.
This morning started at 4:45am, a taaaad bit earlier than normal. I have a flight scheduled at 6:20am to LAX then onto Miami and finally landing later the same night in Quito, Ecuador. This is going to be my first South American trip of the season, so I am a bit anxious to get down there and see some friends and host a clinic on Friday morning. Like I said, this morning started early as I actually got to the airport on time, which is a bit rare. Then, things started to go a little sour as I descend into a baby-sized travel nightmare.
First, a small mechanical error on the tiny prop plane forced everyone off in San Diego. Then, an American Airlines associate pulls me aside and says that I can still make my flight in LAX, however in order to do so I would have to take a shuttle bus, which she had organized for myself and a few other elite status holding members (ahh, the perks of frequent travel). So I found myself on a three-hour van ride up to LAX. I slept most of the way mainly because I was dead tired, as it's still super early, but also to stave off my rising anxiety of not making it in time, due to standard issue, rush hour, heavy LA traffic. To my surprise, we made it and everything was looking good for me to make everything on time.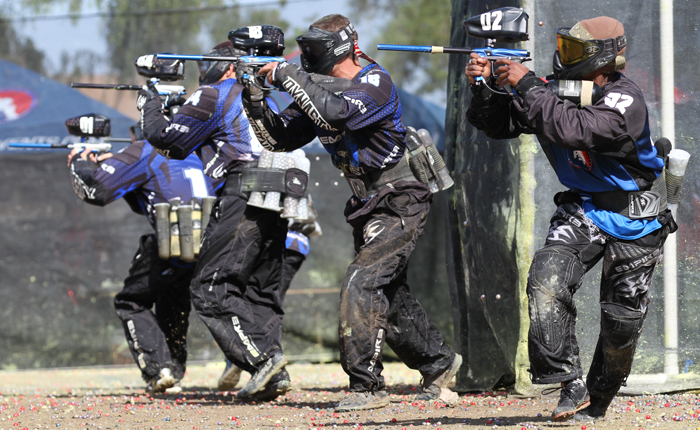 As I am sitting on the large 777 aircraft, sifting through my movie channels in business class, really excited to get on with the flight I start to dose off again. Have you ever been on a plane when you fall asleep before take off, and you awake in the air, not ever noticing the take off? That kinda happened to me, kinda, except remove the taking off part. I clocked in a good 30-minute nap, expecting to wake up somewhere over near the California-Arizona border. Instead, I woke up in a fog of confusion when I noticed that we were still on the ground. Hmm, I thought, better knock back out and grab a few more zzzzs, maybe try to get back into my dreamscape. When I came to again, we were still on the ground. This time, however, I woke to an explanation: leaking brake fluid. Translation– airplane number two has just fallen victim to the travel gremlins. As a result, I am deplaned for a second time and reality has set in that I am not going to make it to Miami for my connection.
Officially one full day lost, not in transit, but in waiting to transit.
At last, I board my flight and it takes off for Quito without a hitch! Three short hours floating in and out of consciousness and I have landed and cleared customs with ease. But wait, what's this? NO BAGS! This has got to be some joke. I'm not a celebrity so being 'punk'd' is out of the question. Why is it, when things looked so good, do they have to just turn to shit again. After some real "lost in translation" moments with the baggage representative I have somewhat come to the conclusion that they are on the next flight due to arrive in five hours. No problem, I'm not incredibly tired or anything so I meet my buddy Gustavo and we grab some dinner in town, wait for the bags to arrive. Once everything was sorted and I got my bags, I was very relieved; I can't wait to get to home base and sleep.
At 3 am, when I was settled and ready for bed, Gustavo asks, "What time do you want breakfast, I have to tell my maid so she can have it ready for you." Now, that's a question I don't hear everyday, or at all, for that matter. I could get used to that. It's comforting to know that when I wake up, no more hassle of airlines and baggage delays. My biggest worry in the morning is translating to the maid that I want maple syrup with my pancakes…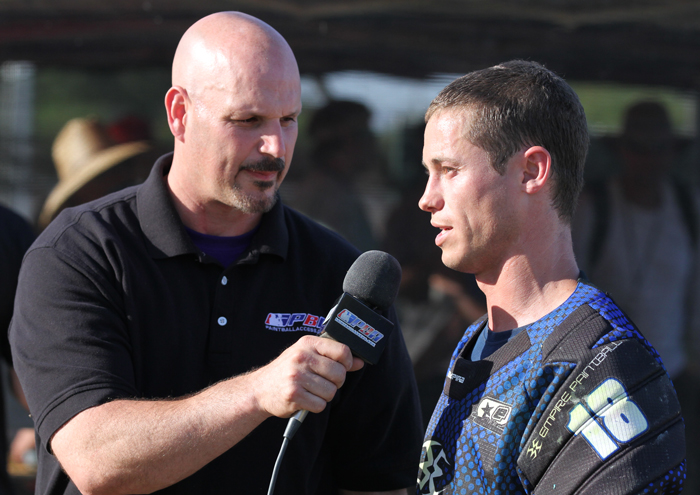 The event is held in a grassy park located across the street from a very busy mall. It is a great location, and the setup was better than some US events. Out of industry sponsors, like DirectTV, a local hotel chain, and some others had banners lining the field. The grandstands were larger than most major events as well. The teams all shared a large tented area. There was food on site and there was even a local alcohol rep giving out free mojitos on Saturday. I have to say this is, by far, the best promoted and best run event in the CSP circuit, and my hat goes off to the event organizer, Gazu.
I usually play for a Brazilian team called the Mercenarios, but they were not attending this event, so I went down with a Colombian team called Tsunami. In the prelims, we tied our first game and won the other three convincingly. The format is a PSP Race-to-three played on a layout made up by the organizer.
On Sunday we played in the finals against the local team called Zurikatas, I have yet to get a clear answer as to what a Zurikata is. Justin Schwartz, who is playing for this local team, along with Pete Utschig, thinks it means prairie dog. We both agreed that it was an odd name regardless, but it sounds fun, so that works for us. The game came down to the wire as the game was tied, with 45 seconds on the clock, one of the prairie dogs got a major penalty, which I had to remind the referees ends the game with an automatic point in our favor. Well, it was not the best way to win, but I had to remind the Prairie Dogs during their argument they are welcome to play that grey area all they'd like, just try to be mindful of the refs and the game clock. Although, my Spanish is not the best, so I may have not quite translated exactly how I wanted it to but I meant well.
The awards ceremony was also top notch as it was held inside of the mall, with all the shoppers catching a glimpse of the players in their muddy gear. We got big oversized novelty checks for winning too, so that was a fun bonus.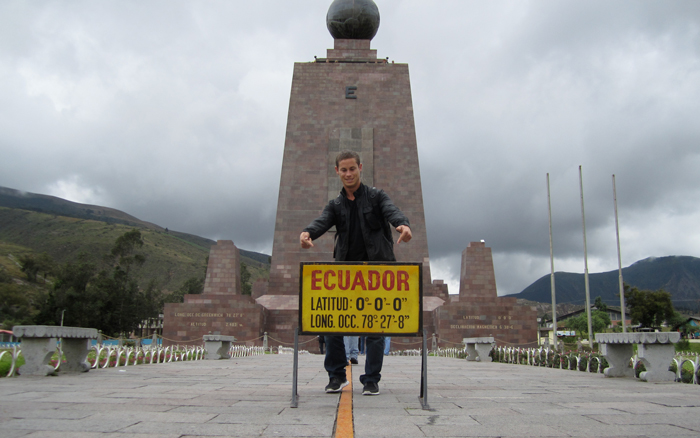 On the Monday following the event I had a free day to check out the city. So I did some of the normal tourist stuff around town. Apparently, after my Mt. Kilimanjaro expedition people seem to think I am more adventurous than I really am, and this led to a hike up to 14,000 feet above Quito. It was cold, and I was ill prepared, wearing a pair of flat-soled converse, jeans and a flannel button up. Again, I want to emphasize the ill prepared notion, it is not warm at that altitude, and the air gets pretty thin. Of course, being the top professional athlete that I am (please read this in a heavy, heavy sarcastic voice), it wasn't much trouble, but I'm just saying it could have been an issue.
Stay tuned to Paintballaccess.com for more of Ryan Greenspan's travels and tournament exploits with Dynasty.
Read his Mt. Kilimanjaro adventure here.
You Might Also Like: