Coming Home- The story of Brian "BJ" Jenkel's defection and homecoming.
With their aggressive attack on both sides of the field, 187 Crew, out of Upton, Massachusetts, is quickly winning fans and earning respect among their peers in the PSP Pro Division. They picked up their first win, against Vicious, in Phoenix and are getting used to the speed of the pro game. Brian "BJ" Jenkel left the Crew to try and get into the pro ranks playing for the Hurricanes. It didn't work out. This is the story, in his owns words, of his defection and humble return.
The very first day I played paintball in the woods, when I was 14 years old, was at Fox 4 Paintball in Upton Massachusetts. When I made the transition to Air ball, it was at Fox 4. Every team I ever played for was either based out of Fox 4, or played in the Fox 4 tournament series. Needless to say, I called Fox 4 my home; it's almost all I've ever known.
I started my career as an Upton 187 cRew player at the beginning of the 2009 season. Me and a couple other players from Armageddon, another local Fox 4 team, were picked up by the then 7-man team to play X-ball in the AXBL. It was an easy transition, not only to the team, but to the X-ball format as well.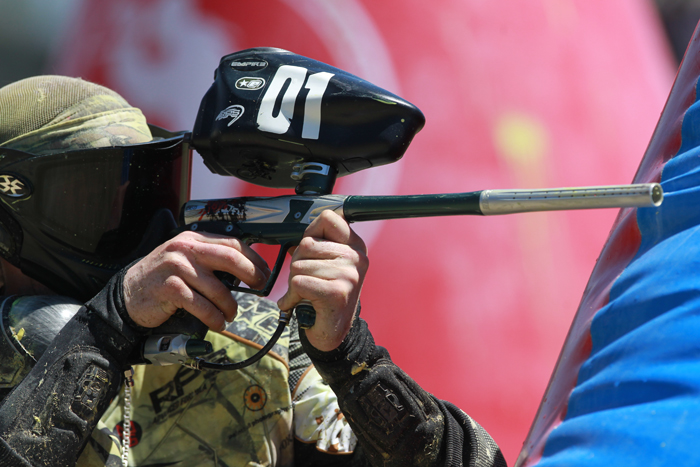 We ended up losing to the Philly Americans, the best team in the world at that time, in the NAX finals. We couldn't have felt better about our performance, but we wanted to move it to the national stage where we could really showcase our talent.
That winter, the New England Hurricanes made the decision to rebuild in D1 with local talent and then bring the team back to the pro division in one year. My dream of becoming a professional paintball player seemed like it was finally in my reach. I could not focus on anything else. With Upton 187 cRew considering playing D2 PSP I made the choice to leave my home field and everyone I knew in the paintball community. It was the most difficult decision I've ever had to make in my life.
The year and a half I spent with the Hurricanes in D1 was a very eye opening experience. I made new friends, learned new playing styles, and experienced what it was like to be on the outside looking in. We were never the favorites in the New England paintball scene and with Upton 187 cRew wining every event in Division 2, I could not help but feel like a player without a home. I gained a lot of national experience, but the team never clicked well together, which definitely showed on the field.
After only getting to play 2 points in the Hurricanes first PSP victory at Chicago in 2011, I was completely mentally checked out. I quit the Hurricanes and got in touch with Dave immediately in hopes that 187 had an open spot. While Dave and some of the 187 cRew players were reluctant to take me back, they invited me to practice with them with only two weeks until New Jersey Open. I was excited, but slightly nervous about returning to Fox 4.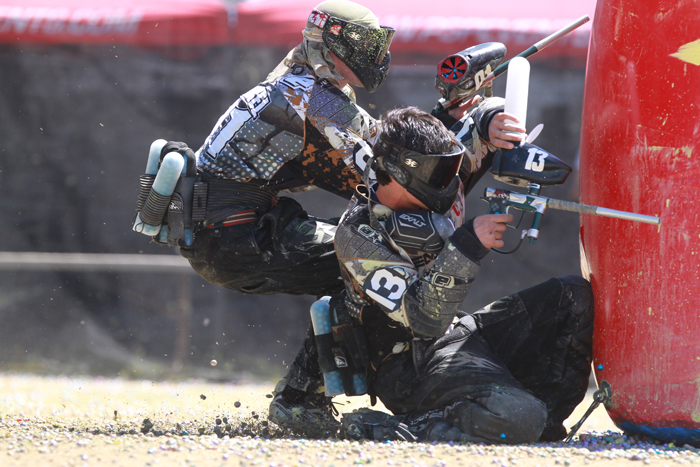 I got to practice on that first day and was relieved to be greeted by two of my teammates who I had played with for many years, Brian "B-Money" Fineberg and Noel Tran. I was told to apologize for leaving the team to the few players who were already there. Noel proceeded to force me to repeat my apology to every player as they arrived that morning. While serious, it was all in good fun and I was just glad to be back. The team was hardly the only group to make me feel at home; almost every referee and player who I saw for the next two weeks expressed their happiness to see me back at Fox 4 and back on Upton 187 cRew. Not one person at Fox 4 showed any animosity towards me. I knew that this was the only place I would call home for the rest of my paintball career.
While being a professional paintball player has been my dream since I picked up my first marker, playing with my friends at place that supports my every move is the greatest thing I or any other player could ever ask for. Thank you Empire, KEE and Eclipse for all your support on and off the field; and thank you Dave, Curt, and Fox 4 Paintball for always being there.
Be sure to follow the Upton 187 Crew in action during the PSP Chicago Webcast June 22nd -24th.
You Might Also Like: