Kyle Spicka, one of the most talented young players on the Ironmen roster, talks about his struggles during the 2012 PSP Chicago Open. The Ironmen took 4th, but they are not playing up their potential. Spicka breaks down the mental game in a two-part series, as he talks about how the game of paintball, at the top level, is almost entirely played in your mind.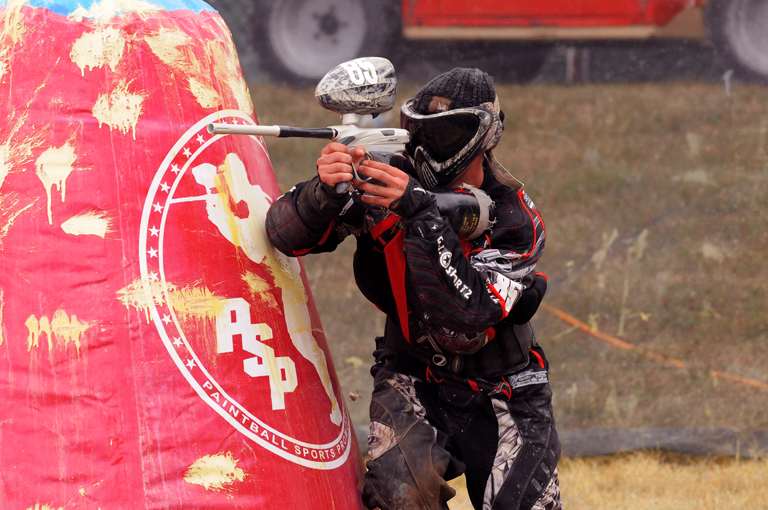 I remember a moment vividly as we were coming off the field after a very successful practice set against Heat and Dynasty, a week before the event, when Skinny Kevin pulled all the Ironmen aside and said, "Do you guys now realize what your capable of?"
Looking into everyone eyes I could really see the new incarnation of this old team, understand what type of skill we harnessed, and what needed to be done every time we step on the field.
As our team was approaching Chicago you could tell through everyone's actions that we want this…. The motivation and drive that I could see before me was stronger than I've seen in this team since I've been here. Everyone has been stepping up fighting for every point in practice. The team vibe had been on fire the past few weekends. The weekend before the event we were missing almost half the team, and some of the keys players, Mike Paxson, Justin "LJ" Schwarz , Raney Stanzeck, and Eric Humphries.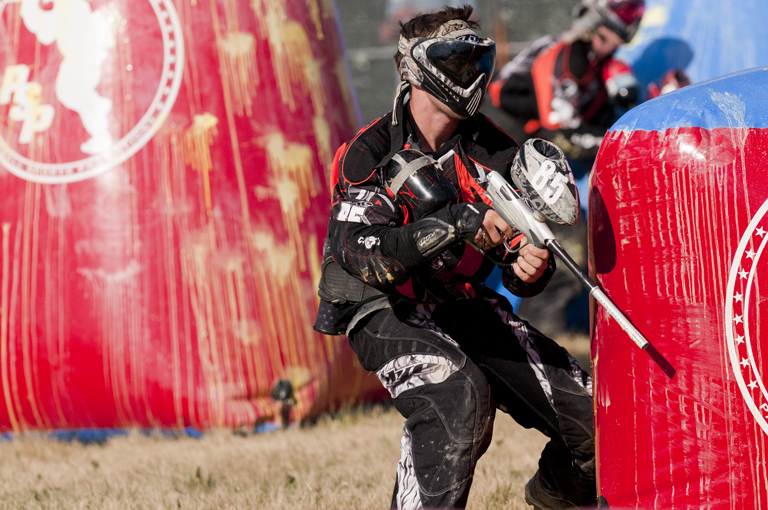 We had a 3-way rotation going along with Dynasty and Houston heat, arguably two of the best teams in the league, in my eyes. Playing with what we could pull together for this practice we were winning a great majority of the points against these two teams on Saturday. Grinding each point out, fighting as a unit, it was becoming easy for us. We went through two hard days of scrimmages, tired and drained physically, but mentally, we were energetic and hungry for what was to come. Namely, the PSP Chicago Open, one of the hardest events to win.
Ranking in the top 4 for the series this year gave us what appeared, at least on paper, a very good draw. Playing, in order, Upton 187 Crew, C.E.P, Infamous, and X-Factor. After the badass practice, we went into the first match with our heads high, feeling stronger than the previous event.
I don't think anyone was expecting the type of paintball that Upton put down on us. At the beginning of the game, we knew they were going come running down the field and our plan was to pick them off, then go to work. The plan backfired on us and they ran down the field, we didn't shoot any of them, and they just picked us out of our bunkers. I remember every other point either getting shot of the break, or early after the point started.
Each point walking back to the pits I would try to go over what I did wrong, wondering how the hell these new kids were literally stomping us; I wasn't even able to get to a secondary bunker with out losing a stupid gunfight or looking into incoming paintballs. We ended up putting a few points on the board, but nothing crucial, and 187 finished the game out strong, beating us 7-2.
What a terrible way to start off the event, getting our asses handed to us by the rookies in the league. As I'm taking off my gear going over the points in my head I don't understand how myself and the whole team could have come out with such a poor performance; there was no way 187 is anywhere close to our skill level. Or so we thought.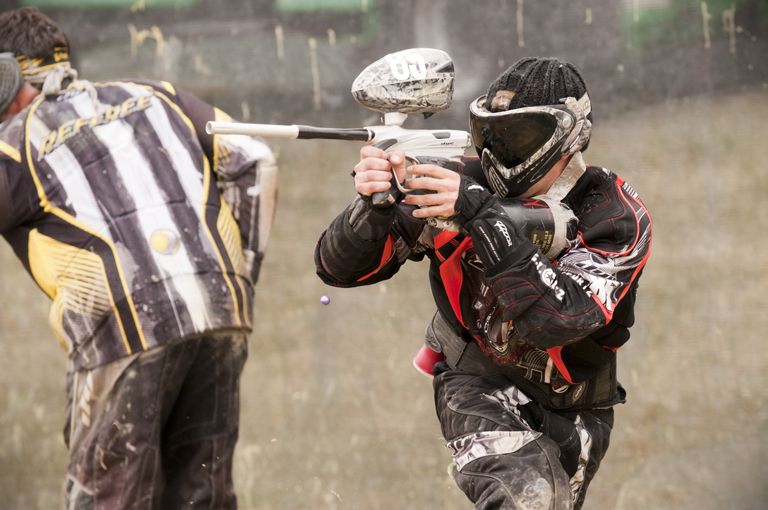 Shaking off our embarrassing loss, we prepare ourselves for the next match. Going into the last prelim match of Friday we're up against C.E.P.
We came out angry, ready to redeem ourselves.
Each point was being played like we die tomorrow. Smashing them some points, other points bringing it back from 5 on 3's and 4 on 2's. We managed to break down and capitalize on every point winning 7-0.
Even though we had just won the match, a complete turnaround from the first game, I still felt something was wrong. I personally had another game where I could've played 20 times better than I did, especially against possibly the easiest team in our draw.
Mentally beating myself up all night, I couldn't stop thinking about what I need to change, what I was doing wrong. How was I not playing the phenomenal paintball I was playing against the two powerhouses we practiced against? What was different now than before? Overloading my brain with all the questions I started second guessing myself.
Tossing and turning in bed, I know tomorrow is Sunday, when the real tournament starts, so I hope I can think my way out of this funk, asap.

Click Here to read Part 2 of Kyle Spicka's PSP Chicago story.

Read his first blog here.
You Might Also Like: