Click here to view the updated Player Stats
The Statistics from PSP Chicago Open, and the season totals, are up and Moscow Red Legion's Marcello Margott has retaken the top spot from Jacob Edwards of Tampa Bay Damage, who moves to 25th overall.
Ryan Greenspan moves into the second spot after a strong, but frustrating, performance at the PSP Chicago Open. He moved up from 33rd, largely because he has taken the lead in the G-Rating, or the Confirmed Kills, category.
Alexander Berdnikov, the veteran from Moscow Red Legion and top ranked Back Player, comes in at 3rd. He stumbled a bit in the final match, where Los Angeles Infamous beat Red Legion in Sudden Death Overtime. A better performance in that final game might have sent him to the top.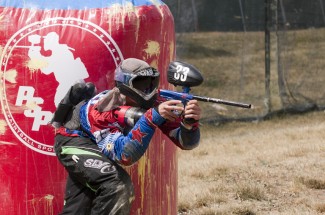 Margott had this to say about being the highest ranked player in the world–
"It's easy to reach the top. The real challenge is staying there. The top today can be the low tomorrow. It's important to keep finding ways to be better; there is no limit to what you can do. The only limits are the ones set by yourself. Comfort is our enemy. Once you get comfortable, you lose the desire to be better. I like feeling uncomfortable, out of place, back against the wall. That's when I do best. That's when I want it the most, when I will do anything to get it. The question is– how bad do you want it? Well, I want it pretty bad."
Keep in mind that 22 year-old Margott blew his knee out last year and spent the first part of the off-season in bed, healing from his second knee reconstruction surgery.
As the weeks move us toward the next event, Paintball Access will be breaking down the statistics. Make sure to mark your calendars and tell your friends about the next webcast, the PSP Mid-Atlantic Open, which goes down Aug 10th-12th, free and live.
Click here to view the updated Player Stats
You Might Also Like: