Nick Slowiak is one of the better known players on the star studded roster comprising the new, yet already successful, PSP pro team Houston Heat. Slowiak spent the past few seasons battling to rebuild the legendary Chicago Aftershock, until he left during the mass exodus of the 2011 off-season. Heat burst on the scene this year, taking 2nd and the first event, and winning the Phoenix Open. They faltered at the 3rd event last month, getting knocked out of the tournament by Tampa Bay Damage. Slowiak lets Paintball Access' readers into his world, and talks about how it feels to go through such a drastic change in one short year.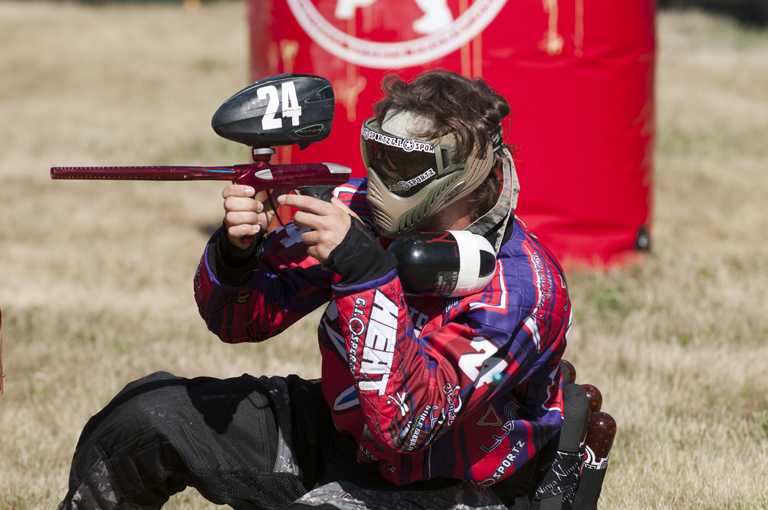 Just yesterday it seemed I was in Houston looking at what was going to be a brand new team, as Houston Heat came together, but we are now 3 events into the 2012 PSP season and sitting #1. There's no way could I have predicted the crazy ride we've been on at this point last year.
Last year this time, I felt as though Chicago Aftershock, the team I captained and helped to rebuild, would finally become a great team again. Old friends, great players, had finally become one squad intent on building a dominating legacy. Then 'Shock fell apart, and most of the team split, transitioning to Infamous and Heat, and that chapter of my paintball career sadly ended.
But I'm sure you've heard the story before about when one door closes another opens? It's very true. So a door opened and I came to Houston Heat… and man, let me tell you, it's been an experience beyond words. The thought of beginning a new paintball family was a rebirth for me.
Everything is so new, and going from losing most matches with Shock during the beginning of the 2011 season, to placing 2nd and 1st in one weekend during the beginning of the 2012 season, was the real life fulfillment of my dreams.
Sometimes in life the things you want, the things you work for and struggle to achieve, come to you, but not in the form you first envisioned.
But with this sense of fulfillment comes another feeling, one of responsibility to tend to the dream. The harder we work before events, the easier it will be to stay on top. But it's our responsibility to make sure this happens; there is no success without effort.
I feel honored and blessed to be able to play with the all-star roster surrounding me on Heat. Watching these guys play the game, doing what they do best, just leaves me in awe. As a long time fan of the game itself, I find myself being a big fan of my teammates, their drive and their ability.
I have learned quite a bit in the short amount of time this team has been together. The perspectives which are shared from everyone on the team is incredible, everyone is stepping up, contributing, and playing off each other very well, leading us to be the #1 team at this point.
Perhaps the reason things seem so unreal is the result of the first 2 events, the way the details worked out. We finished two events in the same weekend, because of the rainout during the biblical downpour in Galveston. The weeks leading up to, and weekend of the combined Galveston and Phoenix was one of the most exhausting of my life. It didn't feel like 2 events, in fact, I cannot tell you much of the event as the only thing that stands out is the win at the end; the rest is blur of activity and movement.
Everyone was so pissed at our second place that we powered through the next 3 days. I remember an interview with Tim Montressor after Philly won Phoenix years ago. He said he was just relieved, like a giant weight had been taken off his shoulders. I can relate to his statement–that and immense glee at seeing everyone celebrate the hard fought win. Celebrating the sweet moment of victory with your teammates on the field is, by far, one of the best things in paintball, that pin prick slice of time is why we do this.
Chicago, for me was the big eye opener though. We hit a hurdle. We, as a team, showed that we know how to lose. Not a sweet revelation to behold, let me tell you, but it's one that I welcome, because when you lose, you learn. There's a decision you make when confronted with a loss; you can either accept the lesson the loss wants to teach you, the deficiencies reveled in your game, or you choose to ignore the lesson and start throwing blame around. We'll choose the first path. I know this because, like most paintball players, I have lost a lot more than I have won. We took a ton of beatings on the way towards building Aftershock into a winning paintball team, and I remember every single one of them.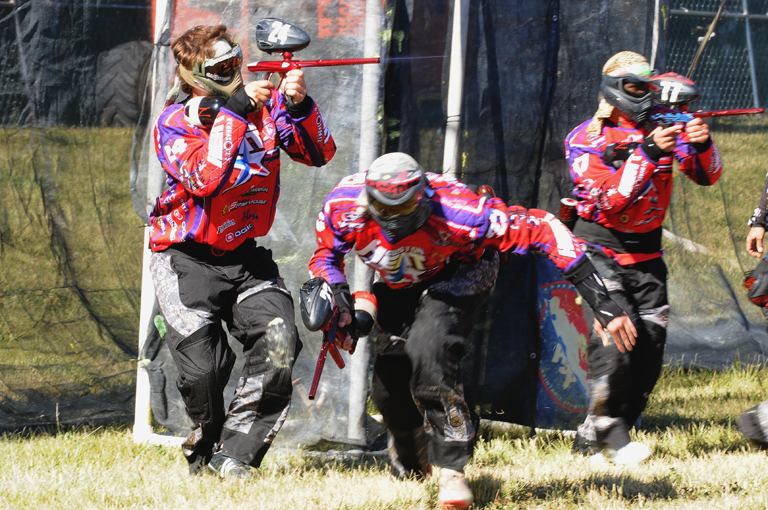 With Heat, we consistently talk about playing smart and making crisp moves. This was not displayed during the PSP Chicago event. We did a very poor job adjusting to Dynasty and also against Tampa Bay Damage. We gave points away that lead to our loss, to being eliminated from the event.
We stressed the issue of penalties a little too much and it did effect us. But this not the end of us, actually I feel we're just getting our legs underneath us right now. I'm proud of the way we preformed; guys knew what they had to do and kept their composure.
But we can be better. We will be better.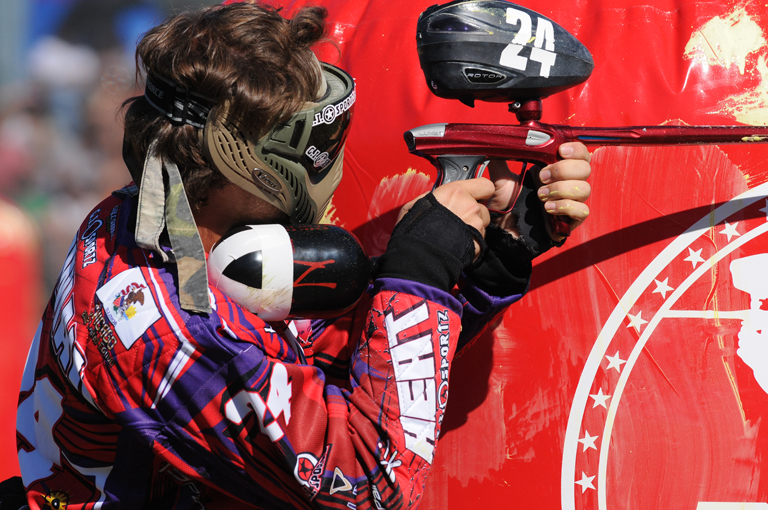 In the end, it was just some sloppy playing that lead to our loss against Tampa Bay Damage Sunday morning. That is one of the most frustrating things to deal with, magnified 10x by being able to be re-watch the games almost instantly with the Paintball Access webcast. When you play at this level you cannot afford to slip up. Consistency is the key to winning and staying on top. With the competition being as good as it is this year, we are in for one tough battle at MAO and World Cup…and I cannot wait. This battle, the struggle, that's why I signed up for this ride.
Be sure to catch Nick Slowiak and the rest of the boys from Houston Heat as they battle to stay at the top of the standings, live and free, during the 2012 PSP Mid Atlantic Open Aug 10th-12th, brought to you by Paintball Access.
You Might Also Like: