It's taken Drew Templeton years to get the limelight he deserves, but he is now one of the most productive members of Los Angeles Infamous. With his timing, aggression, and consistent play he has become an invaluable member of the Infamous squad, and is one of the main reasons Infamous has been so successful in the middle the 2012 season, one of the most competitive seasons in recent history. Drew talks to Paintball Access' Matty Marshall about their recent win, and the rivalry with Houston Heat.
This is Part 3 of his interview. Read Part 1 here, and Part 2 here.


You guys just came off a really big win in Chicago. Paintball Access just had a great interview with Brad McCurley. (Read it here) You and Brad essentially play the same spot, so there's a friendly rivalry there. But you did the majority of the work to get the team to the finals on the snake side, and then he cleaned it up at the very end in dramatic fashion. You were such a contributor all event, but it's hard out there, you're not going to be able to kill it every single point. And if you are, then you're the star of that tournament, especially with the level of competition that we're seeing right now; towards the very end, you were struggling.
I want to know in your own words what was going on in our head during that event and how you felt you performed as a team and as an individual.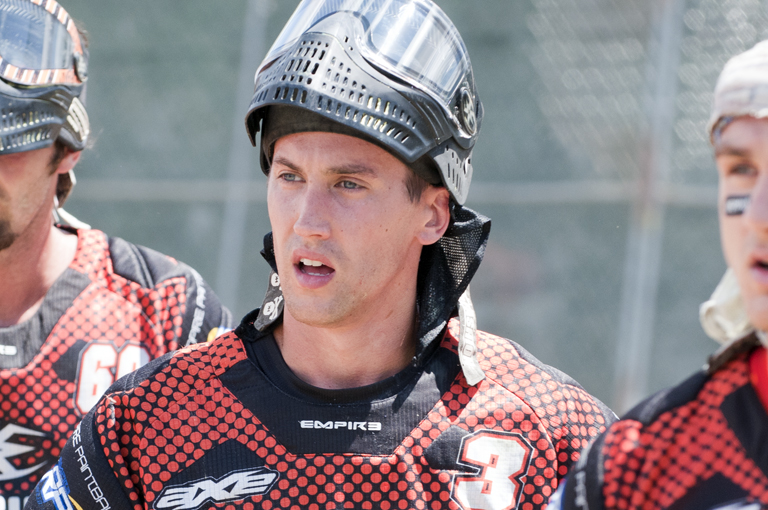 Going into the event we really preached consistency with everybody, because we're getting production out of some people sometimes, and other people at other times. It was like, man, we have all this great talent, we just need to play consistently at 80% we'll be smashing people, instead of a few people playing 80% and a few playing 20%.
I think that was our mindset, our focus, for Chicago; get everyone to play consistently. I think we really showed a difference. Brad and I played the same spot the last 2 tournaments, but there are tournaments where I'll play on the opposite side of the field.
It's good to have competition amongst players on the same team; it makes you feel the need to really step up your game because there's always someone nipping at your heels. I was really proud of Brad; the way he went in and handled business. We had the same situation in Phoenix and it didn't really work out the same.
I could tell he was frustrated when he didn't get many reps on Sunday during some of our games. I still feel like he played well when he got his chances. When he got in that last point and shot 4 people to win the tournament I was thinking, "That's awesome". I'm not the guy who's going tell everybody, "Oh yeah, he did that, but he did this that other point" I'm just glad he made the moves he made. I think the whole team is like that and it's one of the reasons I enjoy playing with these guys.
You don't have to put the pressure on your shoulders of thinking that, I mean you always want to play great but when you get contributions from everybody it makes you play free, and you don't have to worry about fuck ups so much.
Was Consistency the catalyst for your recent success?
Half the team won a tournament right before the PSP, so that was a confidence boost for a lot of the guys who weren't on the team for that event, like Damien Ryan, Brad and Chris Sosine. They saw us win that tournament and they were more fired up to win. So you had half the team fired up from a fresh win, and the other half who wanted a taste of that high you get when winning a tournament. Combining both of those at the Chicago PSP, we were just firing on all cylinders. We had a tough draw at the beginning of a tournament; we had Tampa bay Damage for the first game of the tournament.
I don't like it when you have these 2 teams that you feel that you should beat on paper, so your like 'Oh, we can maybe lose that one game because we will beat these other 2 teams". We had a tough bracket throughout the tournament, we played CEP and 187, but 187 is a good team, they are going to give you a good match, you saw them beat up on the Ironmen. CEP not might be there yet but it's still no cakewalk. Beating Damage that first match gave us confidence throughout the rest of that tournament and I think it showed.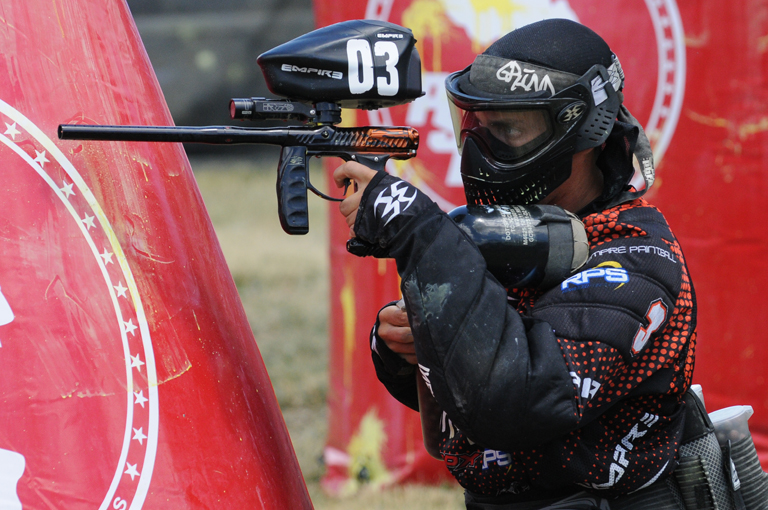 Do you still feel that there's a rivalry between Aftershock and Infamous? Or Heat? You guys left and reformed Infamous, not the whole Aftershock crew but the guys that were doing most of the damage last year. Then Nick Slowiak got left behind for whatever reason, but then he goes to Houston Heat and they immediately took a second and first place finish, they didn't do so well this last event. Now you guys are at the top, and just for sake of argument, is there a rivalry there? Do you feel that? Do you and Nick talk about it? I know you and Nick are still friends, how do you feel about that?
After Sunday night when were celebrating our win, Nick and Chad George came out to the bar with us and some of the Heat guys were there and Nick said, "Well, it's all about the end of the year now."
Which is true, there's now a race for the title between Infamous, Heat, Damage.
Yeah, I can't say that I was 100% surprised Heat did that well, but yeah I kind of was. When they got a 2nd and 1st, it took me by surprise.
Their new team broke the rules about what it means to be a team and build team chemistry. How they're doing it, it's never really worked out for a paintball team, maybe after a few tournaments gelling together, but you really wouldn't think that coming right out of the gate they would do as well as they did.
It did build a rivalry to see them win Phoenix, I was like, "Man, enough is enough". All the players on their team played great, to win the tournament. John Woodley has always played at our field, usually on a team that's just a division below ours regardless of which team we were on, but to see him get a shot at the Pro's, and to see him shine was amazing.
Sam Monville played with us last year on 'Shock, and he didn't really have that great of a season, he just had a rough year. So to see him and LJ (John Woodley) playing great paintball is awesome, and it's definitely building a rivalry. You could make excuse and say it's only certain people on that team that are producing, but that's not true, it's an across the board thing. Just like us. I think when they see us win they can't say it's just big name players, people everyone already knows. We're all producing; it's not just Nicky Cuba shooting 5 people every game.

Make sure to mark your calendars for August 10th -12th to watch Infamous and all the best teams in the world battle at the PSP Mid Atlantic Open, brought to you free and live by PaintballAccess.com.
You Might Also Like: