Moscow Red Legion walked away from the Mid-Atlantic Open bitterly disappointed with their 6th place finish. They shouldn't hang their heads too low, however, because they've been competitive all year long with two 2nd place finishes, and their young rebuilt squad is solidly intent on getting back to the top of the game. The highest ranked player in the world, and star Red Legion killer, Marcello Margott, takes us through their meeting after the heartbreaking loss to the eventual event winner, Houston Heat, and their mental state heading into training for World Cup.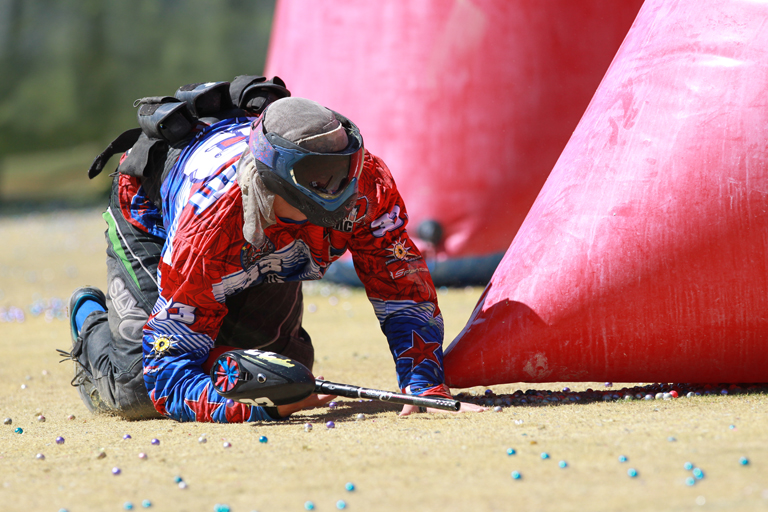 We always find a Texas roadhouse place to go on Sunday, it's been tradition this season; the guys love it. Tonight was different though. At the previous Sunday dinners this season all the coaches, and even a few of the players, had something positive to say about the team in general.
The coaches have been happy all year and do a great job of keeping our spirits lifted after a few of our tough losses earlier this season. They're not satisfied but happy with the direction the team is going and they definitely let us know. We all give our full attention whenever somebody stands up. It may be a barrage of mangled words to me at first but I can almost feel what they are saying.
When they are done, Kirill translates the message for us non-Russians to hear. That's our way of communicating with the guys that speak little English; Kirill is the middle-man. This time though, nobody had anything to say, we were done repeating the same things.
I look around the room at players filled with talent, and discipline–two key ingredients for winning. Losing to the Heat this early in the tournament, in the Sunday morning Quarter-finals, the way we did is what I feel made it so apparent.
We were up most of the game and let it slip away with a few penalties at costly times and 1 or 2 mental mistakes in our game plan. It's not that we aren't as good as, or better than, any of the teams we have lost to this season. I truly believe every game we have lost could have gone either way. Nobody has outright beat us convincingly and it's only a matter of time before we win.
Everybody could feel this.
Later that night back at the hotel the teammates started to open up a little. We all just hung out in the rooms watching replays of the webcast. Normally we don't watch games Sunday night, but the intensity of particular loss was different. It was almost like we lost a prelim game, we didn't even feel like we got to play Sunday, ending that early.
We watched and clearly saw the reasons we didn't win. It was a little mistake here and a tiny mistake there, but at the pro level that's all it takes. Whether it be choosing the wrong bunker or engaging in the wrong battle we were only a few shots away from winning that game. The team simply needs more confidence in each other.
The two lines have to trust that the other squad is going to put up points. When we have faith in each other and play with confidence that's when we are at our best. Our best is hard to beat. Pasha Lukashuk is a very emotional and opinionated kid. He usually stays pretty quiet with Jason, Axel and I but that's only because he barely speaks any English. That night though, he had a lot to say, continuously grabbing Kirill and having him translate to the 3 of us, he wanted his message to be clear. Pasha wanted us to know he feels honored to play with us and have us a part of the Russian Legion. He has faith in us and wants us to know that all he wants to do is win. He agrees and feels the same way we do, he said it's time we all come together and believe in each other in order to do what we are supposed to do– win.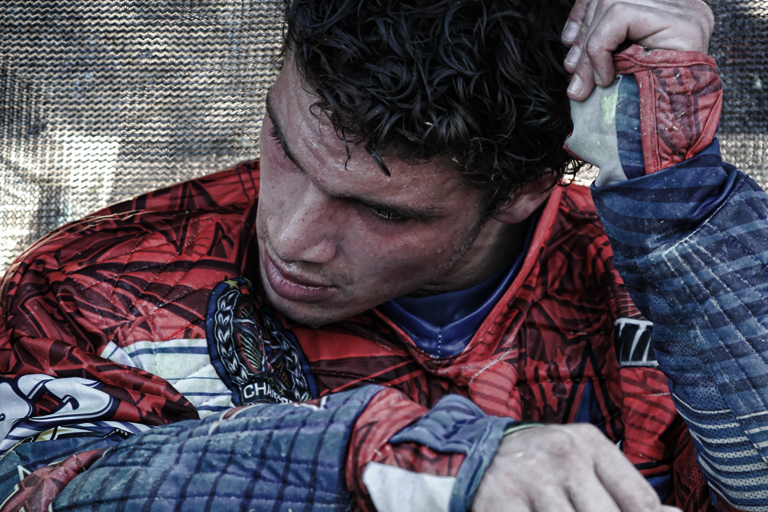 It's really that simple, you either win or you don't. There is nothing in between so I wouldn't say we have accomplished much yet this year. Our goal is to be first place and so far we have not reached that goal. I know for the next 2 1/2 months until World Cup we will all be doing everything we can to prepare. I know my teammates will be in Moscow training 5 days a week. I know they want this win just as bad as I do.
Evgeny, our Dorito side killer, and one of the best gun battlers I know, also had something to say. He wanted to let us know that he wasn't happy with how he played and is going to dig deeper, which I think he's capable of. Evgeny (or john, as we call him) has so much raw talent. His technical skills are amazing and it's only a matter of time before his mental game starts to come together, bringing him to the next level in his career. I always hate practicing against him because he never goes in which makes it really hard to make moves down the dorito side. He just needs to find a balance and continue gaining experience. He will becomes a dominant Dorito side player given some seasoning, and I know for World Cup he will be better than he has been all season.
Having that confidence and knowing the amount of work they are putting in only inspires me to do the same. Sunday night I actually put together a great workout plan for Jason Wheeler. He wants to be faster and have more endurance as after watching the webcast it was clear that endurance has also been a factor towards the end of games in crucial points.
As for myself, I'm going to keep doing what I have been, but pushing myself even harder. We have a few events before World Cup, but we all know what everyone is focused on right now– the biggest tournament of the year. I know my mind will be ready, and mentally we will be tougher as a team. Physically I plan on being in the best shape of my life.
I have already started my "Win World Cup Program" as I like to call it. This program consists of more than just playing paintball. It's an overall life improvement. I have changed my diet, my workout plan, and my focus. I plan on turning all of my weaknesses I've shown this year into strengths for World Cup.
The only way that's possible is to be honest with yourself, to know where your weakness lies. I absolutely need to be less predictable and more versatile on the field. I plan on playing paintball as much as possible, coming into World Cup hard.
We're hungry, we have had small tastes of first place possibilities this year and we plan on doing whatever it takes to win together, as one team, one unit. The faith and confidence within the team is at its highest right now and all I can say is we have one thing on our mind. WIN WORLD CUP.
You Might Also Like: