Ryan Gray is at the helm of a resurgent Division 1 Texas Storm, a team with one of the longest histories of any squad still currently competing in the sport. The Owner of Avid Paintball and former Coach of San Antonio X-Factor and Omaha Vicious, Gray is now trying to rebuild Texas Storm and march up the ranks, to one day soon take the field as a pro team. They just took 2nd at the Mid Atlantic Open, losing to Sacramento Damage. Matty Marshall talks with him about their performance at the MAO and what they need to do to keep moving up the ranks.
This is part 2 of his interview.
How are you feeling after the Mid-Atlantic Open?
It felt good, not great, we had a pretty tough division, and we played all of the middle teams. The only team that could be considered at the bottom of the division is Mutiny, but that is because it was their first event, but as you know Mutiny is a good team. But I felt good, I felt like we were playing well. We beat every team we played except obviously Sacramento Damage, who beat us in the finals. So they were the only team that did anything to us, made us change anything or put us on our heels, everybody else we were able to play pretty well.
Take me into that Sacramento Damage game; lets talk about the semi-finals first, you played Avalanche and beat them pretty solid, how did you feel about that game and how everyone played.
Great, you know, there's not a lot you can learn out of a 5-0 game. We were shooting multiple guys off the break, almost every point, I think there was only one point where we didn't shoot anyone, and I think there was only one point where we only shot one. And then the other 3 points we shot two guys off the break or two guys within the first 10-15 seconds. We felt really good, like we knew the shots, we were even shooting the inside shots, there were a lot of shots where we shot the first guy on the D-side, and the first guy on the snake side, and they were literally the first bunker right outside each one's starting boxes.
I felt we were playing well enough to win the event, obviously coming out of that match and going into the Sac Damage match, we didn't see anything different. The Sacramento guys showed us something we hadn't seen all weekend, with the 4 guys stacked up into two bunkers and one dude on one side coming out.
I don't know if you saw, but I played every single guy on my roster in the semi-final match, literally everyone on my roster got to play that Avalanche match, and they all played well. So I thought we had a leg up because we were going into that finals match with a 9 strong player roster, where as in Phoenix I had 6-7 guys that I could play, I thought I have 9 dudes that could participate and add value to what we were doing. Felt really good coming out of that match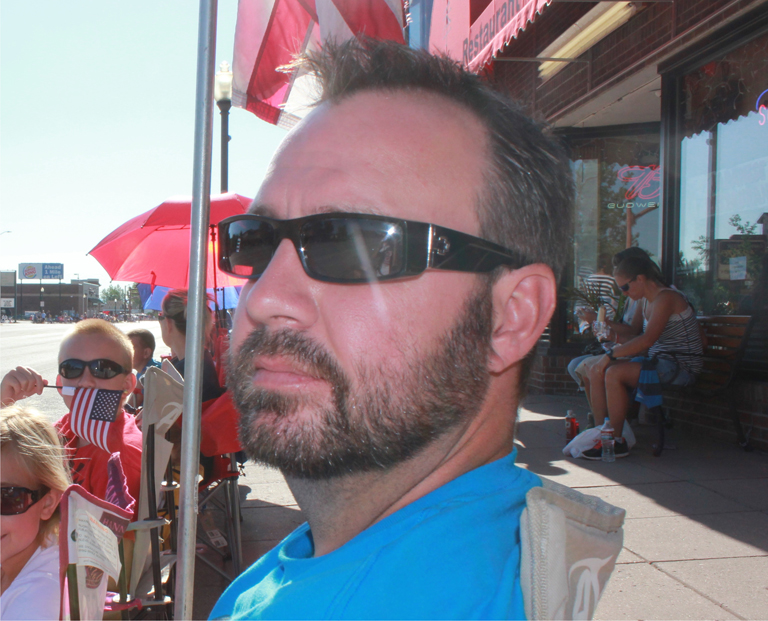 And then, you know playing Damage it almost looked like your guys were frustrated that your initial game plan of "Shoot guys off the break" wasn't working and – I know you guys had trained really hard. We had been talking about how you trained so much on that off the break shooting, and that is such a key, but after the loss, what were people saying about that last game?
There was a lot of complacency, there were opportunities to change the game at a couple different points the guys admitted they played very apprehensively and honestly scared to make the wrong choice or the wrong move and let the team down. That showed me their age as a team. Ok, obviously we need time, you're not getting it yet that making the choice is the expectation, by not making it you're are letting us down. You know it was rough, I mean you saw us afterwards
I felt bad, I when I was saying how terrible they played in the final. But I did say how amazing they played to get to the finals.
No, that was good, they appreciate that feedback, they get patted on the back and jerked off so much, that every now and then it's nice to hear that type of criticism – let me say this factually- I don't think anyone's kicked our ass like that this year, I'm almost positive. I'll go back and look at scores but I'm 99% sure – other than Galveston, which to me doesn't even count because it was so fluky bullshit playing at night, in the rain, dudes had strep throat, I don't think about Galveston, like that didn't even exist- I don't think anyone has challenged us like Damage did all year. It was honestly really super positive, because it showed a big weakness, so it's like, alright, there are teams that sit back and wait on us because they can't beat us.
Well that's good, so what do you think are your take always for your first practice back, to get ready for World Cup.
Honestly shooting right back into the middle, a lot of that, being able to get guns up much more quickly to where we are putting paint on the other guys first. Because I still believe you have to get to the outside of the field most of the time, we can play a slow, inside out game. We did it against Damage and it worked, but the inside guy that was shooting back at the tower would die, so it's like you get a guy outside.
You know one game we got the major penalty, I sent a guy to the corner off the break, and he makes it because we stepped a guy out and he shot back at the guy in the tower. And then he ends up getting a penalty because he didn't come out of the game. So the biggest take away are getting the guns up quickly and then going back to taking advantage of the middle of the field. We were able to when we would shoot a guy out off one of the sides, we should have been able to take advantage of the middle right away. We practiced that over and over: why is that their job, their gun is going to stay the same way because you've been shutting down that side the whole time, so you're the one who has to release, if you shot that guy your job is done now you need to go play but you still need to make sure that nobody gets outside.
Same thing with the guy in the tower, you shoot the first guy that is going on the snake side, you don't need to sit back there anymore, and you need to get involved in the middle of the field. We had multiple opportunities to do those things in that final match, and we didn't do it. We did it against Avalanche; we would shoot one or two guys out and go up the middle of the field, it was perfect, they put pressure somewhere else to make guns come in from the outside and then the outside guys would push up, but for some reason we didn't do that in the final – obviously I didn't put it into their heads enough or they would not have played so defensively.
One of the hardest things to do because I don't know if there is a way to practice in an environment where they understand that
You have to do this without thought like you would do in a championship game, and that a tough thing to practice. If you think about it, it's already too late, it's gone; you have to just be instinctual and go right away. I'm not sure you can practice that, I think the practice was MOA, you know that was the practice for that situation.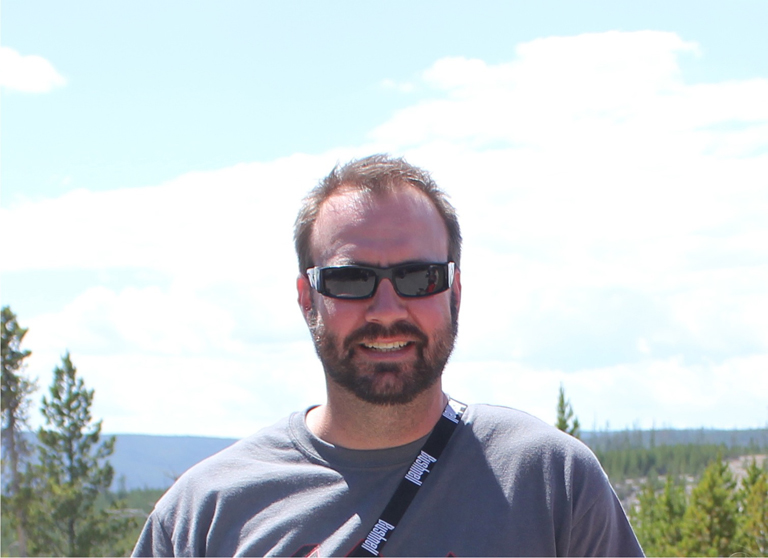 We always say that the tournaments are the best practice you can get, it's expensive, but put those guys in the deep water in the finals, at a big even against a good team, it doesn't get any better than that as far as experience is concerned. You can do tons of practices and drills, but until they know the cameras are on, everyone's watching, you know this is big time, this is your time to execute what you've been training to do. You don't know how they are going to react in those situations, I know they won a tournament this year, so they know they can execute when it counts, but there are some great teams in Division 1 and it's only going to get harder.
We went through that entire event without being challenged, and that's what I mean, getting them into a situation where you get down points, we went through that whole event in Phoenix, where we won, and never got down points, we were never down in any match, so it was never really that hard. We never got that pressure where it's like, "Hey you're down 2 and the race is to 5. So when you're down 2, you better get the next one, you got to get the 3rd point to get that momentum swing back."
So Phoenix, although it was great they won it, wasn't really a good learning experience, it just provided a little more momentum, but not a good learning experience, because it didn't get into that challenging spot. And then Chicago was a learning experience, but playing Top Gun Union is literally like trying to play a 10 man game off a 5 man field because they don't move at all so you don't learn anything at all about when to close or why to go because they literally sit in the bunker for 5 minutes.
I don't even think there is a way to train for that because to me that isn't even paintball. It obviously works for them, but I don't think it works very well because they haven't won a tournament in 2 years. They may have won one last year, not sure, but they haven't all this year, but they've been at the top, so something they are doing is right. But it's going to be tough going into World Cup with the philosophy they had but I think it will make sense to get more mental with them.
Look it doesn't matter how many f*cking cases of paint you shoot, if you don't learn shit then we aren't doing anything, because it's past the fact that you're a good paintball player, you're skills are good. So what we are doing now is not learning to shoot with our left hands like we did 2 years ago, it's mental, it's 100% mental. It about thinking "I got to go now, why do I go, why am I going there, which way should my gun be when I get there?" You gotta know that before you ever step on the field and play, and you gotta go right away. So that will help obviously to be able to pull them back and say this is why Greg and I keep saying over and over its mental mental. That's gotta be the focus.
Your team is at the point in their careers where they need to take all the criticism they can get to evolve their game. Really bring the fine points to bear in your game, that is the most important part, like people can listen to you talk all day long, but if you don't actually take the criticism to bear, bring it with you to practice, play like that, so when you're in a practice and say "Ok well we just shot dudes off a side and the last thing I'm gonna do right now is – don't throw your body down the field." In your mind, your checklist should be beaconing at you to find a way to make a move, to find the hole, or finding a way to create on, to actively be looking for the open lanes.
It come down to simple math too, like Obviously because you shot two guys off the side, well yea you'll probably be taking heat from the other side of the field, that isn't going to change, that was happening to start with, but you have to be thinking about who needs to put that guy in so you can make your move, that is where your head needs to be. Not like, ok we are in the finals, I'm gonna play like I'm scared, that ain't gonna work. Where is your next move you now? With low body situations there aren't a lot of variables out there if there's only a couple guys left on the other team, there's only a limited amount of bunkers you can move to, there's not a lot of chess moves there, pick the right one, and execute. It's seeing & executing, you have to have both, you can't see it and not make a move, and you can't try to execute without seeing a move first, that is how you get shot.
Even like bounce shots that we practiced over and over, couple times was like why didn't you shoot those shots? Shane's at the snake at one point, he's standing up at the 50, why didn't you shoot – we call it the china- the can standing right next to it and he's on the inside at the 50, why didn't you just shoot the can dude, we practiced that, you would kill him every time, just shoot the can. Guys were going into the 50 A and on the outside of the A and there's 3 dudes alive on the other side of the field. Just shoot under the A, we practiced this theirs three shots, you could have killed at least one of them, like one of the guys was hanging out inside the bunker, all the way across the field, all you had to do was look under the A and you could have shot him, one time, but again it's just old stuff, we've only been a team for two years, I think their gonna get there.
They looked really good man, they really do, and I'm not just saying that to blow smoke up your ass, if they didn't I would say you need to get new talent. Your talent, at least from what I've seen so far, is trainable. I can't wait to see the team play at Cup and see how you guys do. Good luck bud.
You Might Also Like: