As we head towards the 2012 PSP World Cup on Oct 25th-28th PBA will picking the brains of the pro and top divisional teams about their chances at the event and their thoughts heading into the biggest event of the paintball season. Chattanooga CEP has had a rough year, leaving some fans questioning if they'll be around in 2013; Captain Robbie Goldsmith's sounds off about their season, World Cup, and the future of the team.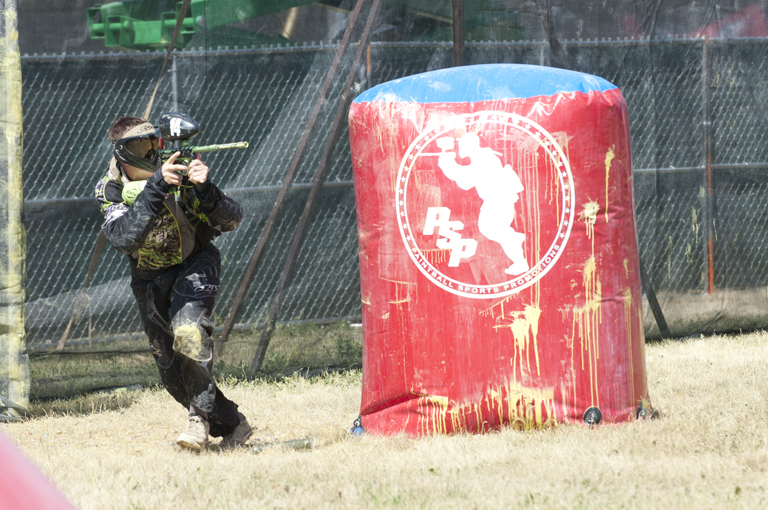 CEP hasn't had the year you guys wanted to have, why?
CEP has experienced a couple setbacks over the last year that no one really knows about. We are, honestly, lucky to have a team in the PSP Pro Division this year.
It all started at World Cup last year and since then 3 things have happened: 1) Our owner since 2007 left the team for personal reasons 2) Our former captain, Alex Williams, had to quit for real life, and is getting married Sept. 29th (congrats buddy!) 3) I got a promotion into management in the corporate world forcing me to work 65 hours a week, plus Saturdays.
When you combine all this, it left the team without leadership or direction. It was really tough. I was left running the team (with Steve Nicola) but the last thing I wanted to do after working 13 hour days was deal with paintball. It kind of had a reverse snowball effect on us from last year's World Cup until Chicago this year.
The reason our year has been so sour is because there has been a lack in attention to detail in the preparation for events. We went to the first 3 events this year without a pro practice and just playing off talent alone. Our wheels were just spinning in the mud. We had to make a decision: let the year fizzle out and hang 'em up or give this PRO thing the effort it deserves.
Since then we I have left my job and started a new company in Nashville, giving me time to give the team the leadership and organization all the guys on CEP deserve. We have brought in more funding that allows us to travel and play other pro teams in practice.
We are getting back on the right track and each player is doing their part. It's sad because unless you have joined the league, you have no idea how hard it is to win in the pro division, and we get a lot of negative publicity because of our performance. But you can count on the worst being behind us, those who don't believe me, just haven't gotten to know CEP yet.

What do you plan on changing for World Cup to make the team more competitive?
Now that we are back in track, we will be heading to San Diego to play the Ironmen for a full weekend on Oct. 12. We really feel that we need to play these teams to gain the experience it takes to win in the PSP. The weekend following that we will have a 2 day private practice at Insane paintball in Chattanooga, TN where we will spend the majority of time working on the things that have lost us games all year.
Closing games is a huge thing we've had trouble with. We will have points in the bag, then all of a sudden Drew Templeton will shoot 4 of us and we lose, for example. That can't happen.
We need our players playing smarter, figuring out those crucial situations and making them work in our favor. Communication is another big thing we will hammer on. We watch videos where Infamous and other teams are having conversations on the field; we just aren't there yet. So we will be focusing on things like that over the next couple of weeks in preparation to #WinWorldCup.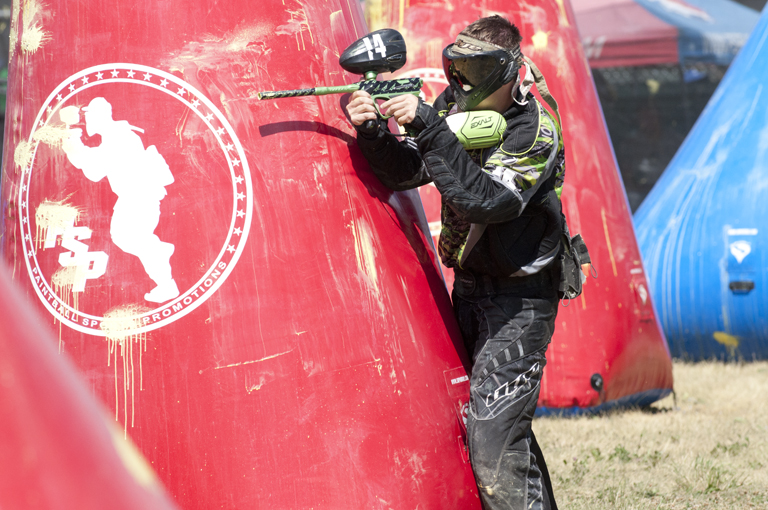 How do you feel you match up with the other teams in your prelim bracket? How, specifically, do you plan on beating these teams– X-Factor, Houston Heat, Moscow Red legion, Chicago Aftershock?
I feel we have a pretty decent draw for World Cup. We've had tough matches with all these teams in the past. It seems like Damage and the Ironmen are our kryptonite so I'm kinda happy we get to stay away from them.
Everyone knows everyone in this league so I'm not throwing out any shockers here.
This is my view on beating our competition:
X-Factor- They are controlled chaos. Their front players make big moves but I really think the middle of the field is the anchor. We need to shoot those guys early so Archie (Montemayor) can't shoot 4 guys from home (back center) or a corner at the end of the game. Ashton (Johnson) and Mykel (Kovar) are their speed and it will hurt them if we can cut them out early. Key: Winning off the break.
Houston Heat– We went up on them in Phoenix by keying on Chad George and getting that kill early. We really need to focus on not letting players like John "LJ" Woodley (ex-CEP) beat us. This will be our toughest match of the prelims and will help us gauge our progression from MAO. Key: Surprise and capitalize.
Moscow Red Legion—Historically, we have always kept it close with them. I really enjoy playing them. I don't want to give away too much because I want this to be our sleeper game, and I know they probably have people reading this.
We do best with them when we play in your face, pressuring them into making decisions, because they are young, and foreign. Key: Speed.
Aftershock: They are our only win in 2012. 1-15 CEP vs. 0-16 Aftershock; battle of the giants right? Could it be one of the most anticipated matches of World Cup? Probably not, but it's very important to both of us. We need this win, and they do too. We are going to play CEP paintball and let their youth come at us, and we will wait for the mistakes. We will be ready for this match! Key: win the mental game.
For those people who haven't seen your team play, who would say your top 5 guys are?
I'm sure some of my teammates won't like this, but this is who I want on the field if it comes down to it at Cup.
1) Robbie Goldsmith #14– I want to be out there and lead the team, I love pressure. I shoot off the break, plus I'm really good at hiding.
2) Evan Fyfe #7- long hair, don't care. When Evan doesn't get shot early, he can control a side and win a game. We have seen the podium 13 times in big events together over the years, so I kinda trust him.
3) Bearet Edgarton #24- most improved and probably the MVP of 2012, he anchors the back with me, and is a great shot off the break, as long as he is thinking, he is an asset.
4) John Glanville #2- the quiet one on the D side, he works harder than everyone on the team, and just needs a confidence boost to shine.
5) Peter Velardi #4- the newest addition to CEP from our D2 team, he joined us in Chicago and brought a little fire and speed that CEP needs, I have him on here because I know that if a move needs to be made on the snake side, he is going to try and make something happen.
Fundamentally, your players are sound, they have gun skills, they play aggressively, but there's been something missing… what's going to take CEP to the next level?
Money. As unfortunate as that is, like any other sport, it's a money game. We need financial support to hire a coach and give us the resources to win.
What are your plans for 2013?
CEP isn't going anywhere. As long as the league wants our money in the Pro Division we will be here. We are going to acquire the aforementioned financial support and train this winter to prepare better for 2013 than we did for 2012. We will continue to represent DYE next year. We will also continue to promote paintball in the southeast by running our league (Minor League Paintball) and clinics (One4 Sports).

Thanks Robbie, we wish you guys the best of luck at Cup, and in 2013 as you try to move up the Pro Ranks.
Thanks PBA, and good luck to everyone at World Cup! Let's stay positive and grow the sport we all love!
Make sure to mark your calendars for the PSP 2012 World Cup Oct 25th-28th brought to you live and free by PaintballAccess.com. Like sure to like us on Facebook, Instagram, and Twitter. If you like what we're doing for the sport, share our content with your slice of world. Sharing is caring.
You Might Also Like: