Shane Howe is the Captain of the newly created Sacramento Damage, which was formed in the beginning of the 2012 season to be a feeder team for defending world Champions, Tampa Bay Damage. They just dominated Texas Storm in the finals to win the Mid-Atlantic Open in Division 1. Shane's been on different top teams over the years, and notably was part of Infamous when they won the Phoenix Open in 2008, in one of the most dramatic come-from-behind-victories the sport has ever seen. He talks to Matty Marshall about how Sacramento Damage came about, his long career so far, and his march up the paintball ranks.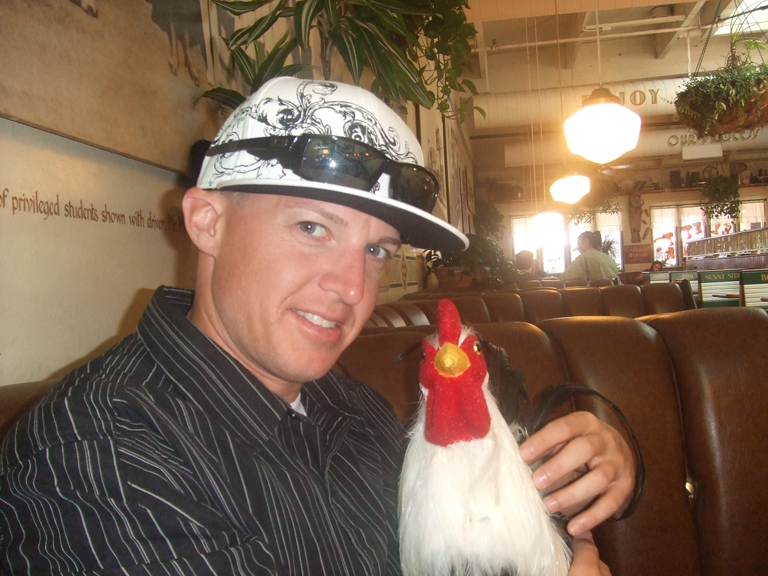 So tell me a little bit about the team? How did Sacramento Damage come about?
Sacramento Damage came about because of Dave Bains. His field, Capital Edge Paintball Park in Sacramento, is our home field. Dave has been playing with Tampa Bay Damage for a while now. So Joey Blute (Damage's manager) he wanted to expand, to have a farm team to choose from, Tampa doesn't have a huge squad.
We have a lot of California talent, as you well know. I guess Joey and Dave brought the idea to CJ Botsolas (Damage's owner) and they all made it happen. Those are the three main guys: CJ, Dave and Joey.
I played with Texas Storm, a Divisional 1 team, two years ago at World Cup and then last year I played with them and was probably going to play with them again. I was then presented with this opportunity by Dave; he wanted someone to run the team and be a leader. So we talked about it and got the ball rolling. It wasn't long until the first event but we had tryouts. Joey Blute (Tampa's manager), Jrab (Justin Rabackoff) and Chad (Busiere) came out, and we did a bunch of tryouts. We had about 40+ kids out.
So we set up one more practice and we whittled it down a little more the next time, to about 10 or 11. We had one practice before the first event in Galveston. We really didn't have a lot of time to put together what we wanted, but it was a good start. We had to start somewhere. So we had Joey pull 2 or 3 players from Florida.
Then boom, we are off to our first tournament. We practiced against a local squad, Fusion, from Sacramento. We got a little grind under our belt and we knew we had to work out some kinks but figured "let's go do it". So Galveston, I want to say we went 1-1 our first day. I can't remember the exact matches but I know we won one game, I think we were down 3 or 4 to 1 and came back, won it in overtime.
We saw the spark was there but we still definitely had to work out some kinks, we were really slow starters. Then the next day we had that huge storm there which blew down everything, and we had to play in the mud. I think we only walked away from that event with one win but we played good. We only got spanked by one team–the Pirates–they slapped us around pretty good, I think a 5-0.

But those are good wake up calls for the team early on.
Exactly, the other games we were definitely right there. We knew that if we would have done things a little different we could have definitely been fighting to play on Sunday. So we went back to the drawing board after that, but pretty much stuck with the same squad; didn't do too much organizing but we did a little more practicing, a little more grinding. Then a week before the Phoenix event, the Florida guys flew out.
Is the team mostly from Northern Cali? Where is everyone located?
The majority is Norcal. At the beginning we had some guys who were actually living in Oregon at the time and driving down for practice, so they were driving 13 hours, sometimes for weekends or two weeks in a row, and drove down and came back, drove down and came back. I had a room available at my house and offered to rent them a room if they were interested, they said they were and moved in a sec. So a second event I had moved them to Sacramento. They have one other friend Tim, and he is from Oregon, and he's still doing the commute thing. I believe he's thinking about moving down here soon so maybe he'll be down here before World Cup. Most everyone else is from NorCal, myself, Duffy, Alex Young is from DC, and other kid, Simon, is from Montreal, we got a Frenchie on our team (laughs).
You got guys from all over the place.
Now that I think about it, yeah, we got a few scattered here and there. So we went from Galveston into Phoenix, we performed good, but we had a little hump before Sunday, seemed like we were right there, and then came Chicago, where we were playing really well, we lost a close one to Grad Moscow, the team that won that even in Chicago, they were pretty much walking through everybody.
But we gave them a really good fight, I believe it was 3 to 4, 2 minutes on the clock, and I remember we knew we had to get a fast point, I knew they were going to sit because there's a lot of big guys on there team and they like to shoot their guns. I told my guys to just shoot our guns for the first 45 seconds and then we will start making our moves. I think we lost one on the break and then we took one of them out, and we took another one out.
I remember looking at the clock with 1:30 left, I got Brandon into the snake and then they had one of their guys sitting there working on his gun forever on the Dorito side and I lost track of him, so I only thought there was two guys left – or I actually thought there was 3 guys, but there were actually 4, so there were two guys in the center and one on the snake side, and I went from the snake corner, got my guy in the snake, figured I had time to break it open, with about a minute left, so I ran towards the center of the field.
I was going to run through the middle and take one or two out and let everybody else do the work because we still had 3 guys besides me. Well, of course, as soon as I run up the center I went to check off the snake side and I look around, kinda wrapping the Doritos side, and right at that time, perfect timing for the guy to get his gun working in the Dorito and he just blew my face off. So I thought "Whoa where did that come from, totally forgot that guy was alive" so they killed off another one or two, but it was just too little too late, and everybody kinda ran down the field, we got shot by the last guy in the corner.
So they beat us by – they actually hung the flag with like 8 seconds left, which put us all in a 3 way tie, all of the top D1 teams trying to get into Sunday. Division 1 is kinda crazy about ties, it goes to head-to-head first, then it goes to points scored, and then it goes to time left on the clock. So we actually were told that we were into Sunday, so we left the field. We thought, "All right, we made it, we just need to fine tune things."
We got to the hotel, about to go over our game plans for the next day. We heard we were playing Texas Storm. So I hop in the shower and when I come out, I have a message on the phone saying, "Hey uh…we may have a problem here…I'm trying to figure it out, let me call you back". So I go tell everybody in the next room and they are like, "Are you kidding?! Are you messing with me?" and I'm like "No". Sure enough I get a call back and they said "Mayhem made it in because they had more time on the clock then you guys did when you finished your game".
Aww that's a heartbreaker!
Yeah it was, because everybody was like "Awww, this is our first Sunday!"
So after Chicago, you guys must have been super hungry coming into MAO then.
Yup, we were hungry, exactly. So we made a few adjustments, got rid of one or two guys, and then we brought on Alex Young, Mike Lowery, and Duffy (ex-old school Avalanche); it's been a while since he's played.
Ya, just a 'lil bit.
It was funny, I told Duffy after we won at MAO, "Hey first tournament you've played in forever, and we win, are you going to retire again? One and done? Figured you might as well go out on top." (laughs) He's a tough man, I've always played locally with him but I never got to play with him on a team. You know when I first started back in 2000, some of the first guys I started playing with were Dave Baines, Glen Takamoto, Duffy, you know that was kinda the crew at Sam's paintball. That was when paintball was just growing out of control, and actually, that was the team name that Dave was on, they were on Out of Control.
That's how you got started?
Yeah, that was right when I started playing paintball, and I just went out one week and there were no more rental guns left, so I asked them if they had anything to purchase. They had like a Spider and a pack with a mask, so I took that, it was like $275 bucks or something put that on the credit card, and off I went running around the woods. Then I was out there every weekend.
I upgraded to Airball and then upgraded to an Angel. I remember when, back in the day, Dave was playing and they had their tournament squad. We'd get out there in the morning and go through picking teams, you know, like they'd pick their teams, and I was this new kid with a sock hat, some shin guards on the outside of my pants, and they wouldn't pick me. (laughs)
They'd pick all these other guys and I was like "Oh, whatever". So I had to play against them, but I earned my wings by shooting a bunch of those guys out, and they started looking at me like, "Who is this kid?" After that they started picking me on the weekends. Then I started making my own teams, playing in 3 mans and 5 mans, upgraded to 10 mans in the Pan Am series back in the day.
Then I got on the Momma's Boys with Ryan Podesta. Played my first World Cup in 2002, 10man, and I hadn't played with any of those guys, I had only played against them. We would battle 3 & 5 man at paintball Sam's in Reno; it seemed like there was a tournament every weekend in Nor Cal back in those days.
Then we walked into World Cup, and walked away 1st place, so our rookie year- 1st time playing with that 10man team, we got first place. And then the next year we moved up to Novice and fine tuned our squad the next two years, just winning a lot of 10 man, and I got that taste of victory.
We did that without a lot of sponsors, you know? I know Empire and Johnny helped us out a bit back in the day, but other than that we didn't really have anything; we paid for all of our equipment, all our own flights, all our own hotels, all our own rental cars, you know 10 guys to one room, guys sleeping on bathroom floors, and in the bathtub (laughs)
Been there many times dude, I remember we crammed 9 guys into a tiny little room in Vegas one time and one guy couldn't take it and was like "I cant do this, this is ridiculous, I'm going to go sleep in the car". So he slept in the car and one of the smaller, midget guys slept in the bathtub, we gave him some blankets and stuff and a pillow.
Those are the best days of paintball I can remember, you had to grind and you had to win the tournaments to make it to the next tournament, to scrounge around up enough funds. Back then, when you won at the lower levels, you didn't get cash, it was product, so you'd get your certificates, and you'd have to turn in your certificates and get your product, then turn around & sell that. Some of these kid's budgets were next to nothing. I remember buying some of these kids food. I remember our little Russian kid he would go, "Hey, lets get some $0.29 Cheeseburgers, that's all I can afford".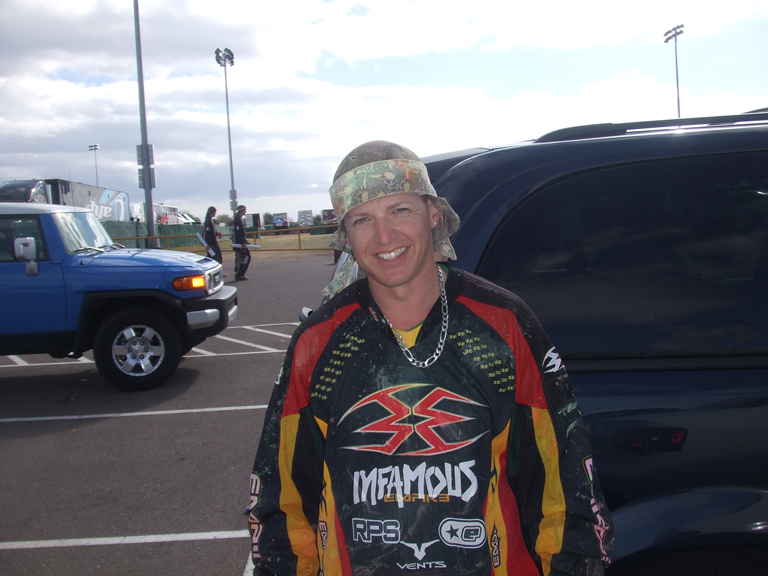 There's something about that side of the paintball journey, the chaotic nature about it, always trying to put the pieces together to make it happen, it's rewarding. You learn a lot about yourself, your friends, and your ability to get things accomplished with little to no resources.
Mark your calendars for October 25th – 28th, when Paintball Access brings you the biggest and best event of the year, live and free, as the 2012 PSP World Cup brings together the best teams on earth. Watch the fight!

You Might Also Like: