San Antonio X-Factor used to be a team who was a favorite to win in the PSP. With a new focus this year and a few new players, they are quickly becoming that team again. Continuing with Paintball Access' interview series as we move closer towards the PSP World Cup on Oct. 25th- 28th, veteran Colt Roberts of San Antonio X-Factor weighs about his team's chances for World Cup, his on field performance, and talks about the year so far.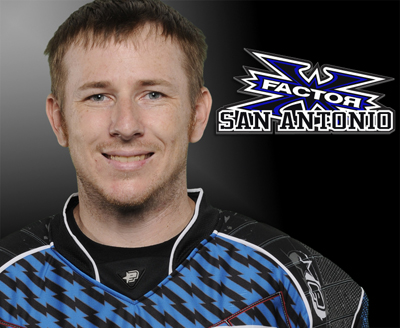 How do you feel about your season so far in the PSP?
I feel like it's been a good comeback season for us. We have made consistent Sunday cuts and we also won an NPPL this year. I told you we would win an event this year and we did. We have started to find that cohesiveness we used to have. Things are definitely on the upswing. We are right there we just need to get over that last hurdle.
Is X-Factor ready to win World Cup this year?
We are more than ready. We have had all season to get back on track and prepare for the final event of the season. No excuses, just time to perform. Time to prove that X-Factor is back on the map and a force in the pro division.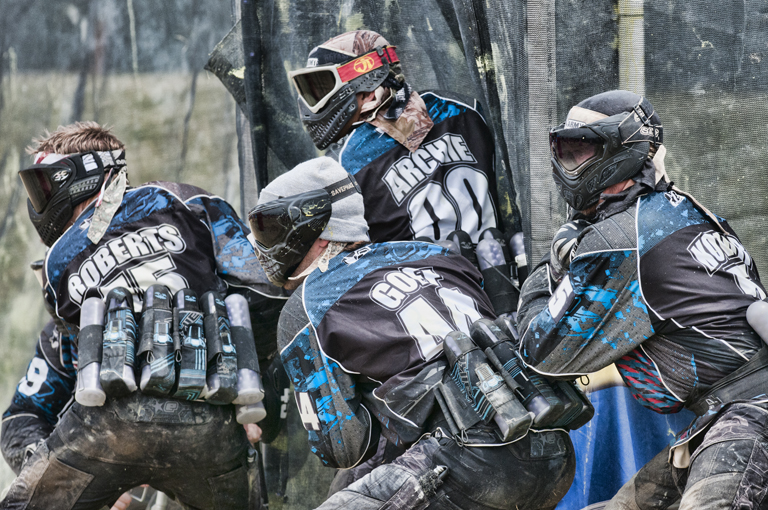 There have been a few changes to the team this year, can you go into details about these changes and how they've impacted the team?
We added a couple of players to the roster. We picked up Billy Bernacchia to fill that first in the snake position. That's been a spot we have needed to get fill for a while and Billy has really come along towards the end of the season. At the beginning of the season he was underperforming. Billy is one of the top snake players in the game and he's starting to play like it again. He's one of those guys who gets in quick and attacks. It's rare that someone beats him down the snake and when he's playing good it's a very dominant presence on that side of the field. We also picked up the rookie Jesse Stephens to train into a first snake player. The kid has awesome technical skills. One of the best players in drill scenarios I've seen. He just needs to work on his mind game. He has come a long way since the beginning of the season. He hasn't been playing that long and only has D2 experience so we expected a learning curve. There is clearly a tremendous difference from pro and divisional level of play. Look for a breakout season from Jesse next year. The kid is going to be good.
We have also changed our training regiment. Practices have gotten a lot more serious as well as a lot more productive. Running situational drills instead of just playing games has really improved how well prepared we are going into events. Just like Lombardi said, "Winning is a habit, unfortunately so is losing." This is true and it feels damn good to be out of the losing habit. It's a tough battle but now that we tasted victory again we're hungry.
How do you feel about your prelims bracket, how do you stack up against SD Dynasty, Houston Heat, Chicago Aftershock and Chattanooga CEP?
I really try not to feel anyway about teams that we play. This is the pro division and any team can win on any given day. That being said, we have Houston Heat, San Diego Dynasty, Chicago Aftershock, and Chattanooga C.E.P to deal with to get into Sunday.
Houston Heat has obviously been playing lights out all year and will be a very tough match. It's always good to play a top-level team in prelims though because it really exposes your weaknesses and gives you a chance to adjust.
San Diego Dynasty is full of amazing players that have just underperformed all season. We've been there and know how that feels and we also know that these guys have been champions and know what it takes to win. What Dynasty shows up to the event will determine how difficult this match will be, but of course you really, really have to respect a team like this. With Yosh playing the best ball of his career and the always solid Ryan Greenspan this team can win.
Chicago Aftershock is a young team that was hit very hard by the defection of several key players to Infamous and Heat at the end of last season. These guys are hungry and have some talented players like AJ Lawhead, and Kirk Wozny. If they can clean it up, stay alive, and stay out of the penalty box, their chaotic style can be hard to deal with.
C.E.P….where to even start with these guys. They are their own worst enemies for sure. It's like they can't stand prosperity or something. I don't know how many games I've seen these guys go out and play really well just to throw it away at the end through penalties, bad clock management, poor decisions, poor game plans. The list goes on and on. They definitely have the capability to be a good team and play well. They just need to stay consistent.
So like I said earlier, I try to feel indifferent about the teams we play at any given tournament. Any one of these teams is capable of winning. We just have to go out there, play our game and dictate our destiny.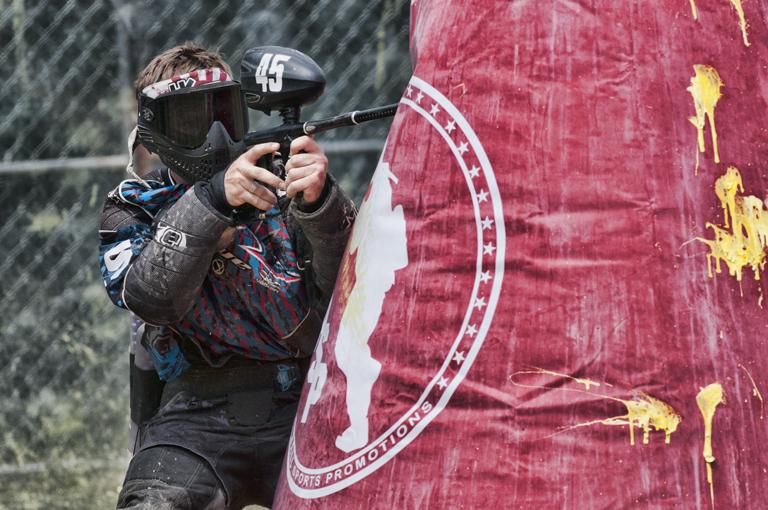 How do you feel about your on field production this year?
I feel like I've had a pretty good season. I wouldn't say my best season ever but I feel like I've played consistent (except for Galveston, where I played like shit) all season. I just need to keep increasing my level of play every event and ask my teammates to do the same. If that happens, we will be winning consistently again.
I promise you that.
Make sure to watch Colt Roberts and the whole X-Factor crew as they battle against the world's best teams at the PSP World Cup, brought to you free and live Oct 25th -28th, only on Paintball Access.com. How do you think X-Factor will do?
Like Paintball Access on Facebook, follow us on Twitter and Instagram, and share our content with world, together we can spread the paintball gospel!
If you have an interesting paintball story you feel absolutely must be told, contact us at yourstory@paintballaccess.com.
You Might Also Like: