Houston Heat sits at the top of the PSP standings, with two wins in 2012, heading into the last, and most important, event, the World Cup. Veteran Coach Jason Trosen knows that you're only as good as you last event, he gives Paintball Access a piece of his mind about his team, their phenomenal season, and breaks down Heat's preliminary bracket for the biggest event of the year.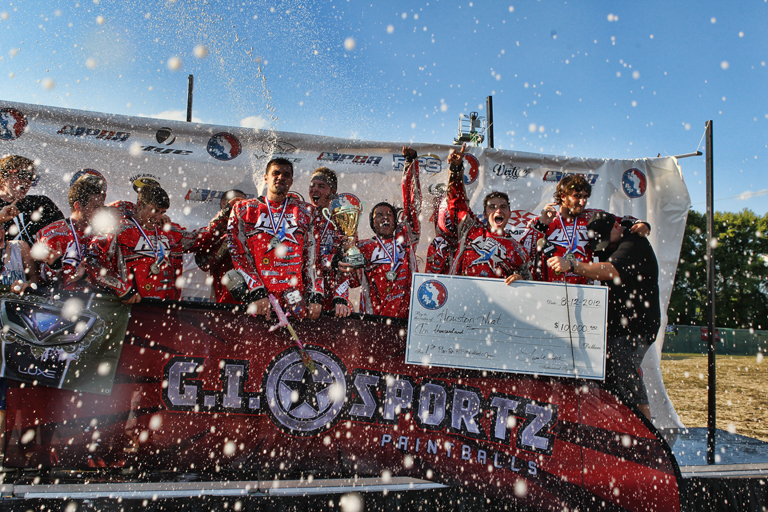 Your team, Houston Heat, is having a spectacular year; to what do you attribute the success?
As much as I would love to say it's the outstanding coaching, I have to give the most credit for the team's success to our owner Randy Smith (Sarge). First of all, he played a major part in putting this team together; but beyond the personnel, Randy has run this first year team like a fine-tuned veteran squad.
Sarge defines the word professionalism in the way he runs this team. Sarge and his wife Danette (Momma D) handle all the logistics like they have been doing this for years. The reason why this is so important is that it allows the players to only focus on playing, and it allows me to focus only on coaching.
Everything we need to help us win is taken care of, and the only thing that the players and I have to focus on is winning.

What do you think your chances of winning World Cup are?
Obviously, I feel we have a good chance of winning. If I didn't, I would just stay home and watch football. I think the biggest thing that we need to focus on is limiting mistakes, playing fumble-free paintball. I think the only time a team truly beat us all year was during the finals in Galveston (when they lost to Damage).
All of our other losses were because we made stupid mistakes. Whether it's penalties, losing points when we're up on bodies or even on bodies with better field position, mistakes have been the story of all our losses this season.
We plan on putting in a lot of work in the weeks leading up to World Cup to try to eliminate the mistakes that have haunted us in past matches. I've been around this sport a long time and I know that winning paintball tournaments is a very hard thing to do, so I never say we're going to win a tournament. What I do say is that we are going to work hard and be as prepared as possible to win World Cup.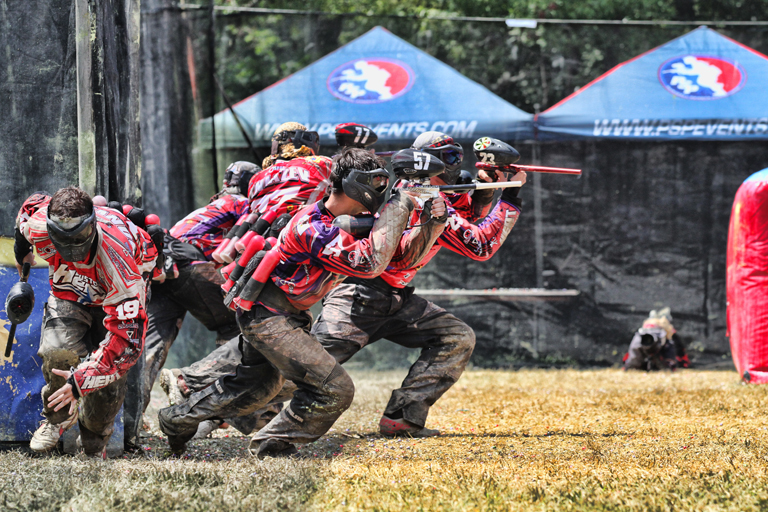 Who are the teams who could realistically give you guys a run for your money at WC?
I would be stupid to underestimate any team in the league. With that said, this year there have only been three teams in the finals besides us – the Russians, Infamous and Damage. All three of these teams are top contenders going into World Cup, but the team that has given us the most trouble this year is Damage.
They are the only team that has knocked us out of an event, once in the finals and once in the quarterfinals. Damage is a very solid veteran squad; they play very good team paintball. A key to beating this team is to win the breakouts. They are very good at capitalizing on any advantage they get.
Are you looking to make any personnel changes to the team for 2013?
This is my 5th season coaching Professional Paintball and, to this date, I have never cut a player from any of my teams. If you look at the best teams in the history of the sport, they are typically the teams who make the fewest personnel changes as possible.
Allowing players to grow and gel together over time is how good teams become great. There are really only two reasons I would ever replace a player: one reason would be attitude and the other reason would be if the player was not striving to put forth the effort to reach his full potential.
Now, if we were struggling as a team, my answer might be different. We have a great mix of youth and experience, and I feel the ceiling of how good we could really be is higher than any other team right now.
Break down your prelims bracket for World Cup. How are you planning on beating the teams you must fight through in order to get into Sunday?
I feel that this is the hardest draw that we have had all season. With Impact and XSV coming into the league, it has thrown the brackets out of whack.
CEP – The biggest thing for us in this game is to keep our focus. We lost to Vicious earlier in the season because our guys overlooked them. CEP is a talented team and they are capable of putting points on the board. The key for us in this game is to be more disciplined than them and to play them as if we were playing a top tier team.
X-Factor – We have only played them once this year and it came down to an overtime point. I have a lot of respect for X-Factor. They have played together as a team for a long time and they know how to win. They are a very unpredictable team and know how to play both a fast paced game and a slow methodical game. I feel the key for us to win this game is to dig in and win the long drawn out points. I think they will win some fast points, as will we; but, the team that wins the long grind-out points will come out on top.
Dynasty – I know everyone says that Dynasty is having a rough year, but let's face it, they're still Dynasty. I think we need to be the aggressor against Dynasty. We need to put them on their heels early in points. We need to capitalize on our advantages faster than they have time to react. They have arguably the most talented team in paintball – they're smart and know how to win in all situations.
Impact – Impact has a lot of talented players on their team. In fact, they have two of the most talented front players in paintball: Ryan Moorhead and Justin Cornell. I think that these two players are so scary because of how aggressive they are. If you look away for a second, they will run down the field and shoot you in the back. I think a key for us is to dedicate guns to them when they are on the field and not let them even breathe in their bunkers. Impact also has a very smart backline in Tim Montressor, Zack Yachimec, and Zane Yachimec; these players are very capable of digging in and pulling out points when they're down. All three are very well-rounded players. If they lose the players in front of them, they are very capable of filling the front player roles. I think we really need to play smart and stay on our zones and not let their aggression go unattested.

You've been a huge part of some big teams over the years, what advice do you have for players looking to start teams?
I've been part of many great teams with a lot of great players – a lot of players who could be labeled superstars. Sure, it's nice to have those players on your team, but it's the role players who really make a winning team. You need the players who aren't looking for the glory, the players who are willing to do their jobs on the field to make the superstars look good.
You need the players who will risk themselves on the break, and the players who will sit and shoot a lane for the whole game. It's also very important that all the players on the team get along as friends. I would rather have a team player with potential on the team, than a superstar with a bad attitude.
Make sure to watch Coach Jason Trosen and the rest of Houston Heat as they battle against the world's best teams at the PSP World Cup, brought to you free and live Oct 25th -28th, only on PaintballAccess.com.
Like Paintball Access on Facebook, follow us on Twitter and Instagram, and share our content with world, together we can spread the paintball gospel!

If you have an interesting paintball story you feel absolutely must be told, contact us at yourstory@paintballaccess.com.
You Might Also Like: