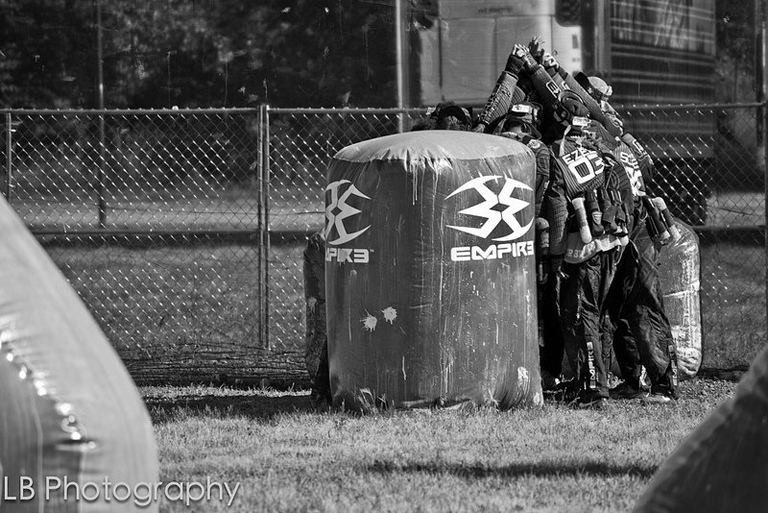 Heading into the PSP World Cup, T1 Top Gun Union sits at the top of the Division 1 rankings, though they have never won an event. Top Gun's Matthew Renschler breaks down an event-by-event history of the team for Paintball Access as they are about to start training for World Cup. Maybe this will finally be their event…
Over the past two seasons we have become widely known and respected by the Division 1 teams and even most of the pro teams (pro teams keep asking us when we are bumping up).
Let me recap the past two seasons for those of you who are unfamiliar with our team.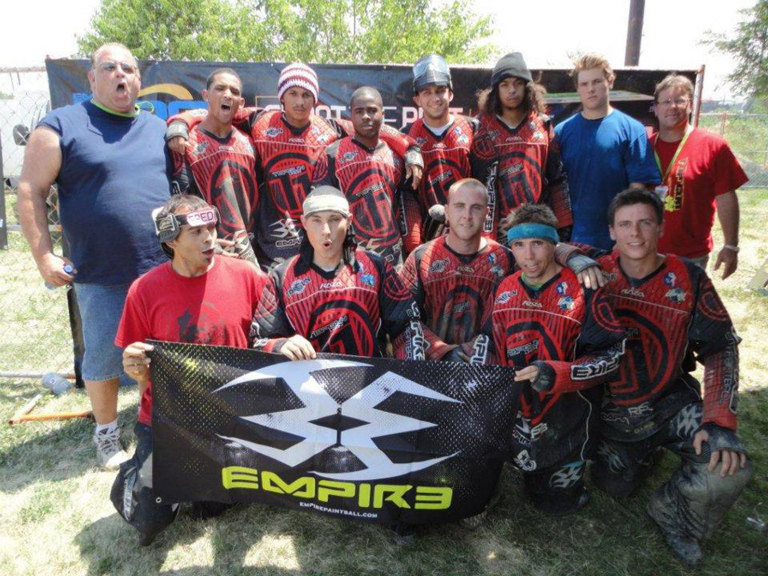 In 2011 we bumped up from D3 to D1 and picked up two pro players as we were allowed by the rules, Ryan Martin (ex-SD Dynasty, current LA Ironmen) and Steven Lasher (ex-Infamous). We started off the first day of our Division 1 journey in Texas going 0-2, which wasn't the confidence builder we were looking for.
We turned it around though, and won both matches on Saturday. We moved on into the quarterfinals and won that match to go to the final four. We wound up losing to 187 Crew (current PSP pro team) and took 3rd in our first D1 tournament.
Chicago came around and we went 3-1 in the prelims with our only loss to 187 Crew by one point, 5-4. We lost in the quarterfinals to the Hurricanes in an unbelievable 40-minute overtime.
Then the New Jersey Open came around and it was on our home turf (literally). We picked up Hamen Chapman and grinded it out everyday of the week for the two weeks before the event. We dominated the prelims going 4-0, only losing 2 points. We then won the semifinals match and went on to the finals against 187 Crew.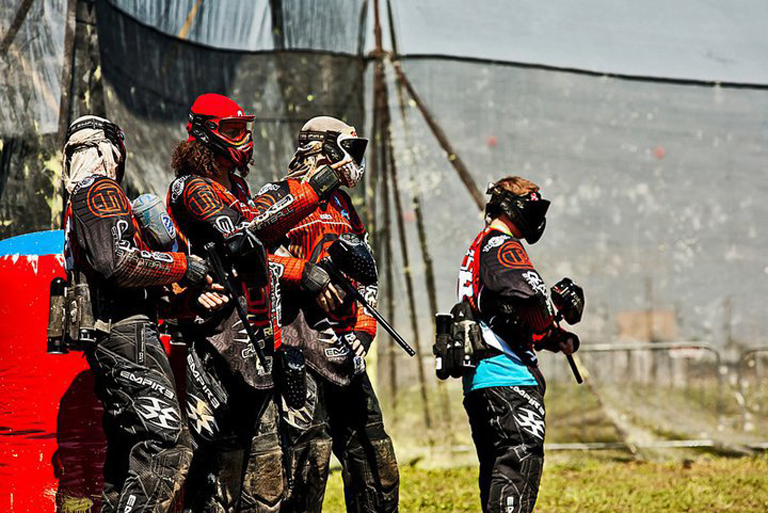 We lost 3-2 in the down-pouring rain (after dominating them in practice all week).
Then came World Cup. Again, we practiced our ass off to get ready. We dominated the prelims and semis to again meet 187 crew in the finals. Who ever won the match won the event and the series.
The score was 3-2 187 with one minute left. We shot everyone and we were 1 second away from hanging the flag. So overall, 2011 was a successful season, but rife with disappointments and one point losses.
For 2012 we were full of confidence going into the season, being ranked number one, with 187 Crew moving into the Pro ranks (even losing Ryan Martin to the Ironmen).
In Texas, we had a disappointing loss in the final four, as the rain poured down, to the Pirates who wound up winning the event. We then beat Static, 5-0, in the consolation game to take 3rd.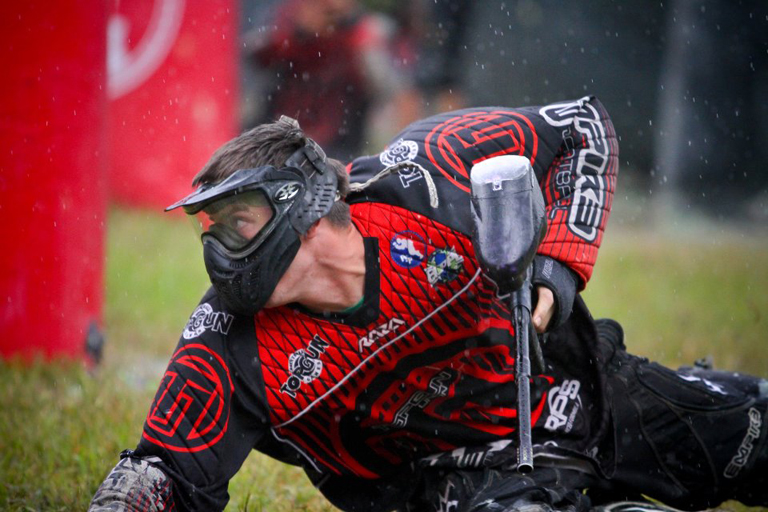 For Phoenix, we were full of excitement, our new players were finally fitting in, and we didn't have to worry about rain. Like normal, we dominated the prelims then lost to Static in the quarter-finals.
For Chicago, we made some roster adjustments, dropping Alex Young and G-no Benedicto, who we picked up in the beginning of the year, and picked up Alfred De Los Santos and Cyril Akita from Lift (both local to TopGun).
For the first time in a while we lost 2 prelim matches. We then won our quarterfinals match against Fuzion. After that we lost the Final Four match to Grad Moscow, who wound up winning the event. The only good thing from the event is we beat Texas Storm in the third place match, who beat us 5-0 in the prelims.
At the Mid Atlantic Open, against what most people think, we were happy to see it go from Top Gun to OXCC. Now instead of worrying about helping with the event, we only had to drive an hour south with no worries. The day before the tournament we grinded it out with Dynasty, who if you were to ask Ryan Greenspan or Alex Fraige, couldn't believe we still haven't won an event (and they were 100% confident that we would win that one).
Again, as it has become standard, we dominated the prelims. But unfortunately, we came up short and lost to Sacramento Damage in the semis, who wound up winning the event. We then took third with Avalanche forfeiting the 3rd place match.
Noticing a pattern?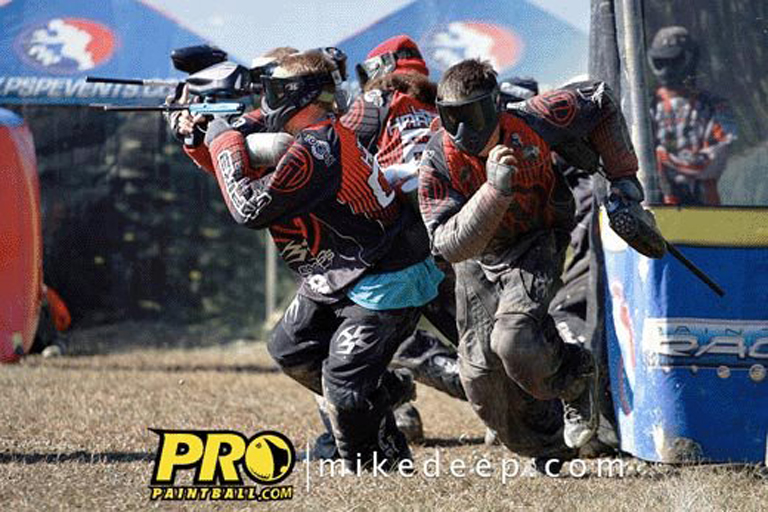 Going into the PSP World Cup, we are ranked first, even without ever winning an event. There have been a lot of close losses in big games and heartbreak over the past two years, and we're hoping we can end it at the biggest event.
Over the years we have received a lot of hate, as our players are not all from the same area and did not know each other when we started. But over these two seasons we have become very close and wouldn't change our way of doing things.
Here's our 2012 World Cup roster:
Matt Renschler
Nick Hunt
Alvin Johnson
Bryson Smith
Jamie Ezell
Alfred de los Santos
Cyril Akita
Hamen Chapman
Chris Schehr
Steven Lasher
Lance Hardwick
How do you think T1 Top Gun Union will finish at World Cup?
Make sure to mark your calendars and tell your friends about the biggest event of the year, as the 2012 PSP World Cup is brought to you free and live by Paintball Access on Oct 25th -28th.
Like Paintball Access on Facebook, follow us on Twitter and Instagram, and share our content with world, together we can spread the paintball gospel!
You Might Also Like: