Top 12 Professional Play Makers of the PSP Part 2
By Lawrence Abernathy, Social Paintball
"The Immaculate Reception", "The Shot", "The Catch", "The Play", "The Goal of the Century" — all titles that conjure vivid memories of a few of the most exciting moments in sports history. Ask any hardcore football, basketball, soccer and baseball fan what these titles mean to them and most will be able to inform you of the year, location, teams involved, events leading up to the situation, perhaps even how old they were and what they were wearing. However even if their recall is not up to par with some of their compatriots in Fandom, the one thing that 95% of the population can tell you is Who made the play. Terry Bradshaw to John "Frenchy" Fuqua, Michael Jordan with 3.2 seconds left on the clock, New York Giant's outfielder Willy Mays, Kevin Moen and the Stanford Marching Band trombone kid, Diego Maradona…the list could go on for days.
So what about us? Who are our guys who get the job done with the game on the line? Who do the teams turn to when their backs are up against a wall and the coach says "somebody's gotta make a play" ? While I could easily look at the PBA rankings and just pull the top 10 players from there and call it a day, I'm not sure that those players would qualify for what we're getting at here. We're trying to find who do the teams turn to in a time of need
Here are the 1-6 picks. Read Part One for 12-7 here.
6. Caleb Abuhl, Chicago Aftershock
Caleb Abuhl (#7, Front) came into the 'Shock lineup last event from D2 feeder team, Boom, for Chicago Aftershock and immediately asserted himself as a spotlight player in their system. Again, while it has only been one event, he currently leads the team in multiple statistical categories including the all important G Rating (Kill Count), which sits at 84.45 — best for 7th in the league — and an overall rating of 48th in the PSP. Only time will tell if Abuhl is the real deal, but for now he should be a fixture of the Aftershock program moving forward.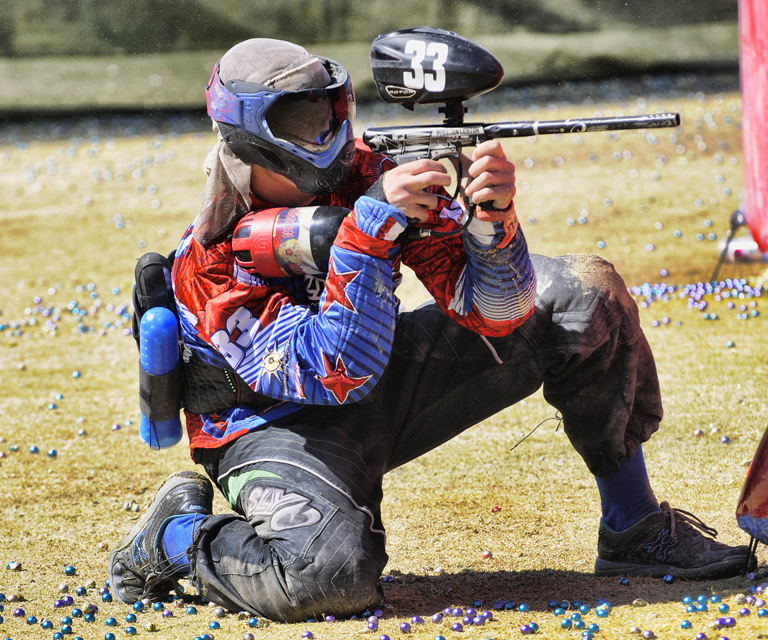 5. Marcello Margott, Moscow Red Legion
Simply stated, Marcello Margott has been playing on a different level this year. He took control of the #1 player ranking after the second event and has kept his foot on the gas ever since. Although we have seen him play multiple positions this year, Margott has been terrorizing the dorito side with an intensity that compares to Oliver Lang during the high point of his stint with the Ironmen. My hat goes off to the Russian Legion coaches who have figured out the formula that has made Margott such an explosive player this season, especially considering this is his first year in the system. The next logical question is how can a team that boasts five players in the Top 10 not have a win on the season? Depth is the issue there, and the Moscow coaches may want to consider running a Top-five line during cup to get their playmakers on the field for every point. Margott is easily in contention for MVP.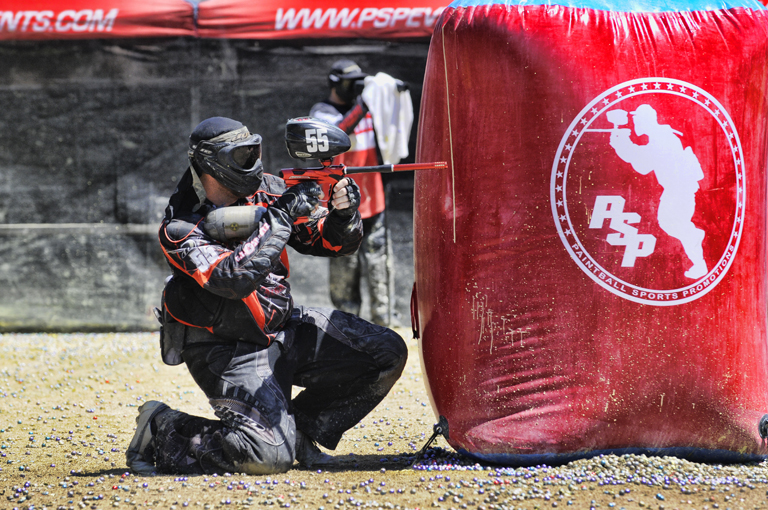 4. Mike Paxson, Los Angeles Ironmen
When discussing the Big Men of Paintball, instantly players like Dave Bains (Tampa, #41, Back; 41 PBA Rank) and Mike Paxson come to mind. But when speaking of the Top Play Makers, do you bring up the same names? If not, you should. Paxson is not the fastest and you wont see him sprinting up the field off the break; and he's not quite as reliable a shooter as Bains (really splitting hairs there though), but he is a little more mobile which means: there may not be a better closer in paintball. If you're ever curious as to how you are supposed to break a cross in a 3 vs 2 situation, or pull off your own 2 vs 1, watch Mike Paxson. He is a master of dropping the hammer and had a knack for knowing when to be aggressive in the last few seconds of a game, or when to pull back and set his teammates up for the kill. Paxson's Survival Rating is a staggering 80.36 which is good enough for 7th in the league, and his G Rating of 75.05 puts him 3rd on the Ironmen behind mid players Timothy "Raney" Stanczak (#99, Mid; 31 PBA Rank) and Alex Rodriguez (#3, Mid; 15 PBA Rank).
3. Greg Siewers, Team Infamous
Another excellent position player, Siewers has done very well for himself on the dorito side this year and has meant the world to his team. Infamous is playing very high quality team paintball at the moment, and the statistics prove it as Siewers does not leads the team in any individual ranking, but does occupy the highest overall spot on the team, coming in at the #14 player in the league. The point is, with the field layouts trending toward the dorito side, Infamous needed high quality play from Siewers and he delivered in stunning fashion – a G Rating 82.52. The one thing that is holding him back is that he has accumulated multiple penalties. If he can eliminate the sloppy play, he could have a massive World Cup.
2. Daniel Holliday, Tampa Bay Damage
Be honest; did you expect to see this name? (If you've been a fan of the game for a few seasons, then yes) But is you're new, probably not, as Damage is completely stacked with talent and where Moscow holds five spots in the Top 10, Tampa Bay holds the other five. Incredibly impressive. But what sets front-man Daniel Holiday apart from other super stars like Justin Rabackoff (#9, Front; 6 PBA Rank) and Timothy Propst (#1, Front; 5 PBA Rank)? While his G Rating is an insane 91.48, he does not lead the team. Rabackoff holds that title with 93.50. How about a Penalty Rating of 0? Yeah, that'll do it. But seriously, think about that: a G Rating of 91.48 and a Penalty Rating of 0?? Of course you're going to be the highest rated player on your team. He is also one of the players on this squad, who actually makes moves to break open games, watch the webcast from Sunday at Galveston/Phoenix On-Demand to see what I'm talking about.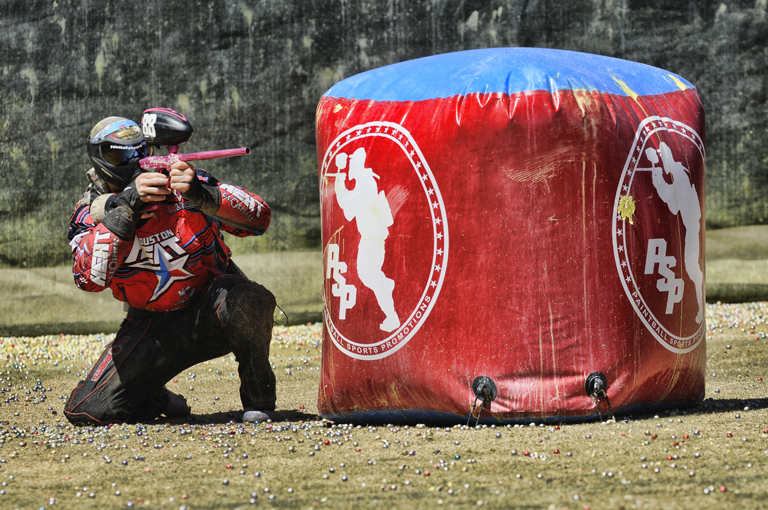 1. Konstantin Fedorov, Houston Heat
Cliche yes? Didn't think it would happen right? He's had a quiet season correct? The problem with Fedorov is that when he is on the field you must account for him. Period. He has proven that he is one of the most athletic and dynamic paintball players on earth and while he has not had a year to light up the highlight reel he's been used masterfully by Houston Heat coach Jason Trosen. Fedorov leads his team in G Rating (84.86) and Survival Rating (70.01), the later by a large margin. I am curious to see how Fedorov plays next season because I believe we are seeing the maturation of Fedorov within the Houston identity. While with Moscow he was known as the "Let me make the big move" guy, but with Houston he has been used more as a utility player like Ryan Greenspan (Dynasty, #18, Mid; 12 PBA Rank), which I believe is a good fit for him, though it doesn't lead to as many flashy plays.
Check out the stats and draw your own conclusions!
http://www.paintballaccess.com/player-stats/#
Make sure to watch the world's best teams as they battle against each other at the 2012 PSP World Cup, brought to you free and live Oct 25th -28th, only on Paintball Access.com.
Like Paintball Access on Facebook, follow us on Twitter and Instagram, and share our content with world, together we can spread the paintball gospel!

If you have an interesting paintball story you feel absolutely must be told, contact us at yourstory@paintballaccess.com.
You Might Also Like: