XSV, one of the best teams in the past decade, (watch their documentary Heroes for a Day) is making their return to the PSP at the World Cup. Paintball Access met up with XSV's Junior Brown to talk about their chances at 'Cup, and their plans for the future.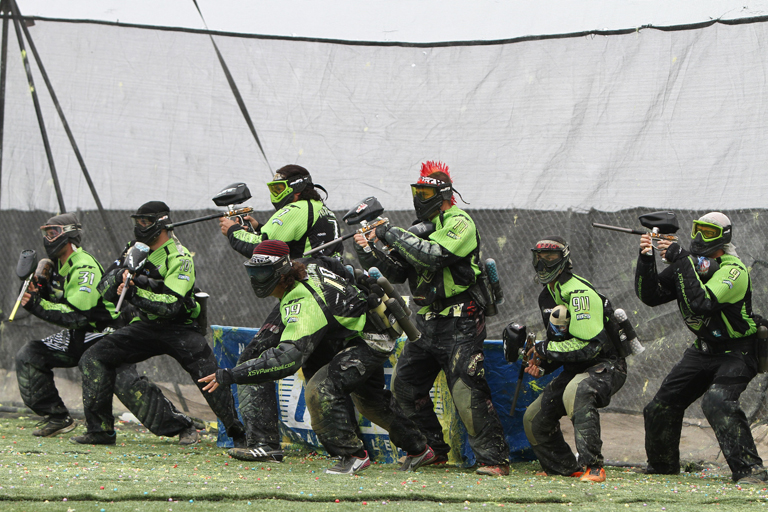 It's been awhile since we've seen XSV in the PSP, for those fans who haven't seen your team in awhile, who are the players to watch out for on XSV?
True, the fans have not seen XSV in the PSP for quite awhile, but the players we have on the team are by no means new to the PSP. Just to name a few we've got Jason and Corey Bornstein, Riley Sullivan and these guys are well-known and all very seasoned in the PSP and are hungrier than they have ever been before. As well, we obviously have Rich Telford and Thomas Taylor. I would also like to mention, we have a young and upcoming player, Thai "Ben" Bui and this is his first PSP with a Professional team. We've been watching Ben grow and progress all season and he is without a doubt coming up as quite a killer.
How do you feel XSV matches up with the teams in your prelim bracket, Seattle Thunder, LA Infamous, Tampa Bay Damage, and Omaha Vicious?
That's a hard one, but I really feel like we can beat any of those teams and match up really well against all those teams. Obviously, if you look at the leaderboard this year, you've got Tampa Bay Damage and LA infamous who have both won PSP events and are very seasoned in the PSP. I'm excited to see the battles that come out at World Cup and aside from the aforementioned big dogs, anyone who knows about the last time we were in the PSP our rivalry with Omaha Vicious was one of the best in PSP history so we are definitely looking forward to that face off. As far as Seattle Thunder, they are a new team in the PSP but with their roots from Naughty Dogs we can't take them too lightly.
Rich Telford just wandered into the room and added this…just coming into the PSP after being out of it for a couple seasons we can't take anyone lightly and I really feel we are the underdogs and if you know anything about XSV that's exactly where we want to be.
Do you think XSV has it in them to win the event?
We wouldn't have come into this event if we didn't think we could win. Right now the morale in the squad is the strongest it's been since the "heyday" of XSV. I would definitely put our players up against any other players around today.
Are you guys going to be playing the PSP next year?
Obviously, our intentions going into 2013 is to be playing PSP for the whole year. Cup will be a good gage to give us an idea of how we want to set next year, but with the backing we have right now and with the new JT FX 2.0 line coming out it seems like the perfect time for XSV to start playing in the PSP again.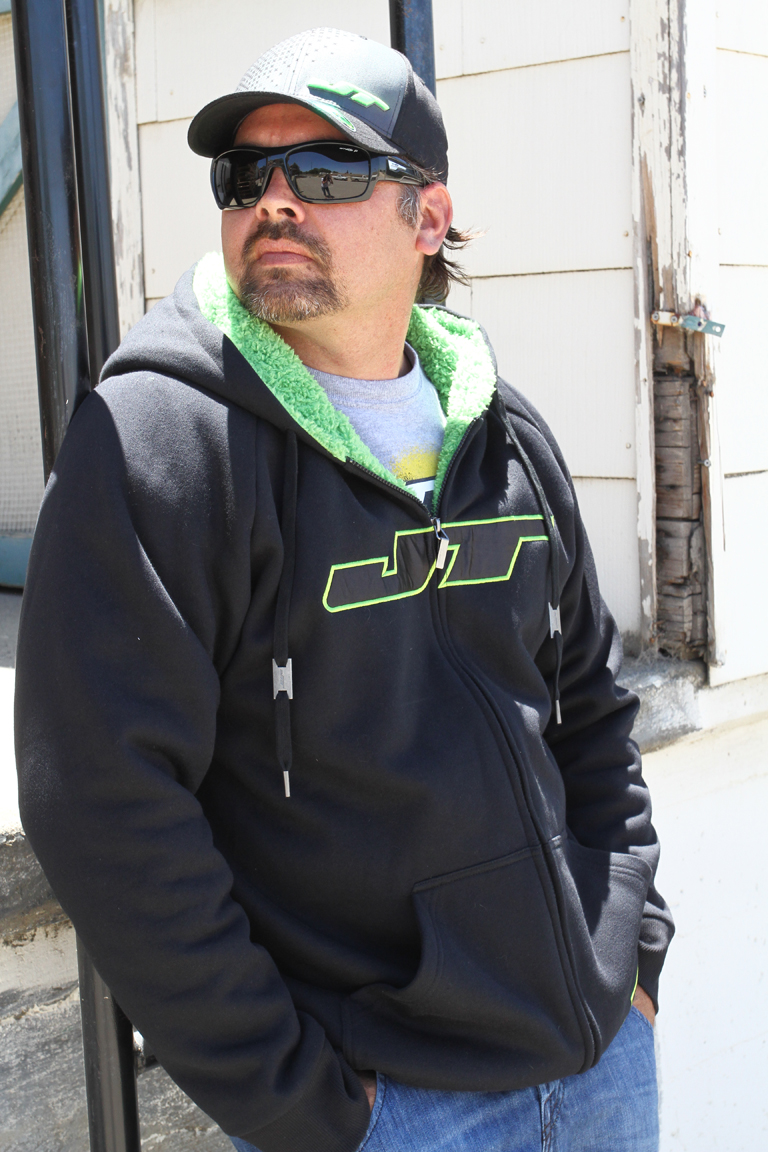 You're one of the guys who's really focused on keeping the sport healthy, what are you working on right now to further the paintball cause?
I'm 100% dedicated to growing the sport of paintball. Through my association with JT, I truly believe that the JT SplatMaster line gives us the opportunity to grow our sport for the first time in nearly 10 years. KEE Action Sports has provided an unbelievable opportunity to Rich, Thomas, Nicky Cuba and I to be on the front line of that growth promoting the JT SplatMaster line of products. The markers and paint are amazing; virtually everyone who has shot the JT SplatMaster loves it. And now, on top of our grass roots efforts, we will be running a National cable TV campaign starting mid November. This is huge for paintball. It's just a different approach which ties all the way back to tournament paintball and I think it's amazing. It truly is an opportunity to really grow the sport of paintball and I believe it is unlike anything that anyone has ever done before.
I mean somewhere out there is an 8-year-old Matt Marshall who needs to be introduced to the sport. I feel like we are in a primed position to reach out to those future players and help the sport and industry grow on and off the field.
If that wasn't enough, XSV has started working on bringing back the legendary JT line with the new FX2.0 gear. As many people know JT has been the leader in Paintball for a long time and this is the start of the new JT era! I'm very stoked and proud to be a part of both of these efforts since I believe they will have a large impact on the sport of paintball.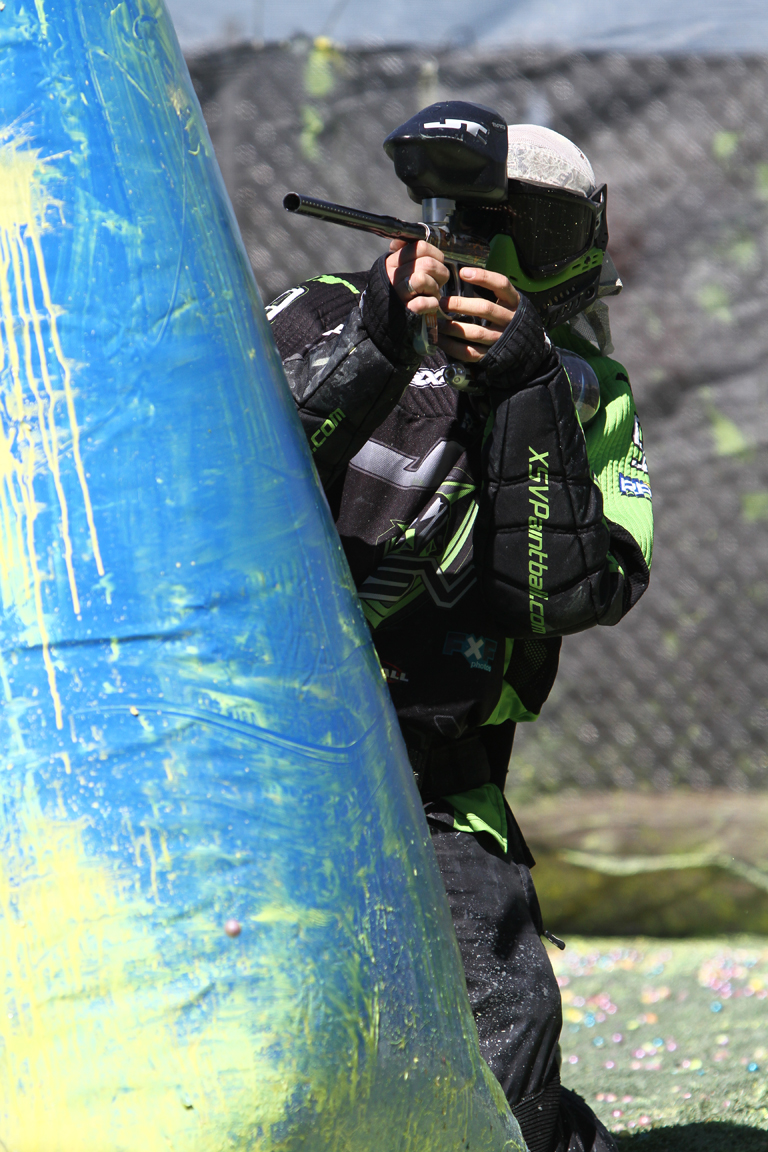 Make sure to watch Junior Brown, Rich Telford and the rest of the Sacramento XSV as they battle against the world's best teams at the PSP World Cup, brought to you free and live Oct 25th -28th, only on PaintballAccess.com. How do you think XSV will do??
Like Paintball Access on Facebook, follow us on Twitter and Instagram, and share our content with world, together we can spread the paintball gospel!
If you have an interesting paintball story you feel absolutely must be told, contact us at yourstory@paintballaccess.com
You Might Also Like: