155 players competed in the PSP Pro Division this year, and we now know the best player of the 2012 season: Alexandr Berdnikov from Moscow Red Legion. Clocking in with an Overall Player Panking of 67.03.
Before the 2012 PSP season we never really could tell who the best player was, all opinions on the subject were just that, opinions, because we never had objective measures of greatness.
Until now.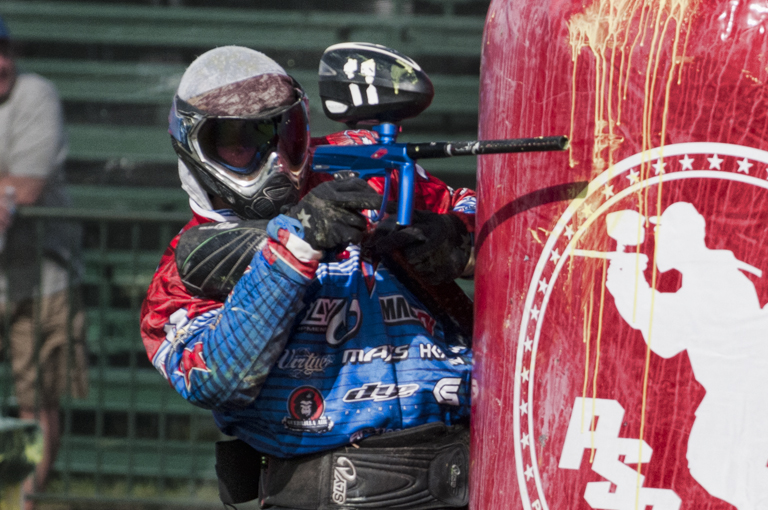 Berdnikov takes the Top Gun title away from teammate Marcello Margott (ranked 2nd), who led the league all year long through 4 events. In a bizarre turn of events, Margott saw limited action at the World Cup, only playing 2 points in the team's last game, a losing effort against San Antonio X-Factor in the quarter finals.
When Margott did play he was stuck in the back center, forced to hold down lanes, unable to attack. It's still unknown why the coaching staff of Red Legion decided to play the best player through 4 events in a limited capacity, inexplicably choosing to start new addition to the squad Zack Wake in his spot.
Regardless, Berdnikov excelled through the event, and earned the Top Gun crown.
One of the most consistent players in the league for years, Alexandr was on fire at the PSP World Cup. He is one of the team's longest standing players, a leader amongst the Russians members of the team, and has always garnered the respect of his peers.
Though Red Legion didn't win an event this year, they did take 2nd place twice, in Chicago and Phoenix, and Berdnikov was one of the most potent factors in the Russian equation, stepping up after the squad lost three of their most effective killers to 2012 PSP Champions Houston Heat in the 2011 offseason.
His biggest attribute is his ability to get into good positions in close points, and has always been solid in low body situations; he became famous for winning points when down bodies. There isn't a spot on the field he can't play well. Know mostly as a front player in his early years, Berdnikov moved into the backfield two years ago because of his gunfighting ability and high paintball IQ. He doesn't stay in the back position long though, and can be seen launching forward to attack as soon as he see an open lane. Timing is key in paintball and Berdnikov puts himself in the right place at the right time more often than not.
Let's break down his stats and see how he became the #1 player in the world:
Win rating: Berdnikov played 152 points this year, winning 93. He won 61.18% of the points he played this season, good for 15th in the league.
Win Influence (Winfluence): He was 6th in the league in this category, which measures a player's direct affect on the team winning points. Moscow Red Legion, as a team, won 54.65% of their points this season. But Berdnikov, as we saw in the category above, was 6.53% higher than the team average.
G-rating: The oh-so-important Kill Count, the most important statistic in paintball. There were 4 players tied for 6th in this category, clocking in at solid 0.63. Less than one kill per point may seem like a low number for the leaders of this category, but after counting kills all year long over here at PBA, the league leader (Ryan Greenspan from SD Dynasty) had 0.75. So, Berdnikov's ranking here is a testament to his consistency in Kill production.
Survivability Rating: You can't get your numbers up if you spend most of your time in the pits, whipping off hits. Berdnikov was alive for 4:14:35 of the 5:25:46 Red Legion spent on the field playing paintball in 2012. So 78.15% of the time his squad is out there, he alive. He ranked 13th in this category. Considering he's the most mobile of all the back players in the league, and always looking to push up the field, this is solid number to achieve.
Points Played Ranking: This is the only metric where Berdnikov was not one of the highest ranked players in the league. Moscow played 258 points in 2012 and Berdnikov was out there for 153 of them, or 59.30%. But Red Legion is one of the only team who consistently runs two lines, which is why he isn't ranked higher in the stat. He did play on both lines at times, but because this is only 7.5% of the Overall Ranking, it didn't hurt him too much.
Penalty Rating: 1 penalty in 152 points. Impressive. Many great players are haunted by penalties and their ranking suffers greatly because they can't play clean. Berdnikov is not one of them.
Consistency is key, as Berdnikov's Top Gun title attests too. He wasn't the greatest at any one measure of paintball greatness but he was near the top of all of them, particularly where it counts, shooting players, staying alive and winning.
Congrats to the best paintball player in the entire world, Alexandr Berdnikov, the Top Gun title holder for the 2012 PSP season. Paintball Access will be diving further into the numbers and highlighting the league leaders in all the categories in the next week.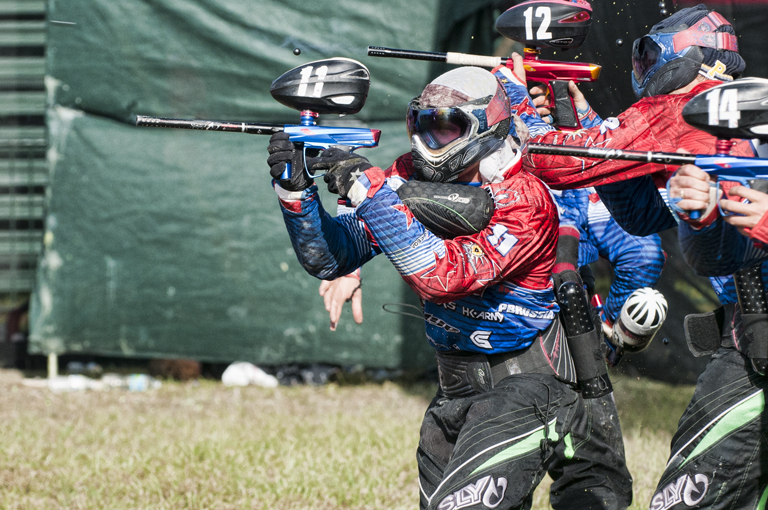 Watch all the games from the 212 PSP season in our Video On Demand section.

Like Paintball Access on Facebook, follow us on Twitter and Instagram, and share our content with world, together we can spread the paintball gospel!

If you have an interesting paintball story you feel absolutely must be told, contact us at yourstory@paintballaccess.com.
You Might Also Like: