This week on PBA we have interviews with the Rookie of the Year candidates. First up is Jason Wheeler. Read his profile here. And check out his stats here. Remember to vote!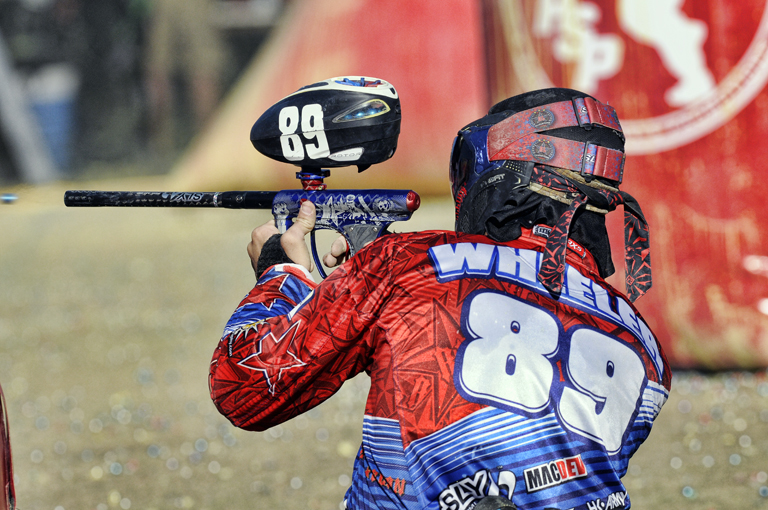 Tell me a little about your road getting here. How did you get to this stage of your career?
It's been a long and bumpy road getting to this point. I feel like getting into a position where a player from overseas has the chance to compete at this level in the PSP is a real head turning moment for me.
It's very difficult just to get to the point where you can have an opportunity to showcase yourself to a team that plays the PSP, an organization that already sees the ability in you, and has the resources to fly you in with little practice and give you the chance to prove yourself.
As the majority of people know, I played Pro in Europe for a while with London Nexus and the Toulouse Ton Tons, and continued to play in that league with my teammate Axel Gaudin in 2012. Playing there allowed me to be scouted by Maxim Preobrazhenskiy, the head coach of Russian Legion, who coached Art Chaos, in 2011.
For a player who doesn't live in the US, who wants to get a chance to play on the biggest stage in paintball, it takes a lot of patience and hard work. It WILL NOT just come to you. For it to become a reality, you need to live and breathe the dream of stepping onto that PSP field.

How did you feel about your first year playing in the PSP pro division, about playing big league paintball?
It's definitely a whole different ballgame: the length of the field, the reffing, the rules and the level of play are completely different than Europe. I really think most players competing in Europe only get to really feel the PSP pro level deep into a Sunday competition at the European events.
There is a lot less margin for error in the PSP. It's one of those things where every bump, every move needs to be calculated and thought about, even before you enter the field. The need for every variable to be right is huge, and if one of those variables falls short, you will miss out by 1 point, or 1 second, and you won't win. I think that's the difference that separates the "Big League" from the rest of the world.
What was your best on-field moment in 2012?
Honestly, as cheesy as this sounds, it was the first point, first game, of the first event in Galveston, Texas. I remember thinking to myself, "I've made it here". I can't begin to tell you how much I wanted the chance to play on Russian Legion and being part of a PSP professional team. To say it was my dream doesn't come close to doing it justice.
The best way I can describe it is– have you ever had anything you've woke up thinking about compulsively? Something that fills your mind up 90% of the time? Something that drives, motivates, and pushes you to one ultimate goal or accomplishment? Well, that's the reason that for me, my best on-field moment in 2012 was the first time I walked on the field.

How would you say you played this year?
I think personally I have a lot more to give and show. I grew up and evolved as a front player, the 1, point in the snake, for the majority of the time in Europe, as I developed in my career. But this year I played the insert/2 spot behind Axel Gaudin and it definitely limits you.
However, it has opened me to new skill sets and made me a lot more dynamic as a player by increasing my field awareness and thought processes about getting things done. I think right at the beginning of the year I was still getting my feet under me in that position, but I think for my first year, and for playing a role I was new to, I had a good year, and if I was offered a 6th Overall finish in the player rankings and 1st Winfluence, I would have snatched it out of your hand at the start of the year.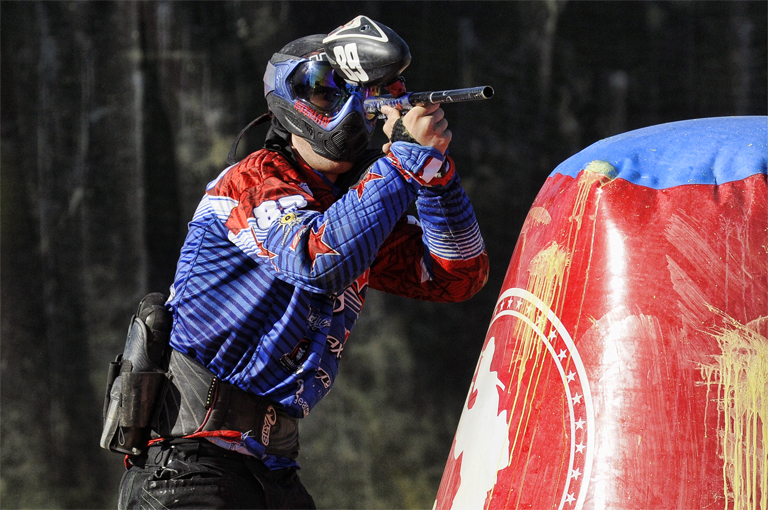 What was your best move or best game in this year?
I feel my best game of the whole year was against Tampa Bay Damage in Chicago. There where two very long points, one was around 10mins and we ended up down 5 on 3 off the break, but we managed to slow the game down and fill the voids lost at the start of the points. The game, overall, was just intense, and I feel I had some very clutch points in that game and helped my team to get to the finals.
Describe your playing style?
This is a hard one because I think my playing style depends on the position I play. Like I said, I've played front for many seasons up to this year and if I was describing my style for that position I would say I'm a big attacker who always looks for the next bump and engages in gunfights to move down the field as quickly as possible.
However, being on the Russians, and playing Insert on the snake side, I've had to tone down my aggression a notch, so I could wrap, control opponents, and push Axel up the field and engage in battles, with the ultimate goal of having my front player in the 50 snake.
What are your weakness and your strengths as player?
I think something I need to work on is my communication. I sometimes need to take everything in around me and take the initiative on the field to make decisions on the spot. My strengths, I think, are my gunfighting and running/shooting.
I think those assets are one of the reasons I was picked up by the Russians, as it's something they have always excelled at as a team, and it's two skills I feel are some of the most important abilities to have in the game. 

How do you feel about being named a candidate for "Rookie of the Year"?
Well, as you've said previously, I've played pro before in Europe but I think regardless of where you've played before, your first year in PSP you're definitely a rookie, as it's just a completely different game and demands a lot more from you as a player and a person.
I'm truly honored and humbled that I have the chance to be voted in for Rookie of the Year. It's just motivates and pushes me endless amounts to continue with the work I did this year and get as many wins under my belt as possible.
What is 2013 looking like for you?
Russian Legion gave me the chance to be part of their legendary organization and get my foot in the PSP. I have an extremely high amount of loyalty to, and respect for, the coaches, managers and players who define this franchise. I have no plans to go anywhere and want to help push my team to victory in 2013.
Anything additional you want to say?
I'd just like to say thank you so much to Russian Legion and to everyone who votes for me.

Like Paintball Access on Facebook, follow us on Twitter and Instagram! Let all your friends and compatriots know about what we're doing to further the sport!
Get Involved and make a difference; help us spread the paintball gospel!

If you have an interesting paintball story you feel absolutely must be told, contact us at yourstory@paintballaccess.com.
You Might Also Like: