This week on PBA we have interviews with the Rookie of the Year candidates. John "LJ" Woodley's rookie efforts saw him help his team, Houston Heat, win 3 events out of 5. Read his profile here. And check out his stats here.
Remember to vote!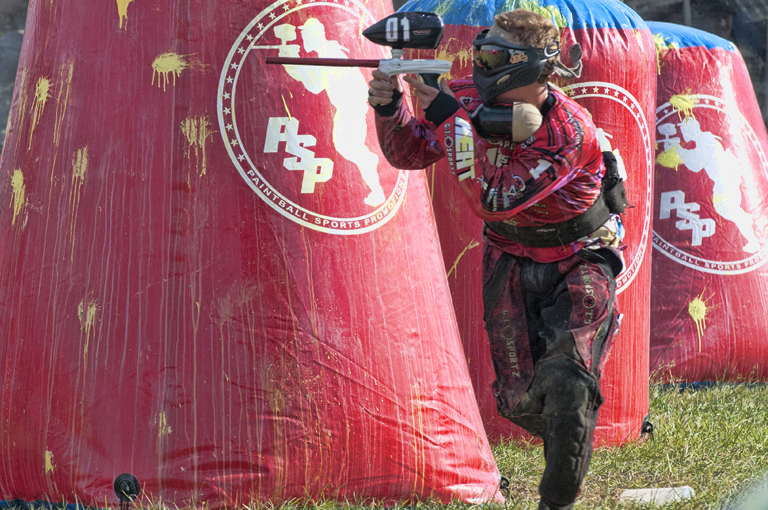 Tell me a little about your road getting here. How did you get to this stage of your career?
It's been a pretty crazy road getting here. I grew up playing on the East Coast, looking up to players like the Blonski brothers, Nicky Cuba, and Mr. U, thinking I wanted to be able to play at that level. I was willing to do anything to get there and to be the best.
Ever since then, nothing has really mattered to me but getting to that point in paintball and to becoming the absolute best. I've learned that in this sport you're never going to go anywhere unless you play "team" paintball. It took me awhile to learn that, but the only way to win is if every single person on your team does their job.

How did you feel about your first year playing in the PSP pro division, about playing big league paintball?
It was totally different than anything I've ever experienced. For me it was a huge step up from the other divisions I competed in. I've learned so much from all of my amazing teammates and coach this year about what it takes to win.
Every single person on my team each had a very important piece in the puzzle and without everyone doing their job we wouldn't have been successful. My coach, Jason Trosen, has taught me so much this year. The dude just knows what it takes to straight up win. All the guys on the Heat know that. We respect and trust his calls, which I think is huge. Trosen always says, "The team that is going to win is the team that makes the least amount of mistakes and the team whose players do their jobs on the field the best. You have to play fumble free."
I also learned this year in the pro circuit that when you step onto that field, no matter what, there can't be any doubt in your mind. The only thing that should be going through your head is to WIN. You have to trust yourself and your teammates; you can't mentally hesitate once or you'll get eaten up.
I've also learned you can never, ever take a team lightly in the PSP Pro Division. Every team out there is fighting for the same thing you are and anyone can take it away from you at any moment. You need to always play each point 100% like every point you play is for 1st and 2nd .
What was your best on-field moment in 2012?
Man, there are just so many moments from our successful season. Beating Red Legion and winning my first event as a pro, as well as the team's first win in Phoenix, to keeping that success going and winning 3 out the 5 PSP events, including the PSP Series Title and World Cup.

How would you say you played this year?
I was disappointed with my play this season. I've played in a lot of competitive sports and I've learned the best competitors are consistent. That's the one thing I aim for—consistency. So in that regard, I'm my harshest critic.
It's important to always improve my game. Playing for Houston Heat and winning all those tournaments gave me a lot of positive feedback and confidence. But it's even more important for me to take the negative, the constructive criticisms, the tough games, and learn as much as I can from those experiences.
This season made me hungry for next year, to show more of my potential, and push my limits. I want to prove that although I was a rookie this year, I still deserve to play pro and earned my spot on Houston Heat.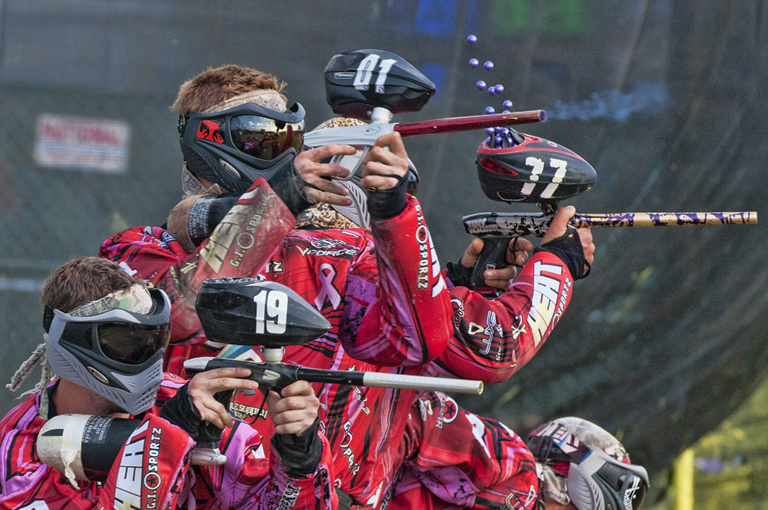 What was your best move or best game in this year?
My run-through at the Chicago Open against Aftershock was definitely my best move. Running through off the break and getting a 4-pack was a move I'll never forget.
My best game had to be against Red Legion in the finals at our second event at the Phoenix Open. I felt extremely focused after the previous event in Galveston and taking second. But I wanted to win Phoenix and prove to everyone that Houston Heat wasn't a joke and we weren't going to take second again. There was nothing that was going to stop me, or my teammates, from winning that event, regardless of how bad a situation got mid-point.
Describe your playing style?
I have a pretty unique style because unlike most players I don't have a designated spot of the field. I can get thrown in any spot on the field, which I think makes it harder for other teams to scout me because I'm always changing it up. I also think it helps me because if I am playing weak in a match at one spot I can get placed into a different spot.
What are your weakness and your strengths as player?
I have the tendency right now to not be as consistent as I'd like to be. I know I'll improve with more experience at the professional level. As for my strengths, I feel I am a very good communicator. This goes back to my athletic background and the huge importance of communicating with teammates on the field and quarterbacking people to play as one.
This year, being on a team with the Federov-Mishka-Sergei trio, and our coach's "bloody knuckles" snap drills, have taught me to be a very dominant gun fighter, although I think it's something you should only do when its necessary.
How do you feel about being named a candidate for "Rookie of the Year"?
It definitely feels good to finally get my name out there in the sport. It feels great to have my determination and hard work being recognized. I was fortunate enough to play on the best team in the world, which only made me want to strive to be an even better player.
A big part of why I got nominated has to do with all I've learned this season from my teammates and coach. They consistently motivated and pushed me to always do better.
What is 2013 looking like for you?
I'm hungry for the 2013 season to start already with the Houston Heat boys! I'm trying to play every league possible and do as much traveling as possible. This year was like a dream come true. I can't wait to see what the 2013 season has in store for me and Houston Heat.

Anything additional you want to say?
I just want to say thanks to everyone in the Houston Heat family, the people behind the scenes that organize everything down to the single detail so all we have to do is worry WINNING.
I also want to say thanks to all the fans that have been supportive to us all year. And of course I want to send a big thanks Momma D. and Sarge. Houston Heat would never be where we are now if it wasn't for all of you!

Like Paintball Access on Facebook, follow us on Twitter and Instagram! Let all your friends and compatriots know about what we're doing to further the sport!
Get Involved and make a difference; help us spread the paintball gospel!

If you have an interesting paintball story you feel absolutely must be told, contact us at yourstory@paintballaccess.com.
You Might Also Like: