Penalties will kill you. It's a mantra repeated by players, coaches, captains, and commentators, by everyone involved with the sport. They can ax comebacks, steal your confidence, turn the fans against you, anger your teammates, get you cut or sat for a cleaner player. Yet, they are a near unavoidable part of paintball.
Only 5 players who competed this year in the PSP professional division played over a 100 points and received 0 penalties: Keith Brown from Tampa Bay Damage (106 points), Dynasty's Yosh Rau (109), Jason Wheeler from Moscow Red Legion (122), Eric Humphries from the Los Angeles Ironmen (142), and World Champion Houston Heat's Sergey Solnyshkov (171).
Though all the others deserve a mention, it's Solnyshkov's performance that deserves the most credit. His team won 3 tournaments this year (and had a second place finish), including the World Cup, defeating every other powerhouse team in the league during razor close games, taking the Overall Series Title.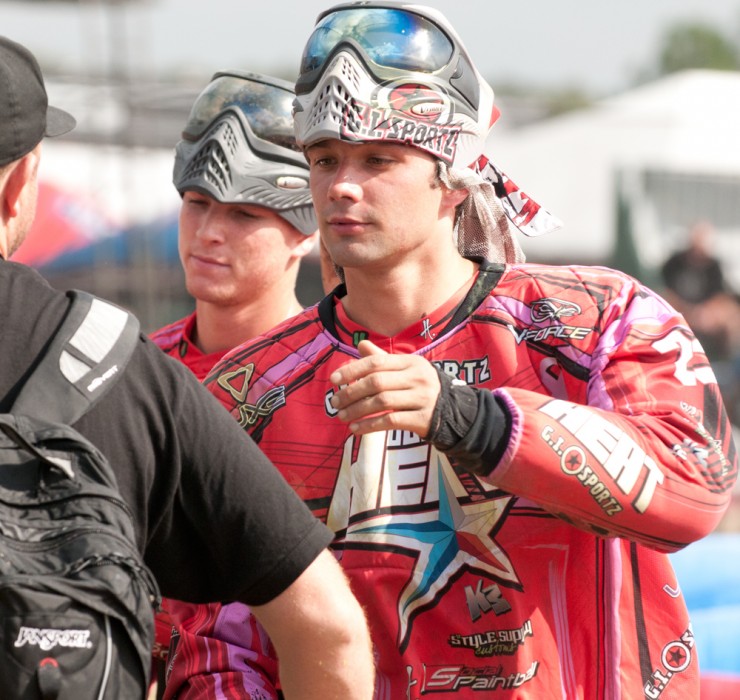 Konstantin Fedorov ended up as the highest ranked player on the Houston Heat, but for a time during the middle of the season, Solnyshkov was stealing the thunder from his better know comrades on Heat.
The refs spared no one this year, and rightfully so. Paintball at its highest level is an intense battle, and the officials have their hands full keeping everything fair.
Out of everyone who took the field this year, Sergey most definitely deserves respect, and a fair amount of credit for the success of the Heat in the 2012 season, as the man who went to fight in 171 points and yet never once saw the penalty box, in year where the yellow and red flags were a constant occurrence. It also must be mentioned that he was in pressure situations constantly and played in 3 finals games as one of his team's go-to guys.
Congrats Sergey, you deserve it.
You Might Also Like: