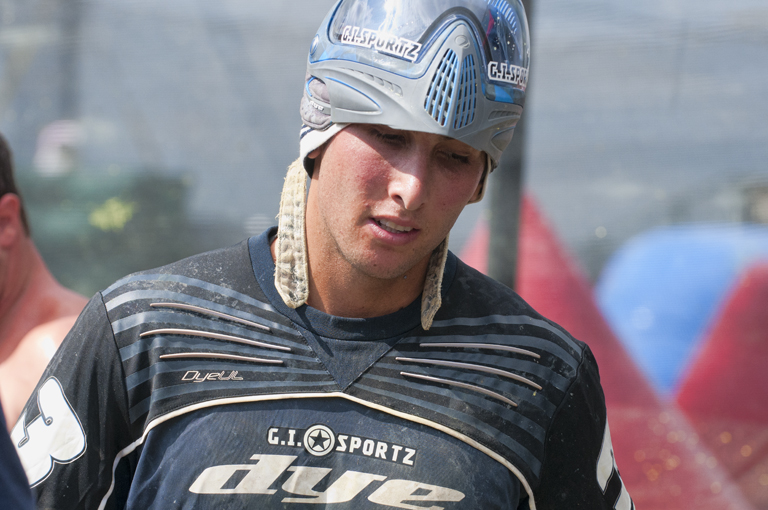 In the first confirmed roster news of the off-season, Alex Goldman has signed on to play with Tampa Bay Damage for the 2013 season. Goldman played for many top teams over the years, spending the majority of the past two seasons with San Diego Dynasty, which included a run during the beginning of the 2011 where Dynasty won multiple tournaments in a row, and a big part of that success came from Goldman's snake play.
Most fans and pro players consider Goldman to be one of the best players of modern era. But after a lackluster run from early to mid season 2012, Goldman decided he needed to make a change and accepted an offer to play for Tampa Bay Damage for the PSP World Cup, an offer which has extended over to next season.
Damage ended up taking 2nd at 'Cup, and they still look to be one of the strongest teams in the league, and there's no reason why they can't get back into the form that saw them win three events in row from late 2011 to early 2012.
Paintball Access caught Goldman before he went off on a South American adventure, to get a few questions answered.

Why Damage over your other options?
Yes, I'm on Damage for the 2013 season. I pretty much knew after the first practice with the team before 'Cup I was going to stay with them if everything worked out, because all the guys on the team are real cool.
Why not Damage? They are a dominant squad that plays for the money every tournament. All the guys on the team have the same mind set about winning. I did have a few other options, and I have nothing against the other teams I could have ended up playing for, but I just felt at home with Damage.
2012 was not your year, talk about the season in your own words.
I don't think I did as bad as you put it, but yes I will agree that it wasn't the greatest. I feel like, for me truthfully, there's a high expectation for my level of play that's hard to live up to all the time.
But I'm competitive, so I love to take on a challenge. Not to try and shy away from how I played individually this year but let's not forgot bottom line is: this is a team sport. Although Dynasty did pick it up at the end of the season it was a rocky beginning this year and, if I'm right, I did finish ranked 15th overall this season. So if that's a bad season for me, it would be interesting to see how I do with the stats/ranking system if I have a good season.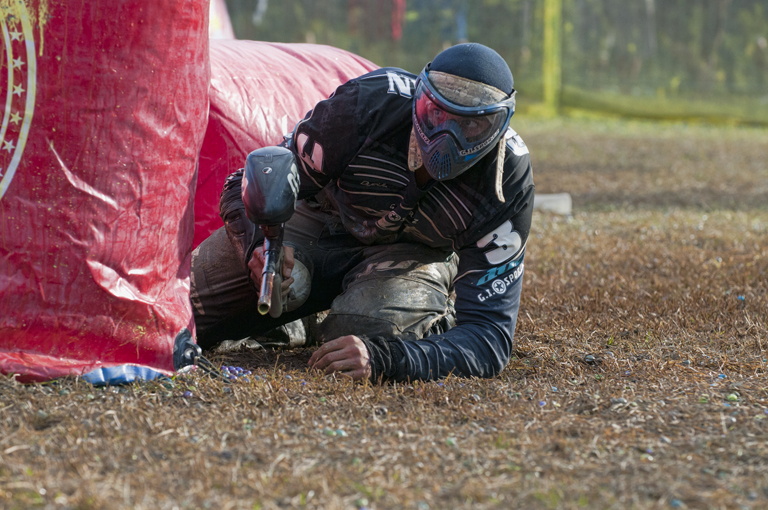 What is going to change with Damage in 2013, are you guys picking up any other new players?
I don't think there will be much of a change, if any at all. I did hear some talk about Bryan Smith coming back, but I'm not 100% on that. Hopefully we don't change a lot because I think we have what we need in order to have a stand-out season.
What is motivating you right now?
I don't know why, but I feel like I'm more motivated than ever right now. I have been playing every weekend since World Cup. I think, mainly, I know I can always get better and improve on everything. I'm still young and I have a high competitive edge that keeps me going and makes me want to keep challenging myself. I hope I can give fans of the game, all of my fans, and Damage's following something worth watching in 2013. I plan on playing out of my mind this year!
Watch Alex Goldman and the rest of the crew from Tampa Bay Damage from World Cup here. Watch all the games on Demand.

Like Paintball Access on Facebook, follow us on Twitter and Instagram! Let all your friends and compatriots know about what we're doing to further the sport!
Get Involved and make a difference; help us spread the paintball gospel!

If you have an interesting paintball story you feel absolutely must be told, contact us at yourstory@paintballaccess.com.
You Might Also Like: