There is no harder paintball test than the professional division of the PSP. The five players who are nominated for Rookie of the Year each deserve praise and recognition for their stellar standout efforts during the 2012 season.
But only one will be awarded the honor, and this is where you come in– you, the fans, will decide who will be the first ever PSP/PBA Rookie of the Year. We will open up the voting next Wednesday, and leading up to that moment will be profiling the nominees.
Each of the 5 players PBA has nominated could make a claim for this distinction but it is up you to decided who made the biggest rookie splash in the PSP pro division in 2012. Each has a different story, but they all made big impacts with their squads and were huge contributors.
Be a part of paintball history.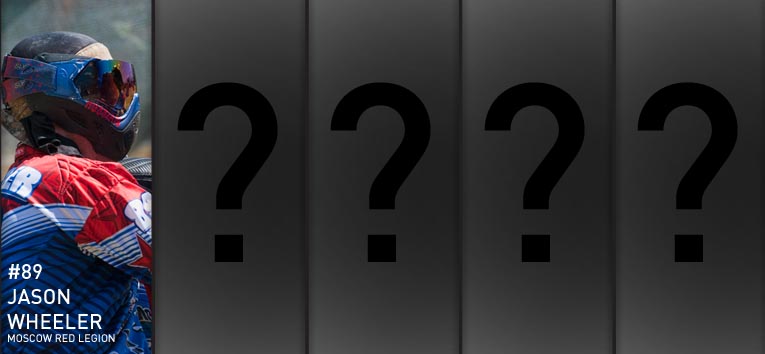 Jason Wheeler
The first Rookie of the Year nominee is Jason Wheeler from Moscow Red Legion, who is the highest ranked player in the group (6th overall). He had a huge, breakout year and is now on everyone's radar, fans and players alike.
The only reason he not a shoo in for the award is because he's been a pro player in Europe for the past few seasons. But this is an award for PSP pro rookies, and this was his first full PSP season, which qualifies him.
Whether or not his time in playing pro in Europe should count against him, and make the other candidates performances carry more weight, is up for discussion and ultimately up to you.
Wheeler is the best European player in the world right now. He came up in the Tiger's organization, then went to play with London Nexus in '08, transitioned to the Ton Ton's from France in 2011, and started on Moscow Red Legion this year.
Wheeler's has the league leading Winfluence, 8.46%, and is ranked high in other categories as well.
Check out the stats for yourself here.
The time Wheeler spent grinding in Europe has paid off dividends in the states, because he is now one of the top ten players in the world. He earned this, with big moves playing on the snake side.
Wheeler is explosive, and has great secondary timing, which let's him drop the hammer on opposing front players, breaking open points.
Watch every Moscow Red Legion game in our Video on Demand section, to see Wheeler at work.
Read his story here to see how he got to where he is today.
Stay tuned for the other four Rookie of the Year candidates coming next week, only on Paintball Access.
You Might Also Like: