How does your presence on the field affect your team's winning percentage? This is what the Winfluence statistic measures, your personal win influence.
Say your team is winning 50% of all their points, yet when you're on the field, the team is winning 75% of the points. So your personal win influence is 25%.
Hence the term, Winfluence.
The players who fill the top three spots in this ranking are all front players: Jason Wheeler, Blake Bearham, and Marcello Margott. But their on-field stories for 2012 are vastly different, even though two of them play on the same team, on different sides on the field. One hails from the Pacific Northwest, one from San Diego and the #1 Winfluence raking player is from London, England.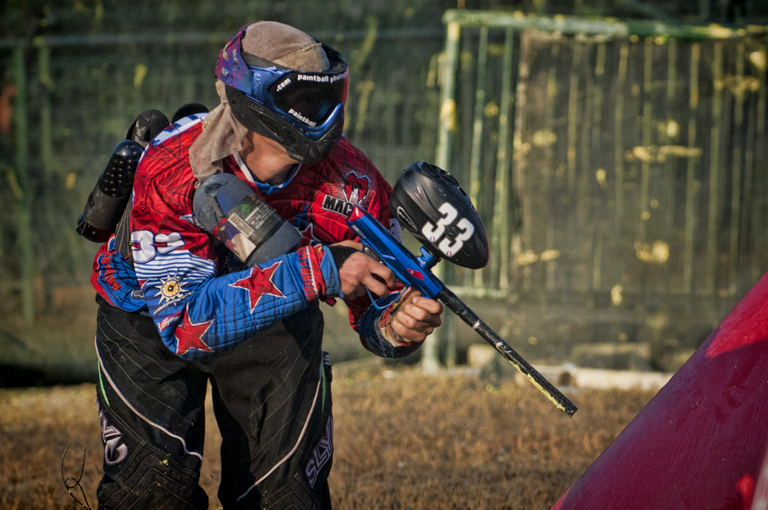 Marcello Margott (ranked 2nd Overall, 3rd Winfluence), from Moscow Red Legion, was the #1 overall stat leader all season long, up until the very end. Through 4 events no one could catch up, until the World Cup, when his teammate Alexandr Berdnikov overtook him to win the first ever PSP Top Gun title.
Red Legion won 54.65% of their points as a team, but Margott's personal winning percentage was 62.14%, giving him a Winfluence of 7.49%. This is not surprising, seeing as how there wasn't a better front player in 2012 and Marcello's skills and hard work became a huge asset to his team. Though he didn't win the Top Gun title, and Moscow didn't win an event all season, he had quite the success story. He blew his knee out for the second time in 2011 and his doctors had told him he might not ever play paintball again. But he overcame the odds, and fought his way back to the top of the game.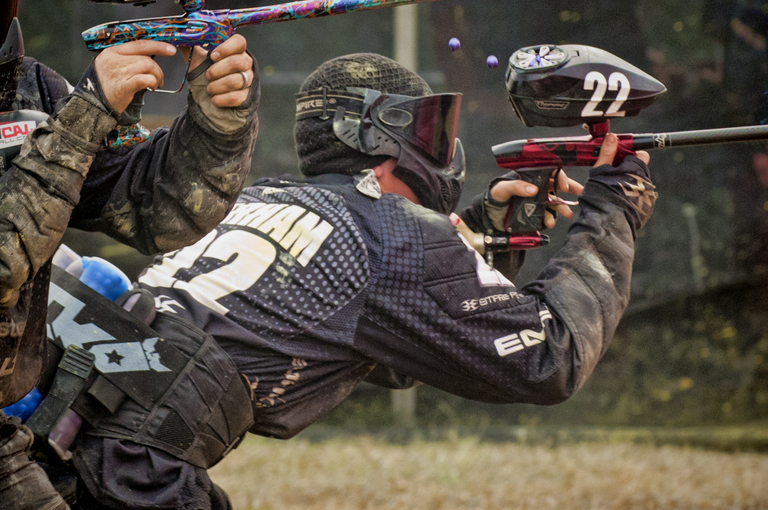 Blake Bearham (30th Overall, 2nd Winfluence) is the top ranked player on Seattle Thunder, who struggled after the first event in Galveston, where they came from behind to knock out a strong San Antonio X-Factor and made it to Sunday's quarterfinals. Thunder only won 27.84% of their points in 2012, but Bearham's personal winning percentage was 35.51% giving him a Winfluence of 7.67%. Bearham is a dynamic front player, but needs more production and consistency from those around him if Seattle is going to win more games in 2013.

Jason Wheeler (6th Overall, 1st Winfluence) is the best European player in the world right now, and is another front-runner for Rookie of the Year. He came up in the Tiger's organization, then went to play with London Nexus in '08, transitioned to the Ton Ton's from France in 2011, and started on Moscow Red Legion this year, his first season in the PSP. Wheeler league leading 8.46% Winfluence should be a inspiration to all the international players who want to play in the biggest and most competitive league in the world, the PSP Professional Division.
The time Wheeler spent grinding in Europe has paid off dividends, because he is now one of the top ten players in the world. He earned this, with big moves playing behind teammate Alex Gaudin. Wheeler is explosive, and has great secondary timing, which let's him drop the hammer on opposing front players, breaking open points.
Since his game is still evolving he could be a frontrunner for the Top Gun title next year.

Like Paintball Access on Facebook, follow us on Twitter and Instagram! Let all your friends and compatriots know about what we're doing to further the sport!
Get Involved and make a difference; help us spread the paintball gospel!

If you have an interesting paintball story you feel absolutely must be told, contact us at yourstory@paintballaccess.com.
You Might Also Like: