There is no other paintball skill more important than actually shooting people. It's the skill all other paintball skills build towards. Timing, the snapshot, the gunfight, field knowledge, situational understanding; everything combines in producing the almighty elimination. The Kill. Anyone who has ever played a game of tournament paintball knows it is innately and basically a sport of controlled chaos, where kills aren't easy to come by; you have to work for each one.
To do this at professional level, for a whole season and do it so well other people talk about you in hushed tones or ecstatic exclamations is incredibly hard because everyone in this league has honed their talent through training, they all want to be the players we're about to talk about. In tournament paintball you keep what you kill; with every team you beat, every player you shoot; you steal their hype.
Every player is trying as hard as they possibly can to metaphorically blow your head off. And no matter how good your skills are, if they don't translate into actually shooting opponents out then what good are you doing your team, really?
Accordingly, no other metric carries the same weight (30%) in the Overall Player Ranking as the G-count (Kill Count). You can't win if you aren't shooting people. The G-Rating isn't just a list of how many confirmed kills a player has, it's about how many kills are they averaging per point.
But before we get to the G-Rating leader we should highlight that in 2012 there were a few players who stood out in the professional ranks with their ability to put opponents back in the pits, whipping off hits.
8 players had over 100 confirmed kills in 2012: Sam Monville (101), Nick Leival (102), Greg Siewers (102), Justin Rabackoff (102), Sergey Solnyshkov (107) Damian Ryan (107), Chad George (119), and Konstantin Fedorov (138).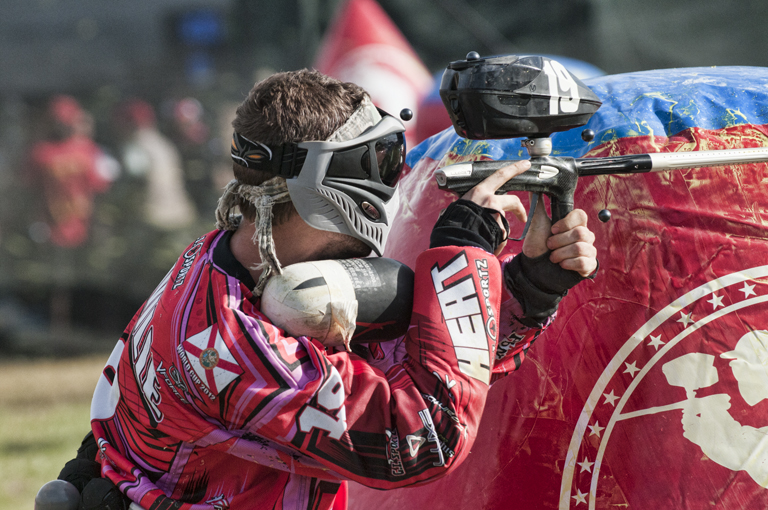 Sam Monville was a great addition and huge impact player for 2012 World Champions Houston Heat. The 2012 PSP season saw Monville starting to look very comfortable and commanding in big games, on the biggest stage in paintball, against the best players in the world. He should be a mainstay of the attack for Heat in years to come if he continues at this level.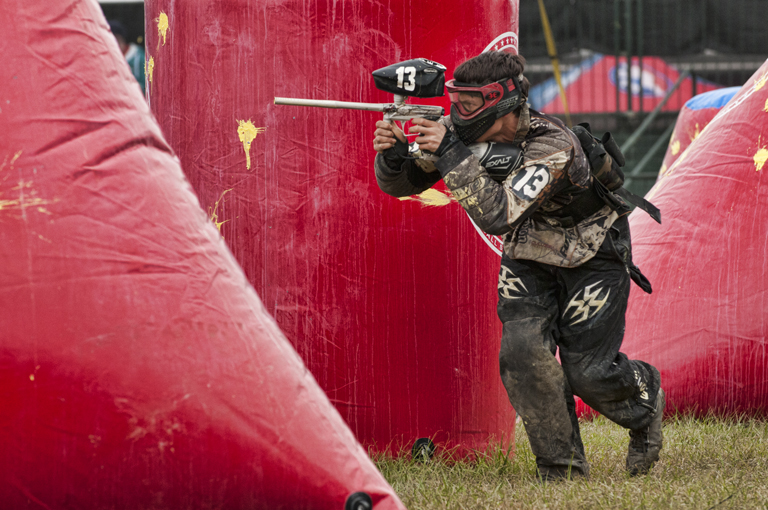 Making a good case for rookie of the year, Nick Leival stepped up his game during Upton 187 Crew's first season. He's is on everyone's radar now, the best player on his team, and could be a future star. His ability to read situations and make bold moves after starting in the backfield is a rare ability, and it would be interesting to see how he would fare as the first to attack, because he is an aggressive beast.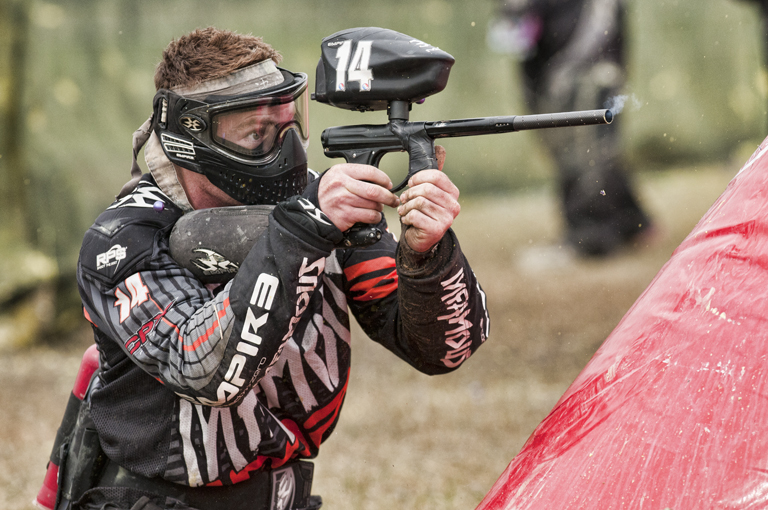 Greg Siewers was a dominating force on the Dorito side this year and a big reason Los Angeles Infamous saw a 1st and 2nd place finish this season. Always touted as a talent, we hadn't seen him step up and shoulder the aggressive burden like he did this season, though his meek World Cup performance should have him hungry for 2013.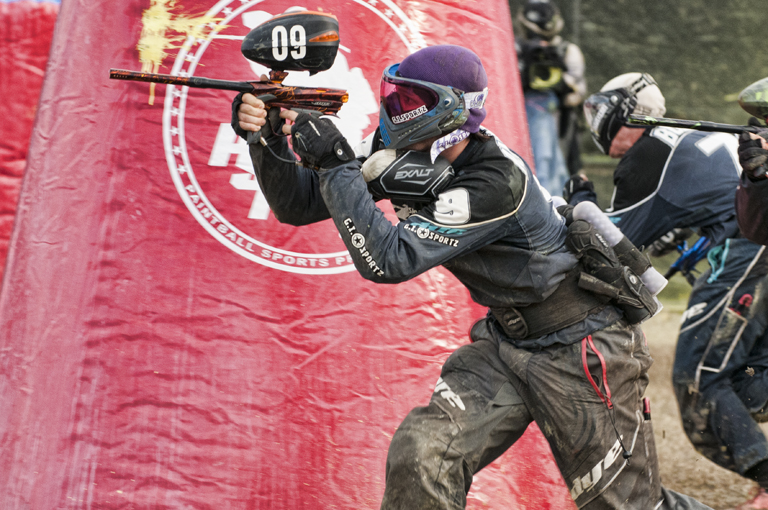 Though Justin Rabackoff didn't have the year he wanted to, as he evolved into a roll player on a stacked Tampa Bay Damage roster, instead of being the constant attacker on the snake side of the field. Even though he didn't find the grove we've seen in years past when he a became a household name, he was still shooting lots of people, he just didn't have the highlight reel performances we were used to seeing out of one of the game's greatest talents.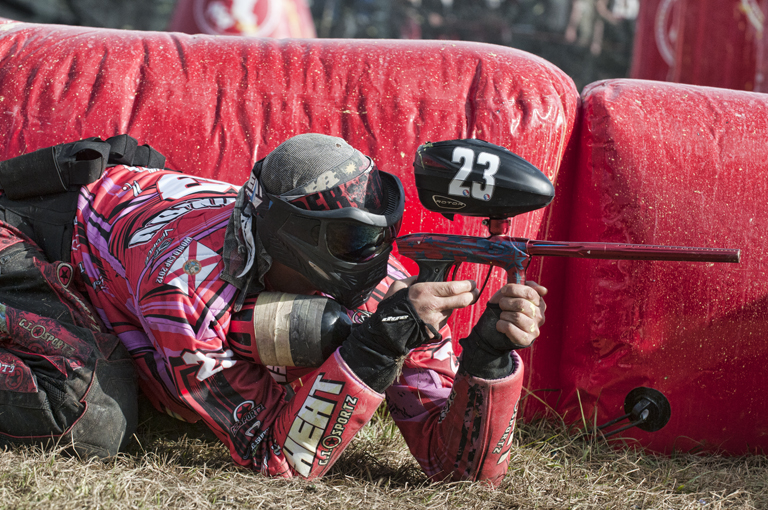 Sergey Solnyshkov from World and Series Champs Houston Heat stole the thunder from his more popular Russian teammates for a good portion of 2012, and for a time during the middle of the year he was Heat's highest ranked player. Guys like Sergey are the reason why Paintball Access and the PSP decided to start keeping stats. The days of unsung heroes has ended. Let everyone remember the name Solnyshkov (even if it's hard to pronounce).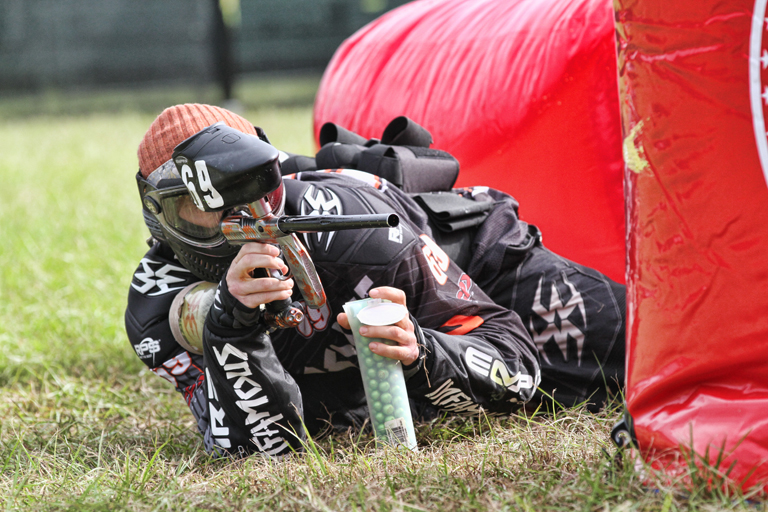 Damien Ryan from Los Angeles Infamous was on fire at this year's World Cup and looks to be getting better and better. He was his team's highest ranked player at 'Cup and has been indispensible as a mid field attacker, breaking open games and playing off the moves of their deep roster. He should be a big factor in 2013.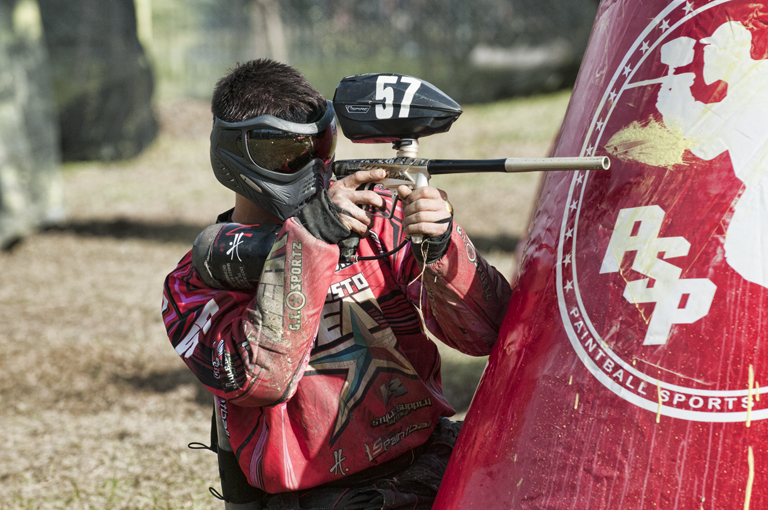 Chad George was an attacking phenom and really set the bar for snake players in 2012, which was not a kind year for the snake position. George always finds a way to get into a position that produces kills and has no fear in talking down opposing snake players who are in his team's way. Chad George is another name that should come up when people talk about the best snake players of the modern era.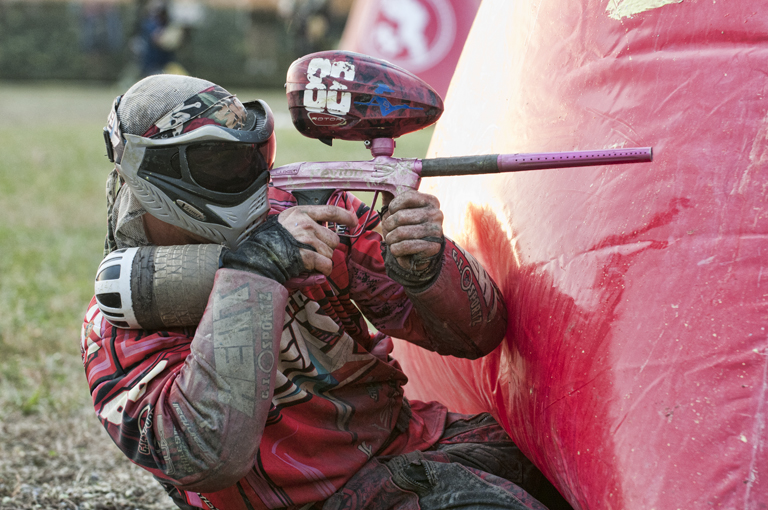 No man got more kills out there this year than Konstantin Fedorov. Always creative and aggressive, Fedorov is still pushing the athletic boundaries of what is possible. He has played in 8 consecutive World Cup finals with three different teams. As one of the most versatile players in the league, he was a workhorse for the dominant Houston Heat all year. It bears mentioning Houston Heat has 4 players over 100 kills for the year. Not surprising they won 3 events and placed 2nd in another.

But, even though he only had 86 confirmed kill this season, the #1 pure killer of the year is Dynasty's Ryan Greenspan, who stands out as the highest ranked player in this statistic because of his astounding 0.75 G-Rating, beating second place Justin Rabackoff by .04. That doesn't seem like much of a lead, but when you look at the top ten in this category, it's a substantial achievement (4 players are tied for 6th with a 0.63) As mentioned above, the G-Rating isn't just a list of how many confirmed kills a player has, it's all about how many kills are they averaging per point.
Before we started the 2012 PSP season paintball fans had no idea what the real benchmarks were for greatness in our sport. Some onlookers might think that less than one kill per point isn't that high. But after counting the kills this year Ryan Greenspan's performance stands as the measure all other players will be looking to beat as paintball moves forward as a sport.
Though Dynasty did not have a great season they ended up going a respectable 3-1 in the prelims, but not making it on to Sunday's Competition, at the World Cup. Dynasty, as a team, did not play up to their normally high standard in 2012, a few of their players had good years. Greenspan is at the top of that list, with his competitive nature, will to win, outstanding timing and gunfighting ability giving him the advantage over the rest of the league in producing kill for his team. At 30, Greenspan is still one of the best of the best.

Like Paintball Access on Facebook, follow us on Twitter and Instagram! Let all your friends and compatriots know about what we're doing to further the sport!
Get Involved and make a difference; help us spread the paintball gospel!

If you have an interesting paintball story you feel absolutely must be told, contact us at yourstory@paintballaccess.com.
You Might Also Like: