This week on PBA we have interviews with the Rookie of the Year candidates. Axel Gaudin was Moscow Red Legion's main attacker in the snake. Check out his interview below. Read his profile here. And check out his stats here.
Remember to vote!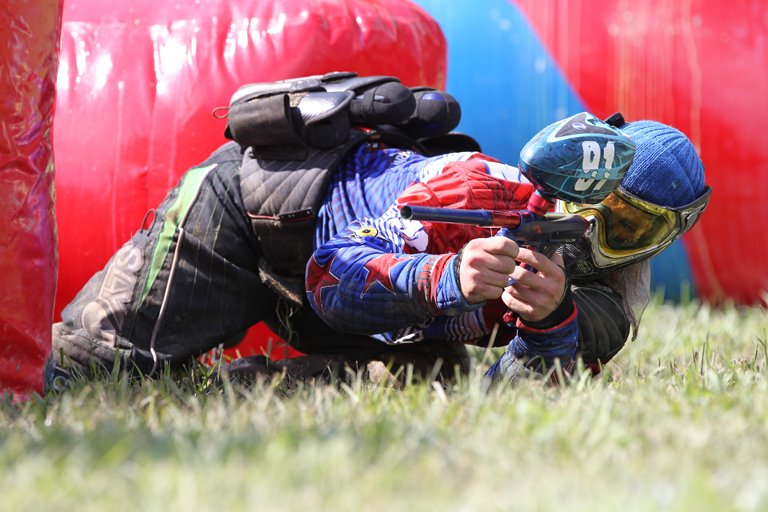 Tell me a little about your road getting here. How did you get to this stage of your career?
I started playing paintball at 12 and started competition the next year at 13. I won my first 3 vs. 3 French Cup in 2008 and then I went Pro at age 15 with Vision in the Millennium series (Europe's biggest league).
We weren't able to maintain Vision as a Pro team, and we were relegated to SPL (next tier down from pro) at the end of the '08 season. During the off-season, I joined Ton Tons after being asked by them and Joy Division to jump on their teams.
It's now my third year with Ton Tons; I still play with them in Europe. They've taught me a lot on and off the field. In Vienne, Coach Max from Moscow Red Legion asked me to join the team for the 2012 season. I'm so honored and happy he chose me.
How did you feel about your first year playing in the PSP pro division, about playing big league paintball?
I think I had kind of a good year, but I could've avoided many of the mistakes I made; I have a lot more to show. This first year was hard because it's a different kind of game, Race-to-7, 20 minutes, longer field. Everything is different than what I knew before coming here to the PSP, and it's definitely the highest level of paintball in the whole world.
What was your best on-field moment in 2012?
I have multiple good memories for this year. My first point played with Red Legion, with Jason (Wheeler) by my side, is one of the best moments in my whole paintball career, because I was so happy to be on this special team, playing in this special league.
It really is the stuff of dreams.
I also loved the London tournament win with the Tontons in the Millennium Series, which is my first professional win. I will remember the two second places we took with RL, which wasn't bad for our first season together, but I'm sorry we didn't get a 1st place, especially when the games where so close.
How would you say you played this year? What was your best move or best game in this year?
I think I played ok, but not as good as I can. I made a lot of stupid mistakes, which cost me, and I can delete these out of my game. I think one of my best games this year was against Damage, in which we won the long points and I managed to be in the 50 snake every time before my opponents got there.
We played strong and won a great 3 on 5, along side Jason and Marcello (Margott). It's the kind of tough game where you fight every inch for the win, and when you get that win, it's just the best feeling ever.
Describe your playing style?
I like to play outside my bunker, and just dominate my opponents in order to bump up, and take the key positions. I like to put my opponent in a situation where he is forced to fill late, and has to make quick moves to equalize my position. I love playing the tape on the snake, and take everything the opponent gives me to move forward.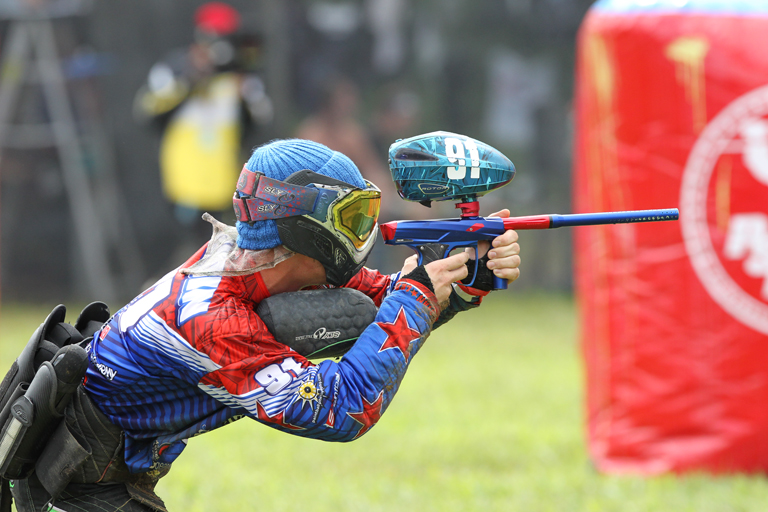 What are your weakness and your strengths as player?
I play with too much emotion, sometimes I let my feelings talk and it's not a good thing. I hate to lose, so every mistake I commit makes me crazy. It something I struggle with. I have to calm down between points, and stop making mistakes that cost the team.
How do you feel about being named a candidate for "Rookie of the Year"?
I'm really happy and honored to being named a candidate for the Rookie of the Year award, I didn't expect it this at the start of the season. This has just made me want to work harder and harder.
Red Legion already picked me up from nowhere, gave me a chance to come here. I wasn't expecting that results after a rebuild year. I didn't show the best Axel this year, and hope to be able to show off my skills next year with the squad.
What is 2013 looking like for you?
The off-season is long, but I don't think there will be too much change. I'm so thankful to Red Legion for teaching me everyday. The guys who play around me on Red Legion just constantly impress me with their level of play; we have some of the best players in the world.
They gave me a chance to come here and I'm thankful and loyal to them for that. I'm looking forward to playing all the teams I lost against this year. 2013 will be full of work, competition and work again. I can't wait to start that work, so I'll be ready for competition.
Anything additional you want to say?
First of all, I would like to say thanks to all the support from fans in countries all over the world, I will work on myself to try to satisfy you guys.
I started my online clinic Project K platform a month ago, which is a powerful tool to improve your skills and your understanding of the game. Join me to start working efficiently on www.axel-gaudin.leprojetk.com

Like Paintball Access on Facebook, follow us on Twitter and Instagram! Let all your friends and compatriots know about what we're doing to further the sport!
Get Involved and make a difference; help us spread the paintball gospel!

If you have an interesting paintball story you feel absolutely must be told, contact us at yourstory@paintballaccess.com.
You Might Also Like: