One of paintball's most visible and charismatic personalities, Greg Hastings has quite an interesting life story. He has spent the past ten years developing his video game franchise, and is poised to come out with a new game. But he needs your help to do it– Kickstarter, which is an amazing crowd funding website, has all the details about his newest project. Greg sits down with Paintball Access' Matty Marshall to talk about his new venture and his life in the game.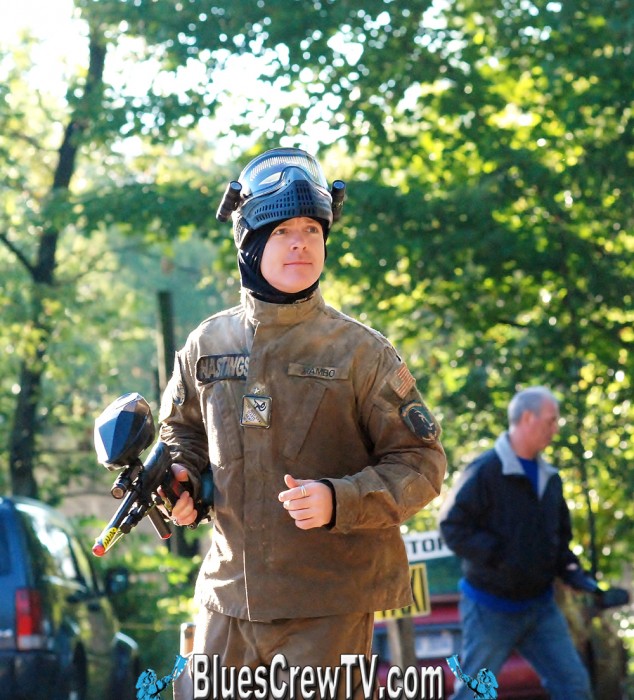 So, it looks like you're coming out with a new video game, which is awesome because your games have influenced so many paintballers over the years.
Yes, Mr. Marshall, I am. We are currently putting the final touches on our iPhone, iPad, iPad Mini, iPod Touch, top Android based devices, and the all new OUYA home console. Greg Hastings Paintball Fields of Battle is looking and playing great on these devices.

How many games have you put our so far?
We have put out at least one major release each year for the last 9 years. We started on the original Xbox and we were actually fortunate enough to make it into the TOP 5 on Xbox LIVE, which is insane to think about. We hope to continue to represent our sport in the gaming world forever!!! It is my honor and how I can give back to the sport that has brought me so much excitement fulfillment!

Tell me about the concept, theme or story line of this game?
Battle through the iconic real fields of the world, like Skirmish, Pev's, Hell Survivors, EMR and more. Use CCM Pump Guns, Use the Tippmann Pistol, Use the Empire AXE, or any of the hundreds of real branded gear. We focused on better graphics, better AI, and ultra controls to squeeze out the best paintball experience on hand held devices. You will be able to battle players from around the world for top score in a variety of game modes, like Super Pumper, Pistol Champ, and TOP SNIPER. Yeah, loads of speed ball modes, that emulate the real leagues too.
Any new features and/or types of game play?
Putting a game on a hand held device is an all-new concept these days. Thanks to the incredible tech advances in just the last few years, phones and other similar devices are more than capable of running and showing off high resolution gaming. This next round of games will actually run faster and look better than all my previous games. Playing it on the iPhone 5 will blow your mind. Tap/swipe screen, accelerometers, GYRO, and FUN paintball action are the name of THIS game.
You have quite the interesting life story that I think your fans might dig, tell me a little about where you came from.
WOW, people care about what I did or where I came from? I'm just a paintballer who had an idea and followed through with that idea. I learned how to never quit in the US NAVY. Now, if I start something, I always work hard to finish, whether a project is successful or a failure. So if your readers really wanna know, here is the breakdown.
I grew up in Stratford NJ. I was into every sport I could play. It was my status and my way of getting accepted. I was never picked last for dodge-ball! I had to learn how to fight, cause I was always the shortest AND have red hair. Can you say…TARGET!!! I was the youngest wrestler ever in my grade school. Later, when I got into High School I became interested in dancing. Street dancing. It was the greatest experience of my life and would go back to 1987 for a few months if I could. I became a popper. I still pop and love all the new styles out today. Wish I could keep up, but its still fun.
For work, I was a Navy Diver and a SONAR supervisor on the USS Gato SSN 615. I am a Gulf war vet (the first one) and very proud to have put my time in for my country. When I got out of the Navy, I became a private investigator for a Philadelphia based firm. This is the job that allowed me to become a pro paintballer. I chose my cases and made good money. I was able to have weekends off and travel with my team. It was a great experience.
I was able to really secure my paintball future by inventing the Comfort Pack and actually getting into the paintball industry. That pack design established me as a designer, but I had to earn my playing reputation too. I focused on any way I could play and travel and still earn a living. I just focused and never quit. I had to be as clever as I could in order to live this paintball dream. Still fighting that fight today, as a matter of fact! That's the quickie version, Matty. We'll save a little for another interview some day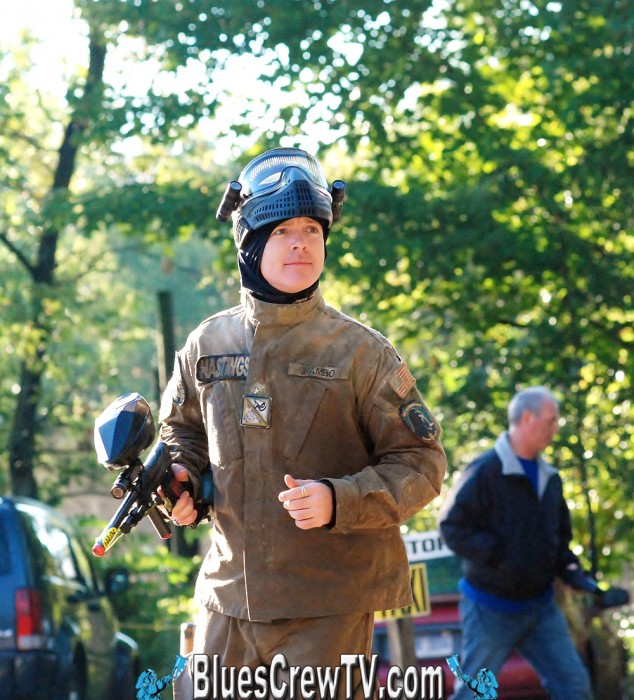 How stoked are you to be making paintball games and playing paintball for a living?
I don't normally say "stoked". That is a skater term. I'm a 'baller. No offence buddy!
I am excited to be still playing. Over the last few years, I've been back in the woods where I started. I realized that this is where my heart is and where I have been able to serve and promote all of my initiatives better. I still would like to come play some competitive ball, but I just have no time to commit to team practices. I will never try and show up and get playing time because of my name. I would only play if I could commit to the practice and have my mind fully committed to a team's success. Making games and promoting my video cameras has just taken over all my time for now.
Check back tomorrow for Part 2 of Greg Hastings' interview as he talks more about his Kickstarter campaign.
You Might Also Like: