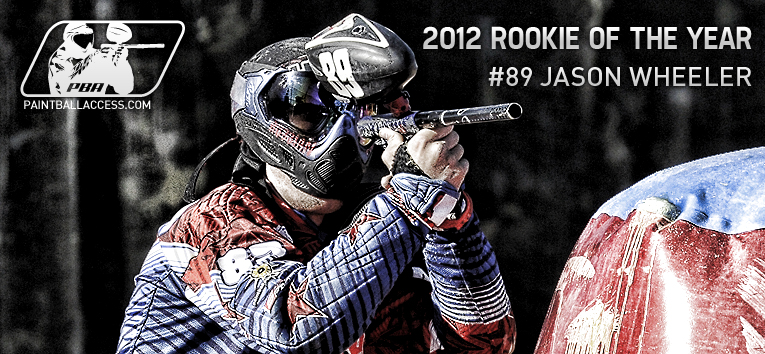 Paintball Access is proud to announce our very first PSP Rookie of the Year.
The winner for 2012 is Moscow Red Legion's Jason Wheeler, who narrowly defeated Houston Heat's John Woodley in the online vote.
With his aggression, versatility, and consistency playing on the snake side in his PSP rookie season, Wheeler proved he's a force to be reckoned with in the professional division of the PSP. He broke the top ten in the Overall player ranking, finishing 6th, a monumental achievement for a first year player.
Wheeler had this to say about the award, "I'm honored and thankful that people support me throughout the paintball community in all areas of the world. I'd also like to thank my team Moscow Red Legion, the coaches and players. I will do my best to continue as I am and appreciate everyone's support.
Congratulations to 2012 PBA Rookie of the year, Jason Wheeler, we can't wait to see what he'll be bringing to the field in 2013!
Check out his story here, and his interview before the award was announced here.

Make sure to like Paintball Access on Facebook, and follow us on Instagram and Twitter. Let all your friends and compatriots know about what we're doing to further the sport!
Get involved and make a difference; help us spread the paintball gospel!
If you have a paintball story you feel absolutely must be told, let's us know at yourstory@paintballaccess.com.
You Might Also Like: