Paintball Access' Matty Marshall sits down with new Los Angeles Ironmen Marcello Margott to discuss his new team, his struggle to get back to the top after his second knee injury in 2011, and how he thinks his team will fare in 2013.
This is Part 2 of his interview. Read Part 1 here.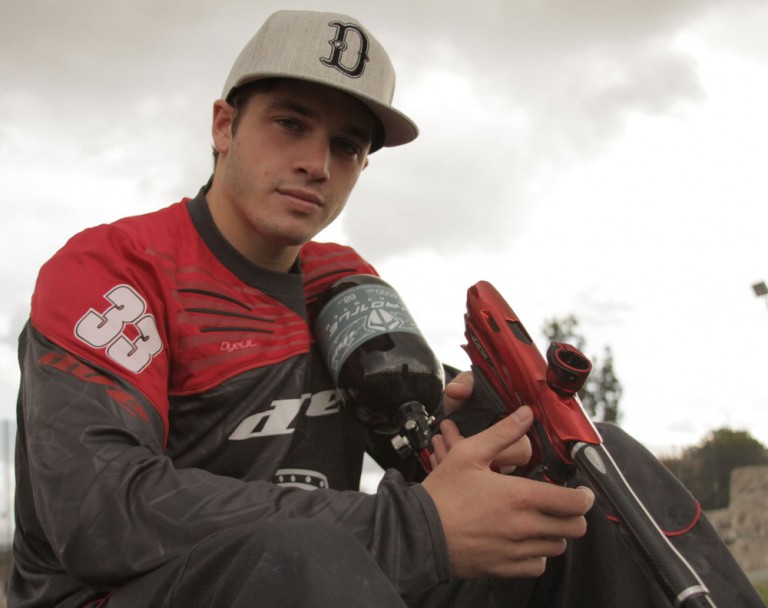 So, you worked incredibly hard on your knee to get it back to a high level, which you did. You were a prototypically great teammate on the Russians and you approached the game as professionally as you possibly could.
So, in a lot of ways, it was almost like a blessing in disguise for you to have that injury, because it really focused you so much that you became the best player in the entire world pretty much for the entire season.
It put you in the position you're in now where you can come back to the Ironman, the team on which you launched your career, and now come in as a leader, as a role model, as somebody that can really be that franchise player, which is awesome, because rarely does this happen.
You could have easily gone that other way, but instead you refocused, redoubled your efforts, focused on what you really wanted out of life and in your paintball career and went out and got that, which is a good thing, that's really hard, that's not easy to do.
Absolutely, I agree, I thank you for that, Matty. But it's just what I love, it's what I've always loved. I've been a diehard paintball fan, still am, always will be and I don't think there's any part of me that is going to lose any love for the sport and the game and everything that it's done for me. Just from growing up, it's helped me grow up a lot and like you said, I know for a fact, yeah, I was a tough teammate to deal with.
I am extremely competitive and I would let that get the best of me. I think it was definitely a mix between my knee injury, you know, sitting back watching the World Cup '11 from my house, literally laying in bed, I couldn't even walk on my legs. I just had surgery and I was sitting there with my knee up in a brace all wrapped up with an ice machine on it and I was just watching 'Cup on my laptop my team play in the World Cup, the biggest tournament of the year, the tournament that all season long I felt like I was training for.
It was such an important event to me and I was just sitting back watching it from my computer. I think that, at that moment right there, and a mix of me going through the process of growing as a person, I was 21 years old at the time, all of that tied in is really what's brought me in to where I'm at now.
I have would say that I've matured, I feel I've matured because I look back on some of the stuff I would get upset over, and it's all irrelevant now. There are better ways to handle certain situations. It's all part of growing—everybody goes through it.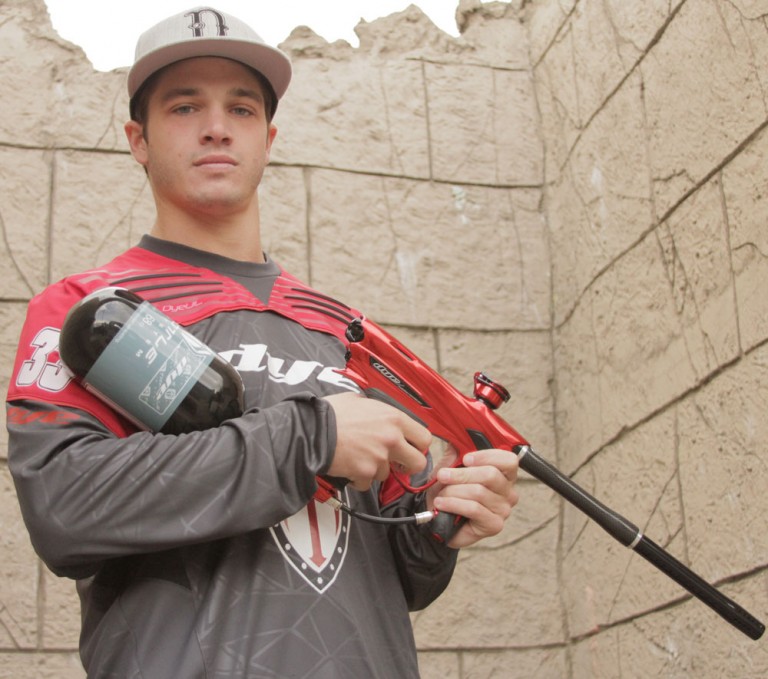 Absolutely. It's just tough when you are in a situation like you're in, where a lot of growing comes within that team environment and you do have to look back on that. But that's part of it, that's part of the career of a professional paintball player, if you start at the young level.
Now, not everyone gets the chance to do that, or has the ability to do that, but you've been doing this for a long period of time and you're still really young. It's good, as somebody who's seen you come full circle, first as the young kid everyone wanted on their team, to being the young kid who knows he's talented and is hard to work with, then to being the young guy who says, "I truly understand what my possibilities are and I am going to work as hard as I physically can and also mentally fine tune things so I can be the most potent paintball player possible. To see that all now come into fruition for you is really rad, because it could've very easily spun off in the opposite direction.

So now you are on the Ironman, and things are looking very bright for 2013 and the team. Give me your perception of what you think the year is going to be like for you guys.
Well, I think it's going to be great. I'm excited, there's a lot of young talent on the team. There's a lot kids on the team who are eager to learn, they are sponges for information. They already have so much raw talent and 2013 I absolutely expect to see us on the podium.
I would like to see a couple wins; I think the team is very capable of that. The Ironman did very well this past season. It was a lot of the guys' rookie years, so it was very impressive to have a relatively successful season.
2013, I expect to see everyone going all in with this team, just blood, sweat, and tears every single weekend. With Mike Hinman as the coach, and anyone who knows Mike Hinman knows he likes to grind. Anytime there's an off weekend, people are going to be out there when other teams aren't.
To have that kind of confidence in your guys, knowing they truly want to be there because they want to be the best they can be, not just going through the motions—these guys really want to win. They just have such a good attitude towards it and I expect to see great things from all of them.
Well, it definitely looks like the Ironmen are very serious about putting together another championship team because for the management of the team to go out and cherry pick you from the Russians, with you being in the part of your career where you can really can be a leader and a solider at the same time, and for them to bring Mike Hinman in, who is one of the hardest of the hardcore of all the paintball coaches that exist. You guys also picked up Corey Bornstein, and even with Ryan Martin leaving it looks like the Ironmen are dead set on not being a mid-level boss anymore.
Mid-level boss? Absolutely not. Our goal for 2013 is to make teams scared of us. We want to be the team that just brings it to people. Every single time you have to play the Ironman, I want people to be scared. I want them to think twice and say, "Hey, we have to do our all of our homework. Everyone is going to have to bring their A game to beat this team because they have been playing phenomenal all season, and if you look away, one of them is going to make a move against you." All season long I just want the guys to be all in, be 100 percent, all about the Ironman and moving forward to win a championship- that's the goal.
Do you think it's realistic that you guys could win a championship in this next year? Do you think that you guys can fill up a team that's going to match up against Houston Heat, Tampa Bay Damage?
Absolutely I do. There is no doubt in my mind.
Tuned in to PBA tomorrow for the last part of Marcello's first interview since he left the Russian Legion.
Make sure to like Paintball Access on Facebook, and follow us on Instagram and Twitter. Let all your friends and compatriots know about what we're doing to further the sport!
Get involved and make a difference; help us spread the paintball gospel!
If you have a paintball story you feel absolutely must be told, let's us know at yourstory@paintballaccess.com
You Might Also Like: