Paintball Access' Matty Marshall sits down with new Los Angeles Ironmen Marcello Margott to discuss his new team, his struggle to get back to the top after his second knee injury in 2011, and how he thinks his team will fare in 2013.
This is Part 3 of his interview. Read Part 1 here, and Part 2 here.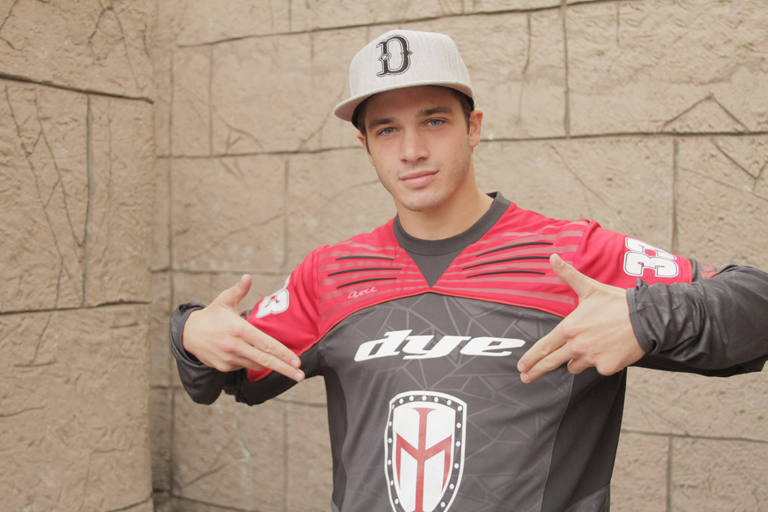 So, the big knock against the Ironman this year was their inability to get past the early rounds on Sunday. It's a great team, amazing young talent, and what they've done with the young talent they've brought up was exceptional, as they made Sunday every single event. But consistently they were underperforming on Sunday , getting knocked out of the quarters, knocked out of the semi's, getting beat by those higher ranked, upper echelon teams.
What do you think is going to be the change, what's the difference? I mean, obviously you're going to be on the team, and you guys are picking up Corey Bornstein, who's a good player, but you lose Ryan Martin, and who knows who's going to be your snake 1 player, there're a lot of "ifs" there. What would you say to those critics who aren't sold on the team's chances?
You know, usually you have to learn how to lose before you can learn how to win. I think it was a lot of those kids first year in the pro ranks. Like I said, it's about getting adjusted, getting experience under their belt. They now have a full season under their belt, they know what it's like to make it to the semi-final round and lose that round.
So next time that we get there, it's not going to be, "Wow, we haven't been in the semi-finals!" These kids are trained now, they've been through a full pro season. I've personally been there in tons of finals matches, and I'm hoping I can bring my experience and give these guys some confidence.
Because of the talent these guys have, they should walk around with confidence. And understand that any day, if we're playing on the same page and everyone goes out there, thinking and truly believing in each other then we are not going to have a problem. That's really what it's going to come down to—us coming together as a team to prepare for these events. Everyone having confidence in each other.
Yeah, the team is definitely scary for 2013 and into the future because it's interesting to see the Ironmen making bold roster moves again, trying to build a championship squad.
That's why I said, "We are in, We are all in this year, and for years to come." We are going for it, coming for that championship. That's the goal and that's what all these guys are so hungry for. This is exactly what they want.
They're a great group of guys and when you have that, guys that are so dedicated to really reaching that next goal and really pushing themselves during the week, and on the weekends when you don't have practice.
They want to be out on the fields doing drills. That's the way you build championship teams, that right there. When nobody is looking and you're putting in that work in the off-season and in the weekends when you don't have practice and you're doing drills. That's exactly how you become the # 1 team.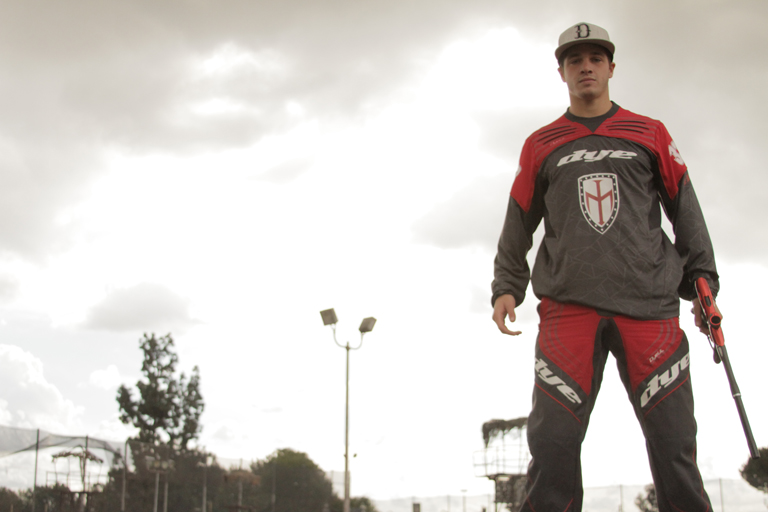 Looking at this upcoming season, who are the players or the teams you really want to play? Who are the guys that you think are going to bring it next year? Who do you see yourself in the finals with? Who do you want to see at the other end of that starting gate when the horn is about to blow?
It will be interesting; it's all going to depend on what teams bring it. Last season Houston Heat was the best team by far. They won 3 out of the 5 events, it's remarkable. But we will see what happens the first of the year.
I'm not really looking forward to, I wouldn't say "not looking forward", but I'm not thinking about who I want to play in the finals. I just want to have our team in the finals and have us play our game. And I want teams to be thinking I don't want to play the ironmen in the finals. That's what I'm thinking about.
So honestly Matty, I don't really care who steps up against us. I am sure the season will create some rivalries with certain teams like they always do. There will be stuff like that throughout the year as of right now there is no team that I would particularly that I would care to see.

Well, best of luck man. As a former Ironman myself, I expect excellence. Don't let me down (laughs).
Well that's definitely the plan (laughs). I think we have what it takes.
I can't wait to see you guys at the first event. I think it's going to be the best Ironmen we've seen in years.

Make sure to like Paintball Access on Facebook, and follow us on Instagram and Twitter. Let all your friends and compatriots know about what we're doing to further the sport!
Get involved and make a difference; help us spread the paintball gospel!
If you have a paintball story you feel absolutely must be told, let's us know at yourstory@paintballaccess.com
You Might Also Like: