Dynasty had a tough year finishing 7th overall, struggling more than they have in recent memory, but Ryan Greenspan was a standout performer for them in 2012, as always. Greenspan played consistent all year long, put up solid numbers and was ranked 11th in the Overall Player Ranking.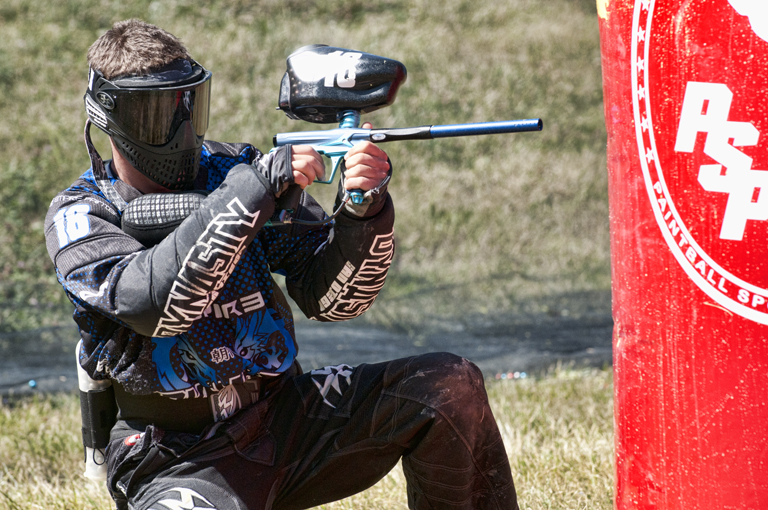 Congrats on being voted in as the MVP of your team, how would you personally rate your performance this year?
I think I did well, I surely didn't think I was the best player on my team. But, at the end of the day, the team didn't do as well as we usually do. So my performance really doesn't matter as much if we can't win as a team.
What was your favorite on-field moment of 2012?
This would be a much easier question to answer if we had actually won an event. I think that our performance against Heat at World Cup was one of our best team moments. We played an incredibly long drawn out point and I think I played a big part in keeping the team holding strong. I played more of an anchor position in that whole match, which isn't as exciting but it is a very crucial part of the game.
What was your best move or game this season?
It is hard to say, I had a pretty good match against Vicious at one of the events and almost won a 4 on 1. I ended up getting it down to a one on one and we both shot each other and his paint broke and mine bounced… Either that or I just shot into the dirt around him, I had my eyes closed in a slight panic so who knows what I did? (laughs)
How does 2013 look for your team? Any news?
The team is looking good! We are in talks with some players from around the area. We need to fill our roster completely, we only went into WC with nine guys and we could use some more attackers, so we'll see what happens in the off-season. It's getting tougher and tougher out there with the economy turning around, more teams have more money to spend on players, so it is difficult to compete with shallow pockets.

Where there any things you struggled with this year, do you feel you've peaked as a player?
I sure hope I haven't peaked as a player! I know there are a lot of skill sets I could improve on. I was told at the beginning of the year that my best days were behind me, and that I had already peaked as a player. That is kinda funny. But all in all, no one is a complete and ultimate player so we all have things we can work on. I'm gonna work on getting some knee braces and possibly some sort of bionic surgery to keep my body from falling apart. Alex is already suffering from a serious case of "snake back" and I can't afford to have that happen to me.
What advice do you have for players who want to be in your position one day?
I always like to tell everyone to try their best, to have fun out there. As soon as you aren't having fun then it gets really old really quick. I have managed to keep my head up through the wins and especially losses. In the end, we are playing a game and although no one likes to lose, it will happen. No one is making huge money out of this, even the guys who are doing to full-time, but it beats working a 9-5 in a cubical somewhere, and I try to keep that in mind when things get tough. So I always try to remember that win lose or draw, I am doing this with some of my best friends.

Make sure to like Paintball Access on Facebook, and follow us on Instagram and Twitter. Let all your friends and compatriots know about what we're doing to further the sport!
Get involved and make a difference; help us spread the paintball gospel!
If you have a paintball story you feel absolutely must be told, let's us know at yourstory@paintballaccess.com.
You Might Also Like: