The People's Choice MVP award voting continues! The top 3 players from each team, based on the 2012 statistics, are nominated; vote for who you believe is the Team MVP.
The team MVPs will then be pitted against each other in a final vote to see will be the first People's Choice PBA MVP.
Houston Heat

[poll id="8″]
Konstantin Fedorov —Ranked 8th Overall
One of the players who's defined what it means to be a productive front player for the better part of 8 years.
Sergey Solnyshkov — Ranked 10th Overall
A rising star, indispensable to Heat during their championship season.

Chad George —Ranked 27th Overall
The rock on the snake side for Heat, always consistently attacking.
Tampa Bay Damage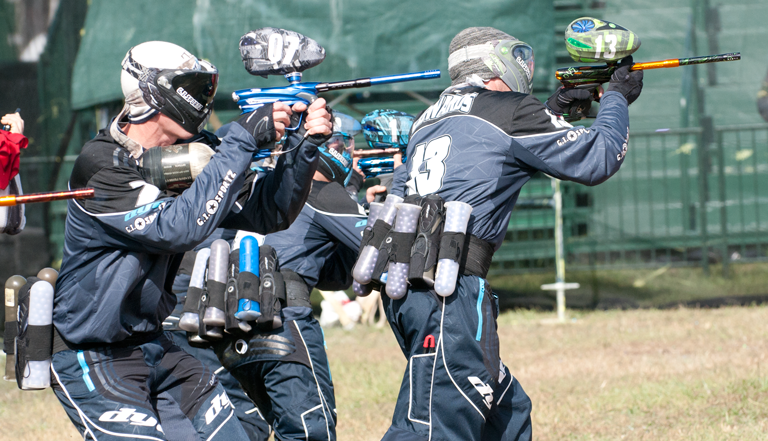 [poll id="10″]
Dan Holiday —Ranked 3rd Overall
Experienced front player who can play on both sides of the field; creative and relentless in his attack.
Jason Edwards —Ranked 4th Overall
The quintessential back player, a dominant gunfighter and very mobile.
Timmy Propst —Ranked 14th Overall
A smart, experienced, and fearless front player on the snake side.

Make sure to like Paintball Access on Facebook, and follow us on Instagram and Twitter. Let all your friends and compatriots know about what we're doing to further the sport!
Get involved and make a difference; help us spread the paintball gospel!
If you have a paintball story you feel absolutely must be told, let's us know at yourstory@paintballaccess.com.
You Might Also Like: