After World Cup ended, I drug myself to the Orlando airport on Monday, weary as all hell, to catch my flight home. I sat watching the TV screens, thankful I was heading west as I listened to the TV talking heads tell me about how terrible the storm was heading towards the East Coast.
Hurricane Sandy had barely just grazed us in Florida, and that slight grazing had winds strong enough to make things touch and go for a while with our webcast.
Right before I jumped on the plane, I called up my long time good friend, ex-teammate, and NYC firefighter Pete "Mr. U" Utschig to wish him well in the coming madness.
I didn't hear from him for over a week, and when I did, he didn't have a fun story to tell. He told me about triage (in my opinion, one of the worst words in the English language) and biblical floods, about the things you're going to read about below.
Even though we've seen it on the news and the storm was over a month ago, the rebuild is really just starting, and we really need your help. Yes, you, the person reading this right now.
The devastation of the storm has been compared to Katrina, and it will take billions and billions of dollars to get the Northeast rebuilt. Many paintball players were affected by this disaster and they need help now.
Please read Mr. U's interview below and help out in any way you can.
-Matty Marshall-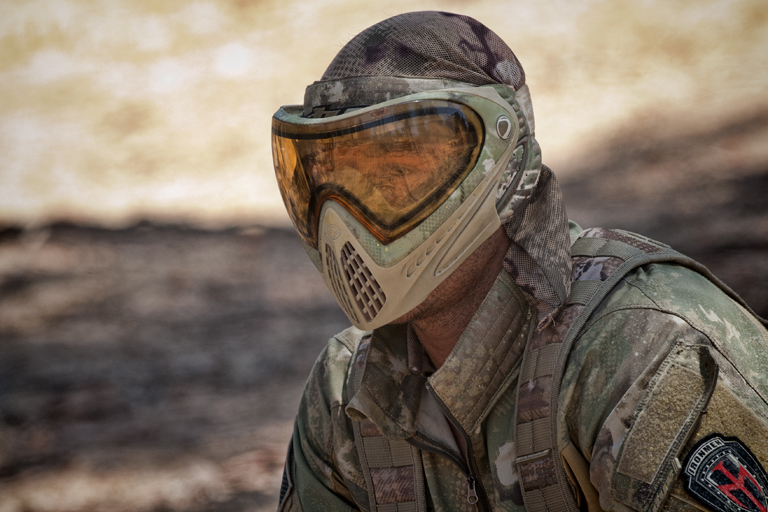 Talk to me about your experience as a NYFD firefighter working during Hurricane Sandy. How bad was it during the storm? Even though they've probably seen it on TV, I think a lot of people don't understand how bad it was on the East Coast and how much damage was done.
As a firefighter in NYC you go into work not really knowing what to expect. We are an insurance policy for the people of New York. If something goes wrong we are there to help. We all knew the night of the hurricane we were going to be busy, but I don't think we really knew how bad the after-effects were until we saw it first hand the next day.
The devastation was unimaginable. Entire communities had been completely flooded out. People were missing and some presumed drowned in there own houses. The houses that were still standing had no power and had to be pumped and drained.
There was no heat, no power, no lights, and the chill of a winter night quickly approaching. All we could do was try and comfort people, imagine trying to tell an 80-year-old woman who has no one to help her, to try and cover up with a extra blanket because there would be no heat anytime in the near future. And this is November in NY, which means bone-chilling nights.
Some town blocks were completely burned down and others were blanketed by what liked like snowstorm, except it was a foot of sand. The clock was ticking people needed to clear out their houses before mold started to grow, and that happens almost immediately.
Within days the streets looked like a war zone. People's lives were in huge garbage piles outside, entire communities were ruined. All everyone had was each other.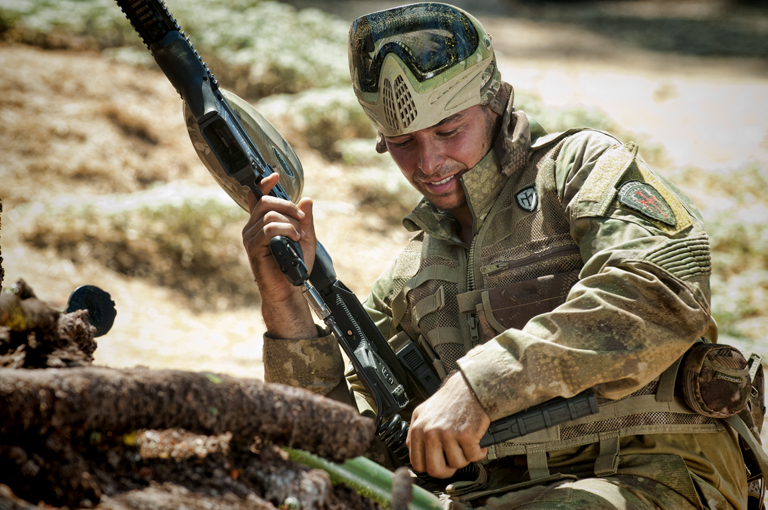 Who was affected that you personally know? Any paintball players?
I was very lucky that my family was safe throughout the storm. But a lot of the guys I work with had their houses destroyed. The first Pro paintball team I played with was mainly made up of Long Island residents, one of the hardest hit areas. Guys who introduced me to this sport, which has created such happiness in my life, had their worlds turned upside down.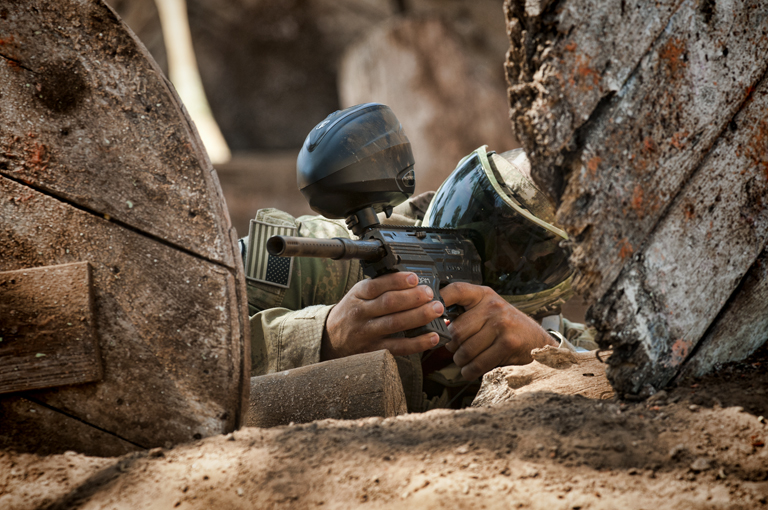 So there's a Hurricane Sandy paintball charity game and relief effort going on, can you give me the specifics of what's going down? Who are the people involved?
Nicky Cuba and I, in conjunction with Empire Paintball and DYE, Precision have partnered up to do an Operation Sandy Relief Day to help all of those in need.
On December 15th and 16th, we are asking the paintball community all over the US to rally together and show their support for everyone effected by this tragedy, everyone always says they want to help, or wants to donate, well here's your chance.
Everyone who knows me, knows I'm a man of action; so let's stop saying we "want to help" and let's do it, and play some paintball have some fun and win some great prizes at the same time.
Empire Paintball has made a Operation Sandy red/white/blue paintball to be used on the weekend of December 15 and 16, over 20 fields have signed on board to host Operation Sandy games at their fields and all the proceeds of the sale of paint will be donated to the Red Cross Hurricane Relief.
Empire has also graciously donated an AXE package to every cooperating field to be raffled off and donated to a charity of the fields' choice.
Here on Long Island I will be taking on long time friend and teammate Nicky Cuba in a Big Game at Cousin's Paintball Field. DYE has donated a Reflex package complete with Rotor and i4s to be raffled off, and Cousins is donating all of the entry fees to help paintball players who are suffering.
This is a call to arms for the paintball community; your fellow paintball players need help. These are real people: your neighbors, your friends, these are the guys who come support your local field, the guys that cheer for you from the crowd, and yes even some of those guys who you have cheered for in the past.
I am asking that all paintball players around the country invite some friends come out and play some paintball on December 15 &16 show the world what makes this Nation great. That when we get knocked down, we pick each other up, dust each other off, and come back stronger than ever!
List of participating fields: Paintball World, Boston Paintball, Commando Paintball, Dynamic Paintball INC., FC Paintball, Quick Shot Paintball, Paintball Charleston, Cru Paintball, Boss Paintball, Fox 4 Paintball, Hogan's Alley, Lehigh Valley Paintball, High Velocity, Cousins Paintball, Paintball Sports and Supply, Top Gun Paintball, P and L Paintball, Operation Stingray, All Star Indoor.
Or if you can't make it to one the participating fields, then head over to www.redcross.org.
You Might Also Like: