PBA is poling the men who coach the best teams in the world, to find out who they think are the best players in the game at each position.
Here are the questions we sent them:
"Alright, we need your picks for the following categories:
Also, You can't choose anyone from your team; all picks must be opposing players.
1) Call him the best guy in the league, the MVP, the player you'd pick first on the paintball schoolyard.
2) Best Front (the "1") D-side player
3) Best Front (the "1") Snake side player
4) Best Mid (the "2") Player
5) Best Back (the "3") Player
Give me a paragraph explaining each pick."
Jason Trosen coaches the best team in paintball, Houston Heat. He was a professional player years ago in the NXL, known for his gunfighting ability. He's coached some of the best teams in the sport in the past few years, and Houston Heat's three wins in 2012 really set the bar for modern professional paintball teams. Trosen is
Here are his answers.
JASON TROSEN – HOUSTON HEAT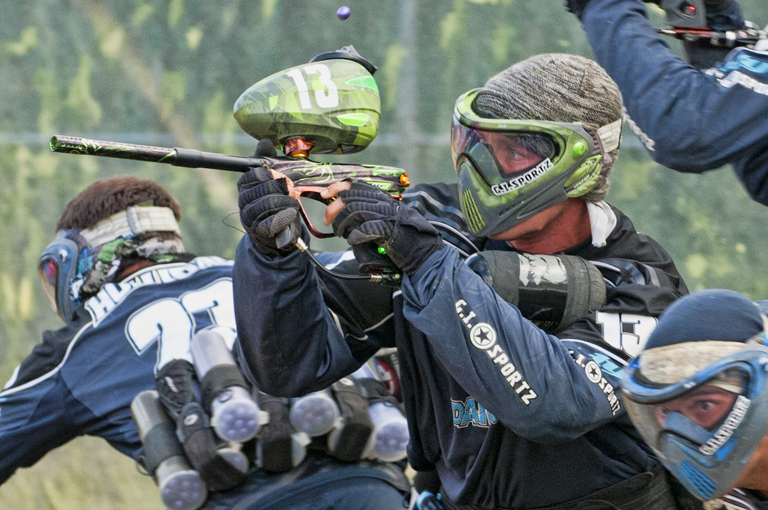 1. Jason Edwards — Tampa Bay Damage.
I feel the fans got it right with their MPV voting. Not only was Jason Edwards the Most Valuable Player in 2012, but he also could arguably be the best player over the past five seasons. If I had to put money on one player in all of paintball in a one-on-one tournament, Jason is my guy.
His gun skills are second to none, and his field awareness is what makes him a special player. He's one of the best laners in the game, and he is capable of playing anywhere on the field. So many times, I've seen Jason turn games around by himself that you would have assumed were going to be losses. If Jason is still on the field, the point is never over. You would typically think the MVP would go to a flashy front player, but the fact that Jason is a back player and got the award goes to show how special of a player he is.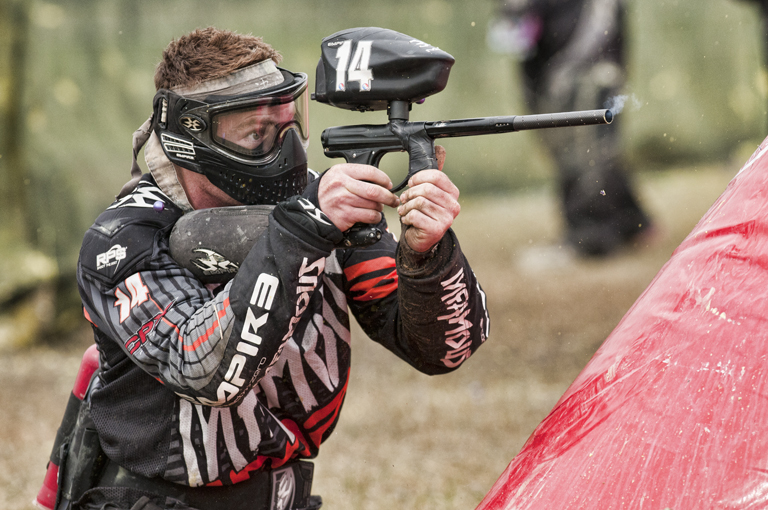 2. Greg Siewers—Edmonton Impact.
Greg who? That's what I was asking myself in Phoenix this year when every time I blinked he was in the 50 dorito. I've been hearing for the past couple of years that Greg Siewers was going to be a great player, and 2012 was definitely his breakout year. Out of all the players we went against this year, Greg was the one I had to make sure we dedicated guns to. We would try to key up on him during the breakouts, and then we would try to slow him down.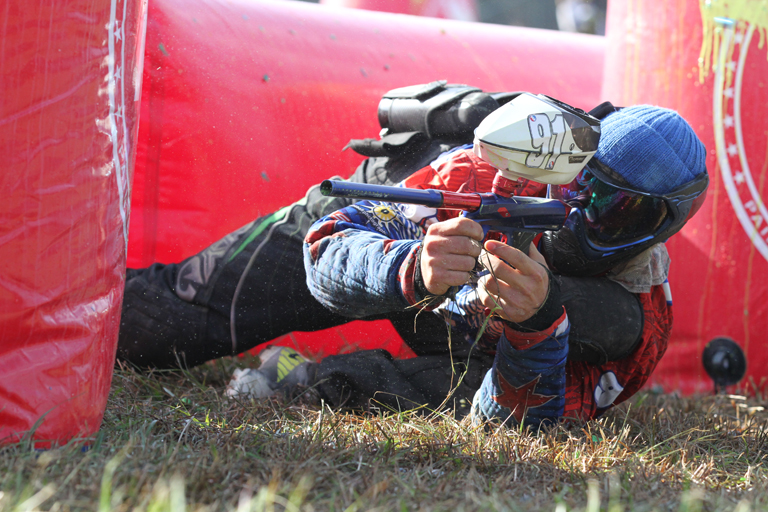 3. Axel Gaudin—Moscow Red Legion
Next to Chad George, Axel Gaudin was the most aggressive and dominant snake player in 2012. It's hard to find players with that go go go attitude. Along with being aggressive, Axel is a very calculated and calm player. His paintball form is excellent. He's sometimes inconsistent, but 2012 was his rookie season. Even though he might get shot early sometimes, that can be expected out of someone consistently trying to push the envelope.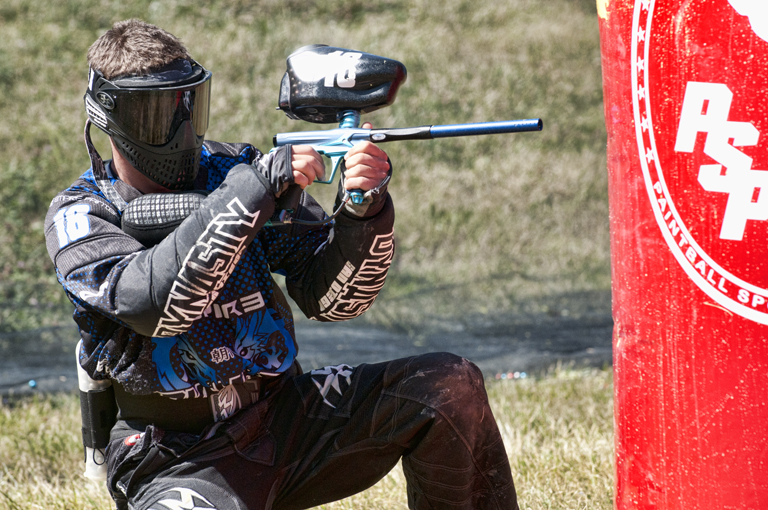 4. Ryan Greenspan—San Diego Dynasty
Not only was Ryan Greenspan the best mid player in 2012, but he also might be the best mid player in the past decade. He has an uncanny ability to know where to be and when to be there.
He plays the mid position, but if he decided to be a front player, I believe he could go head-to-head with any dorito or snake player in the game. His biggest attributes are his paintball knowledge and his ability to communicate. Ryan, just being on the field, raises the level of all the players playing around him.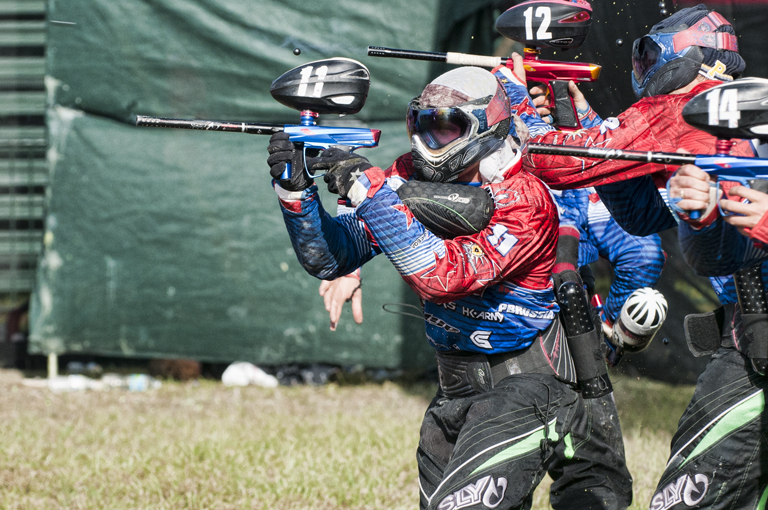 5. Alexander Berdnikov—Moscow Red Legion
I hear a lot of people saying that Alexander Berdnikov should not be listed as a back player, but I disagree. Players like Berdnikov are redefining what it means to be a back player. I like to think of a back player as someone who can control a field and become the second or third snake player if need be or the second or third dorito player if needed.
Alexander Berdnikov is the total package. He has great field vision, outstanding gun skills, and he's fearless. He can sit back and chop people up, or he can streak down the field and bunker 2-3 guys in the blink of an eye. He's been a dangerous player for years, but with some of the bigger Russian names moving to other teams, 2012 was his year to shine.
The rest of the PSP Pro coaches will make their picks as we move toward the first PSP event March 15th -17th in Dallas, TX, brought to you live by Paintball Access!
Like Paintball Access on Facebook, follow us on Twitter and Instagram! Let all your friends and compatriots know about what we're doing to further the sport!
Get Involved and make a difference; help us spread the paintball gospel!

If you have an interesting paintball story you feel absolutely must be told, contact us at yourstory@paintballaccess.com.
You Might Also Like: