PBA is poling the men who coach the best teams in the world, to find out who they think are the best players in the game at each position.
Here are the questions we sent them:
"Alright, we need your picks for the following categories:
Also, You can't choose anyone from your team; all picks must be opposing players.
1) Call him the best guy in the league, the MVP, the player you'd pick first on the paintball schoolyard.
2) Best Front (the "1") D-side player
3) Best Front (the "1") Snake side player
4) Best Mid (the "2") Player
5) Best Back (the "3") Player
Give me a paragraph explaining each pick."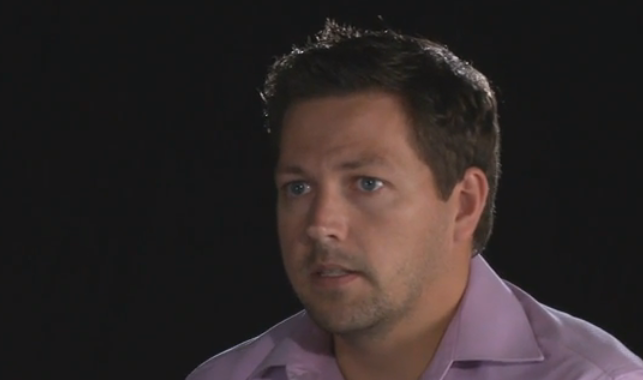 Rusty Glaze has played for a long list of great teams over the past decade, including Avalanche, XSV, Dynasty, Los Angeles Infamous. He has always been a motivator and top-level competitor, and in short order, became a leader on the teams he played for. With his analytical mind and high paintball IQ, it was natural for him to move into a coaching role once he decided to retire, which happened mid-way through last season, when he transitioned from a Dynasty player to Coach after Mike Hinmen's departure to the Ironmen.
Here are his answers.
RUSTY GLAZE – SAN DIEGO DYNASTY
This wasn't as easy as I thought it would be. There are a lot of players on my team, San Diego Dynasty, who I would pick. I'm sure other coaches will pick some of the Dynasty players. We have some of the best all time players on Dynasty, when a player breaks the 50+ tournament wins mark like some of these guys, they should be a choice. When I think of players outside of my team, I have to think who I am happy to see get shot when we play them because they are such a threat.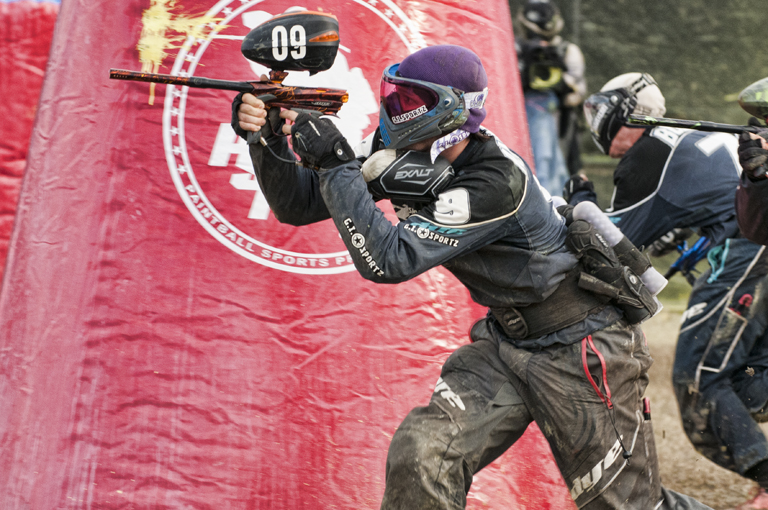 1) The MVP – The kid I would pick first on the schoolyard to be on my team is Justin Rabackoff. There isn't a single player I enjoy watching more than JRab. Steve Rabackoff is one of my best friends and I have had the privilege being one of Justin's mentors since he was a young player.
Besides having his dad to mentor him, he was fortunate to have Jon Richardson and myself at his disposal while he was learning the game. He has achieved a lot in a short amount of time and not only has he won championships, but he has been able to win with each team he plays with.
Above being able to win, I choose JRab as my MVP player because of his mental abilities. There are two aspects that matter when it comes to the mental ability of the player, decision making and confidence. Justin Rabackoff has grown into a player who can think and is able to make good decisions based on what is happening on the field. That is hard to find, there are only a handful of other players who can actually think; the rest of the players just react.
The other major factor is the confidence; a lot of the younger players today are mentally weak. They crack under pressure, they can't give up, and they lack gumption. Justin has shown that he can produce big moves in big games; he doesn't surrender when it gets tough and he has gumption (editor's note: the reason you hear salty pros talk about this word often comes from its definition. It literally defines every single characteristic a great paintball player must have. Gumption: initiative, aggressiveness, resourcefulness, courage, spunk, guts, common sense, shrewdness). That is why I pick him for my MVP.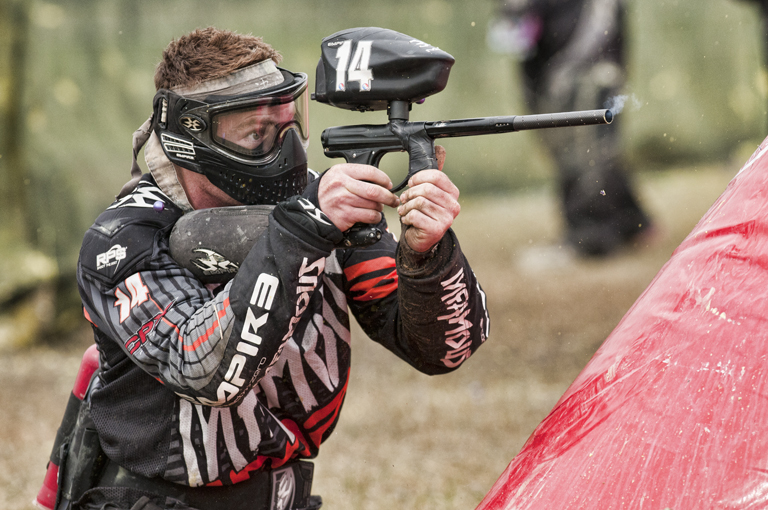 2) Best front (1) D-side player – Greg Siewers – Edmonton Impact
Over the years Greg has developed into a damn good D-side player. Every year he gets approached by other teams to join them. Greg has the ability to change speeds, he can turn on the gas and play really aggressive or he can slow it down if he needs too. I have seen Greg turn some games back by being patient and waiting for the game to unfold.
Most times you will see Infamous putting Greg into the game when it matters most, points that must be made and overtime points. Off the field, Greg is one of the nicest people in paintball you will ever meet; just a great, level headed person.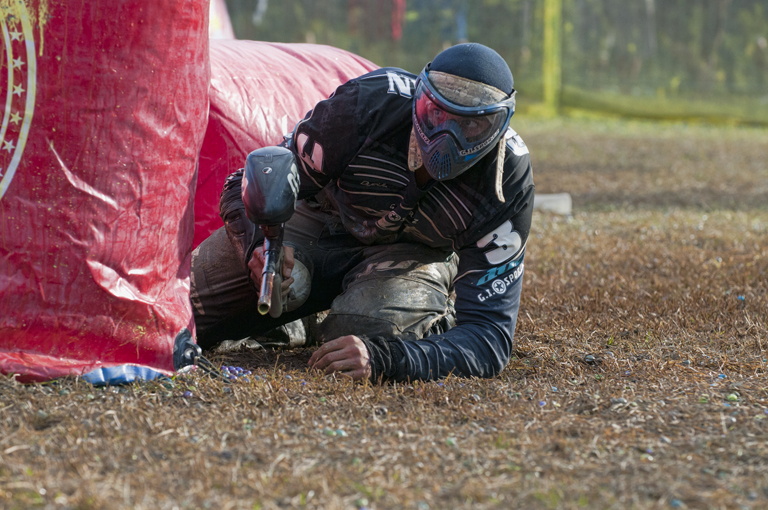 3) Best Front (1) Snake side player – Alex "Mouse" Goldman – LA Ironmen
Everyone knows this, it's no secret. He is one of the most dangerous snake players in the game today. There isn't a team out there that hasn't approached him or doesn't want Mouse on their team. He is a factor when he is on the field. He can play with such a force and just go all the way down the field in the blink of an eye. Most snake players get in the snake and relax, pull up in snake 1, looking for kills. Mouse likes to get down the field, get into the far side of the other team's side of the field. That is what makes him dangerous; he's always in a state of constant aggression. When Mouse is kept in the 1 position, he is dangerous and you have to consider your game plan when he steps on the field against you. On top of the natural aggression, Mouse is a really fast runner; in fact I will put $20 cash on Mouse with any current professional paintball player who can beat him in a 40-yard race at any PSP event.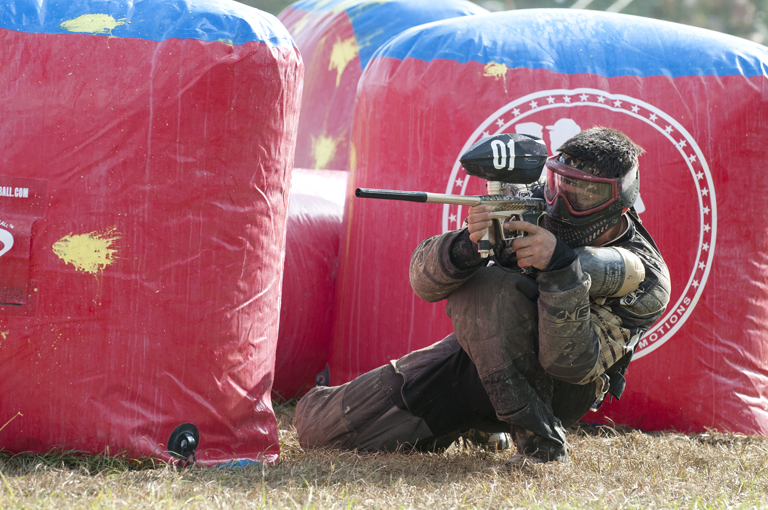 3) Option 2 (if I can't pick Mouse since he played 3 events with Dynasty last year)
Best Front (1) Snake side player – Justin Cornell – Edmonton Impact
JC has been Canada's most lethal player for years now, he is small, fast and a bad little bastard. I love to watch him play, except when it's against us. When you play against him, you have to keep an eye on where he goes, because he's such a wrecking ball. He can win games by himself if you don't control him. Justin produces offense wherever he goes, but what makes him special in the snake is that he absorbs every opportunity to make more kills.
He will crawl into another player, shoot someone across field, then look to bunker out the guy directly in front of him. I have even seen many times when JC will bunker a player and live on the bad guy's side of the field for the cleanup. JC is an impact player that every team hates to play against. When you are planning to play against his team, you will hear his name thrown around more than once during game plans. You have to consider the element of danger he brings to the field when he lines up on the gate.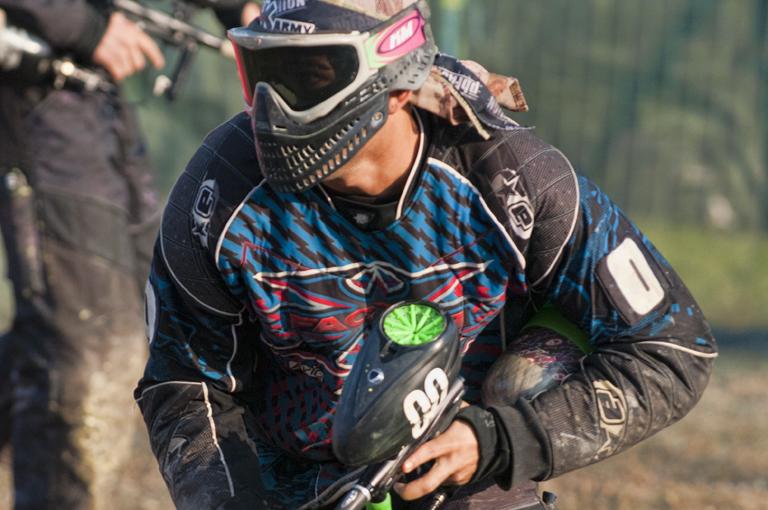 4) Best Mid Player – Archie Montemayor – San Antonio X-Factor
You can watch game after game where Archie just makes it happen for his team. He's a top choice in the mid position because he can go any direction and is a great follow up role player. You cannot count out X-Factor when they still have Archie alive on the field. When X-Factor put everything back together and got all their original players, like Archie, back, any hard feelings were overlooked by the presence Archie brings to the field of play. If you check the stats, Archie plays a majority of the points for X-Factor. In fact, he played the most amount of points of any player the entire season.
He is like a machine; he just keeps going out and doing work. Archie brings an angry competitive spirit to his team. He hates to lose and you can see this he plays hard, he always looks crisp. I remember seeing Archie back when he was an amateur player; I went to watch my brother Gator, who was playing on KAPP factory at the time. They were playing against Archie with Addicted. Archie made a game breaking move and shot 5 KAPP guys. I thought damn, if this kid sticks with it, he will be a damn good player, I knew it right then he had it. I hate to say it, but he had the X-Factor.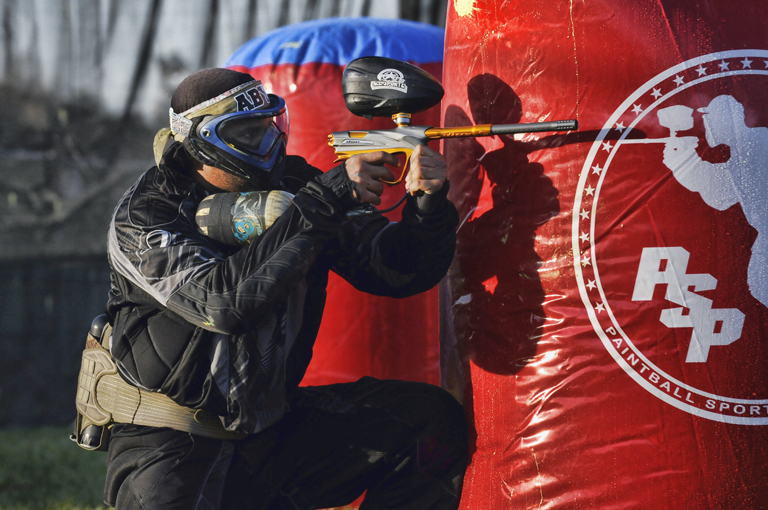 5) Best Back Player – Dave Bains – Tampa Bay Damage
The Beast. Dave Bains defines the original back player position. He brings such a heavy gun on the break and during the game. There are not a lot of players left in the game today who can provide the level of support and control that Dave provides. Dave's has a special ability that most people over look.
Not only does he control his own team through constant loud communication, at the same time he's controlling the other team with a heavy gun. It's often games will finish with Dave controlling an entire side without ever getting put in. Dave can shut down entire zones by himself. When he shoots players on the break, it just gets worse for you, because he will move right away to close the door on that entire side of the field.
He makes it easy for his teammates to produce kills. I played with Dave Bains years ago and I know firsthand how comfortable he made me feel and how easy he made it for me to make my kills. The power and support Dave Bains brings can often get over looked by all the flashy front guys making the easy kills. Dave has helped many teams win world championships, and has been a paid professional player under the radar for many years now.
The rest of the PSP Pro coaches will make their picks as we move toward the first PSP event March 15th -17th in Dallas, TX, brought to you live by Paintball Access!
Like Paintball Access on Facebook, follow us on Twitter and Instagram! Let all your friends and compatriots know about what we're doing to further the sport!
Get Involved and make a difference; help us spread the paintball gospel!

If you have an interesting paintball story you feel absolutely must be told, contact us at yourstory@paintballaccess.com.
You Might Also Like: