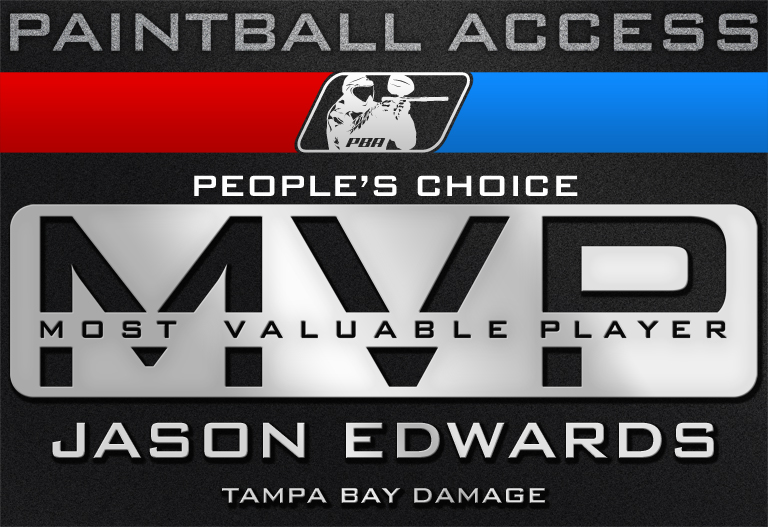 Paintball Access is proud to announce our very first People's Choice Most Valuable Player– The winner for 2012 is Jason Edwards from Tampa Bay Damage, who narrowly defeated Dynasty's Ryan Greenspan in the online vote!
With his consistency, versatility, and dominant gunfighting ability Jason Edwards held it down as Tampa Bay's backfield anchor all year long, helping Tampa take 2nd at PSP World Cup and 2nd overall for the year.
Edwards' amazing performance this season, and his People's Choice MVP Award, are testaments to his commitment to the game. Make sure to tune in to watch Jason Edwards and the rest of the boys from Tampa Bay Damage as they storm into the first event and try to take down the best team in paintball, Houston Heat, which will be going down mid-March
Edward had this to say about his victory, "It feels amazing to be acknowledged as the Most Valuable Player by the paintball community, especially with the abundance of great players who competed in the professional ranks in 2012."
So, congratulations to 2012 PBA People's Choice MVP, Jason Edwards, we can't wait to see what he'll bring to the game in 2013.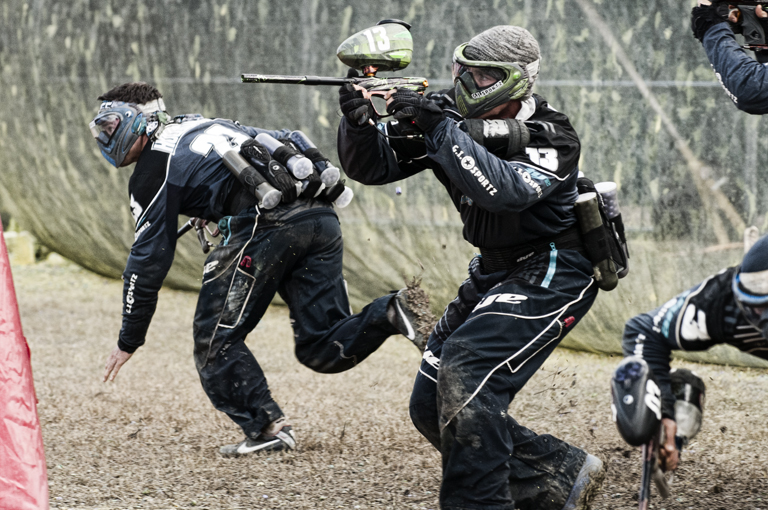 Like Paintball Access on Facebook, follow us on Twitter and Instagram! Let all your friends and compatriots know about what we're doing to further the sport!
Get Involved and make a difference; help us spread the paintball gospel!

If you have an interesting paintball story you feel absolutely must be told, contact us at yourstory@paintballaccess.com.
You Might Also Like: