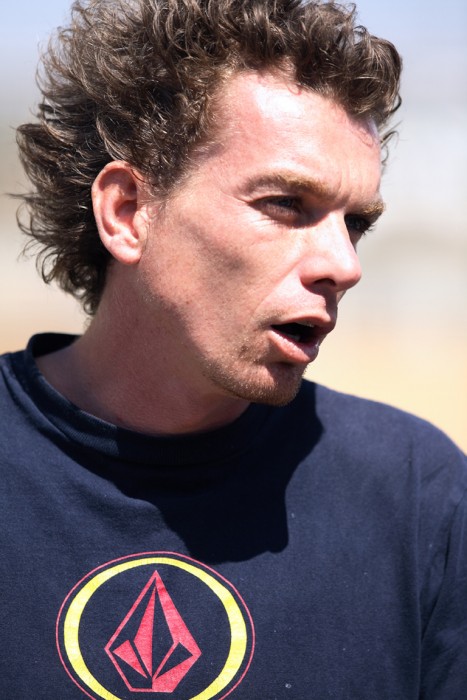 Hailing from Paris, France, Romain Maniere is one of the most iconic and gifted paintball photographers. He documented many of the most important moments in the game as paintball grew into the worldwide sport we know today.
It was a chaotic evolution, full of colorful characters and fascinating storylines. After spending 20 years observing and documenting the game, Romain and a few other people he worked with at Facefull Magazine, decided to create a high end book documenting the history of the game. This book, called "Paintballer" is now available.
PBA was able to track Romain down in between his travels, to get few thoughts on the new book, and the people and sport it documents.
Where did the first concept of the book come from?
The idea came ten years ago, when that I first bought a book on the history of Skateboarding, published by Thrasher Magazine. The product was so nice and I realized there was no book like that on Paintball. This was a very high quality book. I had a stock of photos which could tell the history of the sport, so I wanted to create a high quality book to document the history.

You were involved with Facefull for a long time as the main photographer, and have now took it upon yourself to produce a book about paintball history, what is it about paintball that interests you?
As a photographer, I covered extreme sports like Skateboarding, BMX, I even did Football (soccer), and Ping-Pong. When you follow a football match or a skateboard run, you follow only the person, one person, who has the ball or is doing a trick. During a paintball game, all the players are doing something, shooting, reloading, moving, they are all actors, you have several actions at the same time; there is action everywhere on the field.

What was the most interesting time during the evolution of the sport in your opinion?
It was 2002 and 2003 which moved me the most. The industry was turning at full capacity; a new format of Game, XBALL (what the current Race-to format evolved from) was created, as well as the Super 7. These new formats transformed the world of paintball competition. As a photographer it was brilliant, the fields, and the grounds they were set up on, changed as well as very game itself. I had so many options to create photos!
What was your favorite team to cover over the years?
That depends on the period. At the very beginning in the 90s, Ironmen and Predators (UK) impressed me a lot by their various styles of game. When Airball field arrived, Avalanche, Ground Zero, Joy Division (Sweden), The Ton Tons, XSV, Trauma and Dynasty.
But I never really had a favorite team, as it changed according to the different tournaments.

What were some of the obstacles you had to overcome in order to produce this book?
The communication between Rich (Telford, the author) and myself was one of the biggest obstacles. No joke though, I think the hardest thing was to choose among thousands of photos. In 20 years, I had so many slides as well as digitals which all needed be sorted out, then select players, which took forever but it was fascinating.
And who were your favorite players to cover?
There were a lot: Dave Youngblood, Chris Lasoya, Rocky Cagnoni, Rob Staudinger, Mikhail "Miscka" Knyazev, Paul Alders (Team Strange), Wally Donner (Lockout), Dave Baines, Will Arroyo (Ground Zero), Peter Robinson, Alex Fraige, Ryan Greenspan and long list of others!
What's in the future for you? Will we see you continue to cover the sport of paintball in some way?
We are working on new projects with Fabien (my partner). We are actually working on a new book, which I will tell you more about very soon.
You Might Also Like: