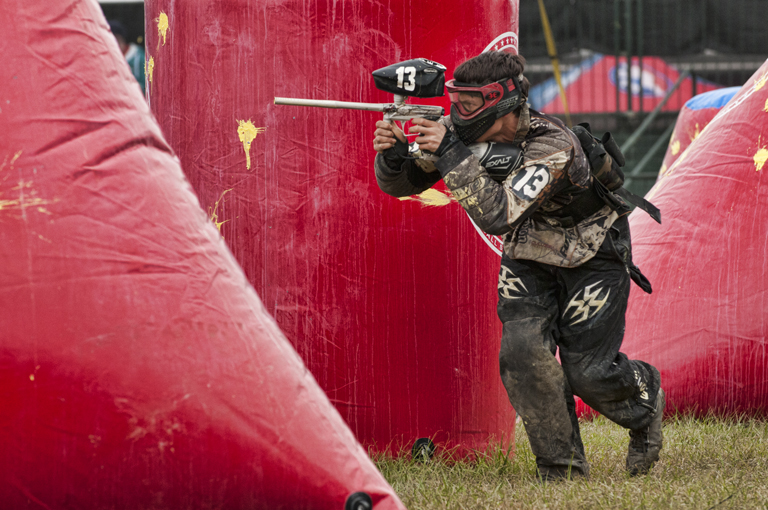 Nick, Congrats on being voted in as the MVP of the Upton 187 Crew, how would you personally rate your performance this year?
Thanks, it is a real honor having my name listed with all of these names. I would rate my performance decent this year. Need to do some more winning though.
What was you best move or game this season?
I think any time we played the Russians was exciting. (Upton 187 took Red Legion into sudden death overtime twice) The guys really stepped it up for those games, and most players know that when the people around you are playing well it makes it much easier to make big moves and excel yourself.
How does 2013 look for your team? Any news?
Thankfully we are resigning with our awesome sponsors, KEE, Empire, Eclipse, and Fox4 paintball. They keep us running. But we may have a few new names.

Where there any things you struggled with this year, do you feel you've peaked as a player?
Something I struggled with this year was trusting my intuition. Hopefully next year I can remove more hesitation. I think one only peaks when they lose the motivation to become better. There is no cap on talent, only a cap on the work that talent puts in. I haven't lost my motivation yet.
What advice do you have for players who want to be in your position one day?
Have fun playing paintball. Don't make practice a chore in your mind. Make it an enjoyable challenge.

Like Paintball Access on Facebook, follow us on Twitter and Instagram! Let all your friends and compatriots know about what we're doing to further the sport!
Get Involved and make a difference; help us spread the paintball gospel!

If you have an interesting paintball story you feel absolutely must be told, contact us at yourstory@paintballaccess.com.
You Might Also Like: