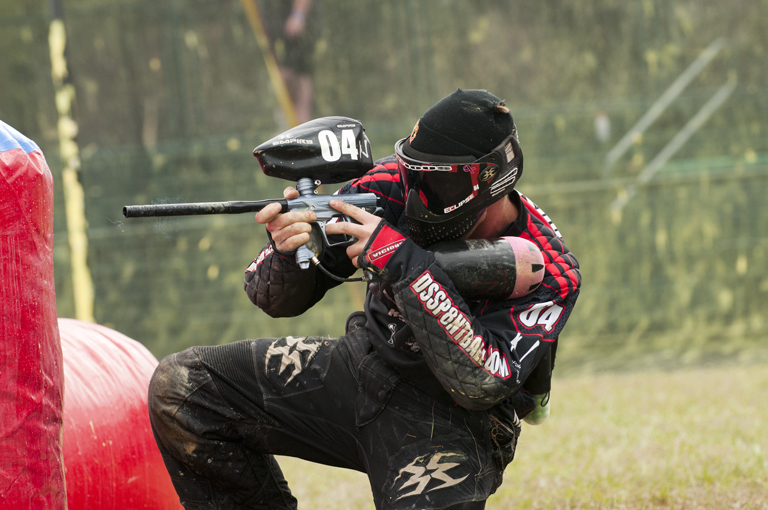 Congrats on being voted in as the MVP of Omaha Vicious, how would you personally rate your performance this year?

2 out of 10. I suck.

What was your favorite on-field moment of 2012?
Stapling Rich Telford's head to the ground.

What was your best move or game this season?
Dido.

How does 2013 look for your team? Any news?
We're looking really good. No big news but we are keeping the same roster, which I believe is the best line up we have ever had.

Where there any things you struggled with this year, do you feel you've peaked as a player?
Of course there is always something you are struggling with. This year's big issues for me were communication and loading while shooting left handed. No I do not believe I have reached my peak, but when I do reach my peak, I am gonna peak really hard. Sorry, bad "always sunny" reference.
There's always something to improve on so reaching my peak will not happen unless my body starts to fall apart, aka getting old.
What advice do you have for players who want to be in your position one day?
Practice. Practice. Practice. Also the right mindset is important; you always have to want to learn and win, otherwise there is no point.

Like Paintball Access on Facebook, follow us on Twitter and Instagram! Let all your friends and compatriots know about what we're doing to further the sport!
Get Involved and make a difference; help us spread the paintball gospel!

If you have an interesting paintball story you feel absolutely must be told, contact us at yourstory@paintballaccess.com.
You Might Also Like: