Often considered the best player to come out of Texas, Archie Montemayor is one of the most versatile players in the league. Here are his thoughts on his nomination for the 2012 MVP award.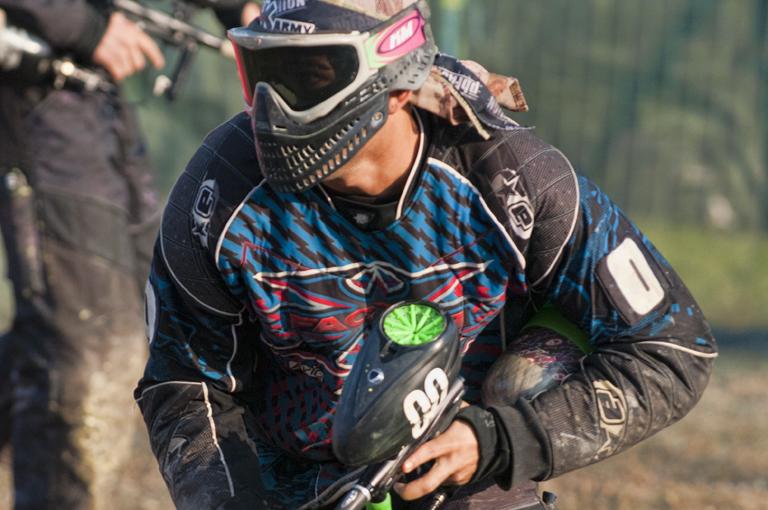 Congrats on being voted in as the MVP of your team, how would you personally rate your performance this year?
Thanks Matty. It's definitely an honor to be voted MVP on a team as talented as ours. I would say I had a good year, but there is always room for improvement.
What was your favorite on-field moment of 2012?
Coming back from 0-2 deficit against the Russians to move on to the semifinals at World Cup.
What was your best move or game this season?
Definitely shooting two of the last three Russians and hanging the flag with four seconds left to win by one and send us to the semifinals at 'Cup. I remember looking up and seeing 17 seconds, then shooting two guys and running the flag in as Grayson bunkered the last guy. Just a crazy point. Everyone thought that match was going to OT.
How does 2013 look for your team? Any news?
I think 2013 will be a strong year for X-Factor. We have learned a lot about our team and players over the last two years. We have guys who are playing as solid as ever and working with up-and-coming players to fill spots we need. We are entertaining having another tryout and already have some other young prospects wanting to come to the squad.
Where there any things you struggled with this year, do you feel you've peaked as a player?
I think I struggled with juggling playing time and helping our coach during matches. Ryan (Brand) and I are always talking before and after our games about what we want to do. I played 207 points this season (most in the league I believe).
It's difficult when you are playing that many points to give your coach feedback. I'd like to get better at it next year. I would also like to play the whole year without a penalty. As far as peaking as a player, there is always room for improvement.
What advice do you have for players who want to be in your position one day?
Be critical of yourself and be a student of the game. You will be amazed how far you can go if you focus your energy on those two things.

Make sure to like Paintball Access on Facebook, and follow us on Instagram and Twitter. Let all your friends and compatriots know about what we're doing to further the sport!
Get involved and make a difference; help us spread the paintball gospel!
If you have a paintball story you feel absolutely must be told, let's us know at yourstory@paintballaccess.com.
You Might Also Like: