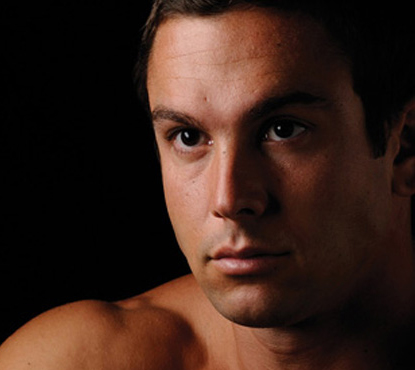 Scott Kemp has had a long successful pro paintball career, spending the past 5 years on the Los
Angeles Ironmen and playing with XSV and Aftermath previously. He is now making a move over to
a resurgent San Antonio X-Factor. He talks to PBA's Matty Marshall about his move, the upcoming
season, the changes to the PSP pro league, and his history in the game.
This is part one of his interview. Check back tomorrow for Part 2.
Alright, so Scott Kemp! You have a new paintball home, a new team you are playing with for the 2013
season. How did that go down?
I'm really excited, this is the most excited I have been for paintball in a long time, I kind of feel reborn
right now as I'm getting ready to play with San Antonio X-Factor, great team, great group of guys who
are on the rise right now. It came about just this off season, talking with the guys on the team, talking
with Ryan, the coach, and just flew out there this last weekend for practice and they made it official.
I feel like it could be coming into a new age for them. They have a new level of renewed, vigorous
effort as far as practice and desire is concerned, and those are two very important qualities,
obviously, in order to do well in this sport. They have been successful in the past, they have won
tournaments before, but it has been a while. And they were kind of on the fence for a little bit,
playing that mid level boss role, but then it seems like in 2012, last season, they were like, "You know
what, we are done with that, we want to really try to get back to the top and be one of the best teams
in the league", and they had a pretty successful season, I mean, they didn't win a PSP tournament but
they did take 3rd at World Cup and really started turning heads again.
Yeah, ever since X-Factor has been in the pro-league, they have always been a threat. They have always
been a competitor. Playing with Ironmen for the last 4 of 5 years, you know, any time we drew them, it
was a challenge. It was not like, "Oh yeah, we drew X-Factor, this will be a walk in the park!" They can
beat anybody, they've beaten everybody. They have always been a top team, but they are hungry.
They have won one PSP and it was, I want to say 4 or 5 years ago. They've won but as far as the PSP
goes, it's been a while, and they're hungry. Being out there this last weekend, I can see how hungry
these guys are. They are veteran players; they want it bad. The newer guys, they want it, so they got it.
The team has all of the resources to do it. Alex Martinez has put everything out there, and he is a great
guy who has huge passion for this sport and he wants this team to win, so they're definitely going to be
a top team this year for sure.

Yeah, Alex is one of the best owners in paintball; he's a really good guy. I get some life lessons every
time I see him. He's put together a great program, Archie and Colt are some of the best players in the
league I feel and they are still around, still on top of their game. Are you going to be playing with Colt
on the D -side then? 'Cause I know Ashton shattered his ankle.
So yeah, they way we were running it in practice, what Ryan and everyone told me to do, was be the
front player on the D-side. So the way we did it in practice, was I was on a different line than Colt. Archie
was playing D-side, he was playing the "2" with me and I was playing the "1". And that worked great, I'm
comfortable with that, I like that. Colt would play the one on the other line and obviously Ashton is out
right now, I am taking his position.
Check back tomorrow for Part 2 of this interview
Like Paintball Access on Facebook, follow us on Twitter and Instagram! Let all your friends and compatriots know about what we're doing to further the sport!
Get Involved and make a difference; help us spread the paintball gospel!

If you have an interesting paintball story you feel absolutely must be told, contact us at yourstory@paintballaccess.com.
You Might Also Like: