PBA is poling the men who coach the best teams in the world, to find out who they think are the best players in the game at each position.
Here are the questions we sent them:
"Alright, we need your picks for the following categories:
Also, You can't choose anyone from your team; all picks must be opposing players.
1) Call him the best guy in the league, the MVP, the player you'd pick first on the paintball schoolyard.
2) Best Front (the "1") D-side player
3) Best Front (the "1") Snake side player
4) Best Mid (the "2") Player
5) Best Back (the "3") Player
Give me a paragraph explaining each pick."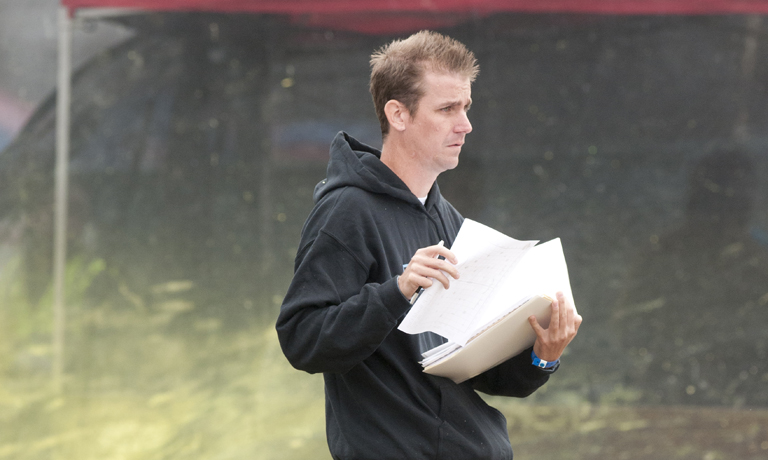 Kevin Bredthauer, the new coach for Tampa Bay Damage, has spent over a decade at the top of the game, first as a player and coach for San Diego Dynasty, and then as a Coach for Infamous and the Ironmen. The Ironmen made it to Sunday every event under his leadership in 2012. Always one to push against the grain, he took an unconventional approach to his Coach's Choice award picks, giving us some solid insight into the best players in paintball.
Here are his picks.
Honorable Mentions, I write these first because these guys all deserve praise, in no particular order: The whole first line of Houston Heat, Chad George, Sam Monville, Konstantin Fedorov, Sergey Solnyshkov. Also I would like to mention Timmy Propst, Chad Busiere, Yosh Rau, Dalton Vanderbyl, Alex Goldman, Archie Montemayor, Colt Roberts, Greg Siewers, and Damian Ryan.
0. Jason Trosen – Houston Heat – Coach
It is time that people realize how important coaches are in pro paintball. Just like other sports there are many things a coach needs to deal with. Whether they are game plans, scouting, managing personalities, practices, and countless of other problems, Jason Trosen has demonstrated that he is the best coach in the game. His team won three tournaments last year as a new team. He had old veterans, rookies, and even a few Russians. Jason has shown this coaching leadership in two teams now and it should be recognized.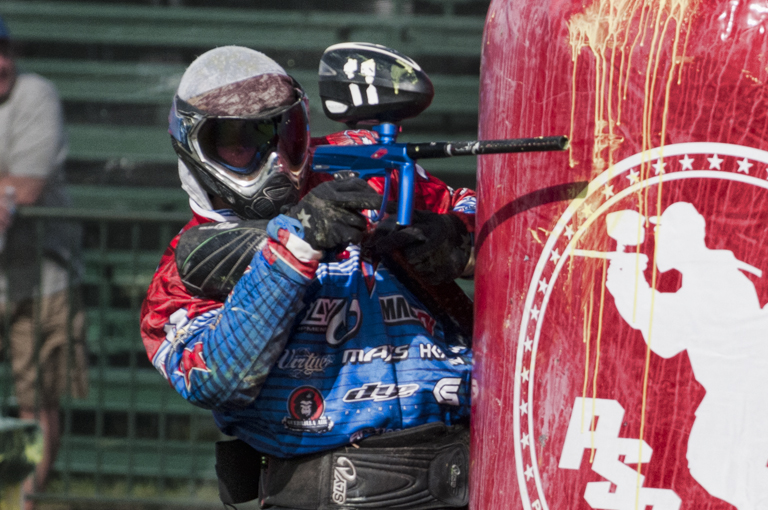 1. Alexander Berdnikov – Russian Legion – MVP
This is easy for me, he has many assets that are intangible and are not on any stat sheets. I don't know him personally, but I have watched him for several years and would love to coach him. He does not place too much value on risking himself and understands winning the point is more important than staying alive. He has excellent gun fighting skills, off the break shooting, and great closing positioning. The only skill I'm not sure he has as a player is communication, since my Russian is poor he might be very good at that as well. If I were to start a team, I would pick him first on the schoolyard blacktop.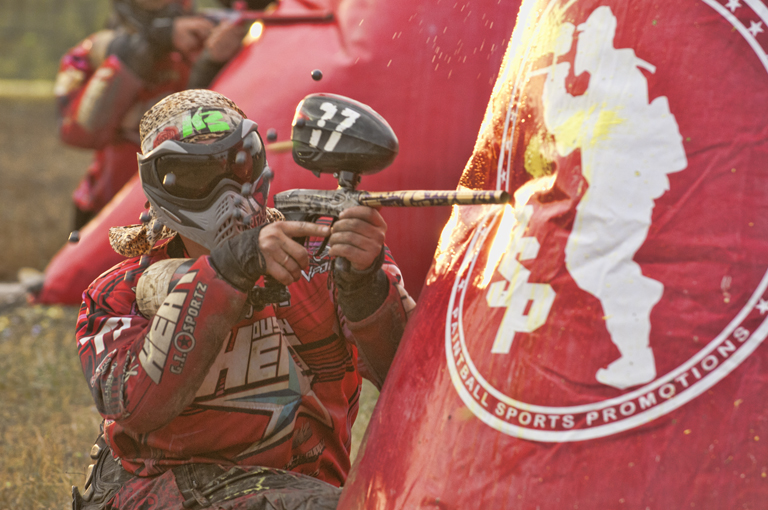 2. Mikhail Knyazev – Houston Heat – D Side Player
Mishka plays a little bit of everywhere these days but I would play him in in the first D side spot. He has excellent technical skills and more experience than most anyone in the league. He is the type of player that lets his actions do the talking and it shows. He is also one of the few players out there who's been around as long as I have and plays at the top level.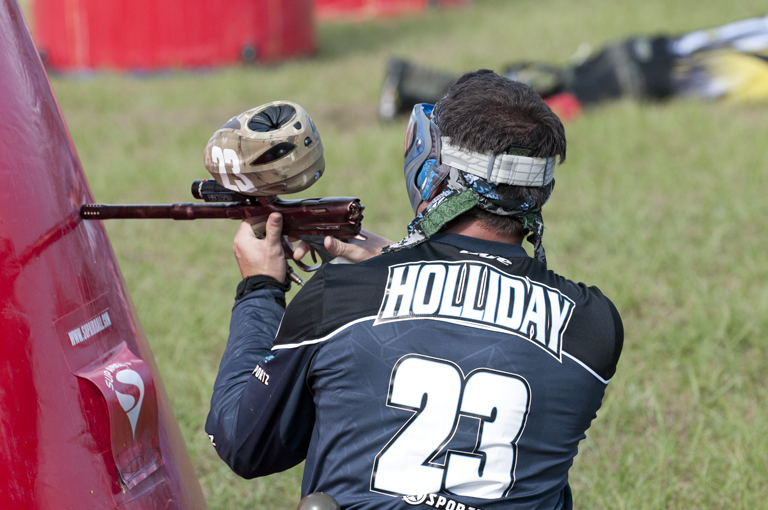 3. Daniel Holliday – Damage Snake Side Player
Holliday is the most underrated player in the league; finally the stats have enlightened the less knowledgeable fan as to what is going on out there. He has the ability to play the 1 on both sides, which is rare. If I am building a team of best players, all of them need to be versatile, and being able to play both 1's is extraordinary. Most importantly, he does his job, runs out there, shoots one guy, bunkers the next and maybe does some more damage. Perfect.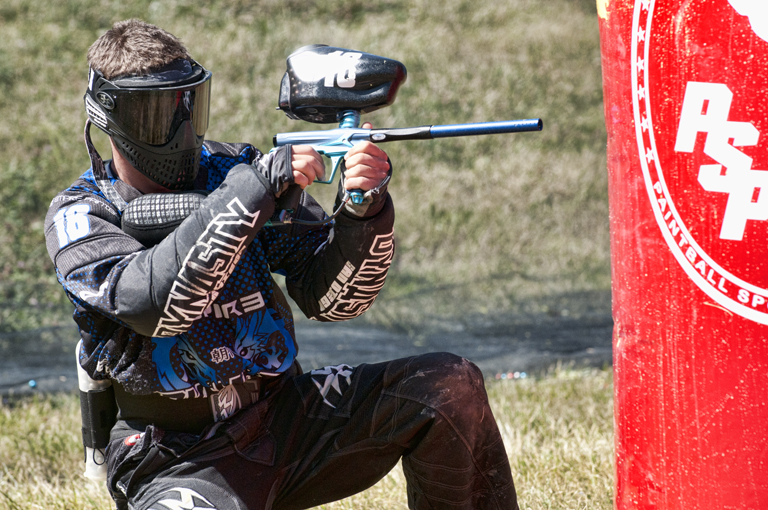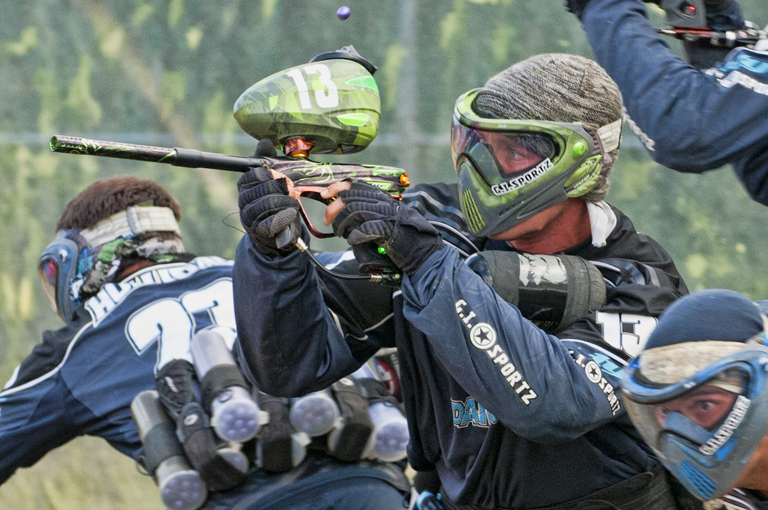 4 & 5. Ryan Greenspan – Dynasty and Jason Edwards – Damage
Back/Mid Player = Yes, they are the same thing.
Ryan, Jason and also Berdnikov, are all very similar types of players, they all are very, very good and extremely versatile. Most importantly they are thinkers and think 2 or 3 moves ahead. They analyze who they play against and adjust to each situation. They have confidence without arrogance, and understand how making the others around them better makes their team win.
6. Christopher Hooker – Omaha Vicious – Intangible
Osvaldo (former Ironmen, now CEP) and I love watching him play. Osvaldo affectionately named him the "Bear", every team has one and he is the best. Ironmen's Bear is Paxson, Damage's was Dave, Infamous' is Travis, Dynasty's is Yosh, and on and on. "Bears" have skills that other players may shy away from, they love being in on penalty points, they love shooting their guns, have excellent field awareness, like talking and thrive in overtime. Bear's are important because they are the player whose off field team work is just as important as on the field because, "everything will be ok".
I will also like to wish my old team, the Ironmen, the best of luck, especially Paxson, Eric, Justin, Arod, Toke, Raney, and Daniel.
The rest of the PSP Pro coaches will make their picks as we move toward the first PSP event March 15th -17th in Dallas, TX, brought to you live by Paintball Access!
Like Paintball Access on Facebook, follow us on Twitter and Instagram! Let all your friends and compatriots know about what we're doing to further the sport!
Get Involved and make a difference; help us spread the paintball gospel!

If you have an interesting paintball story you feel absolutely must be told, contact us at yourstory@paintballaccess.com.
You Might Also Like: