PBA is poling the men who coach the best teams in the world, to find out who they think are the best players in the game at each position.
Here are the questions we sent them:
"Alright, we need your picks for the following categories:
Also, You can't choose anyone from your team; all picks must be opposing players.
1) Call him the best guy in the league, the MVP, the player you'd pick first on the paintball schoolyard.
2) Best Front (the "1") D-side player
3) Best Front (the "1") Snake side player
4) Best Mid (the "2") Player
5) Best Back (the "3") Player
Give me a paragraph explaining each pick."
Noel Tran is now the coach of the upstart young team Upton 187 cRew, who came into the PSP last year and earned respect for playing fast and aggressive. They are looking to improve on last years result, because although they impressed people and created fans, they didn't win many matches.
Having Noel coach will hopefully help team captain Nick Leival focus on just playing; he had to do double duty in 2012.
Here are Noel's picks: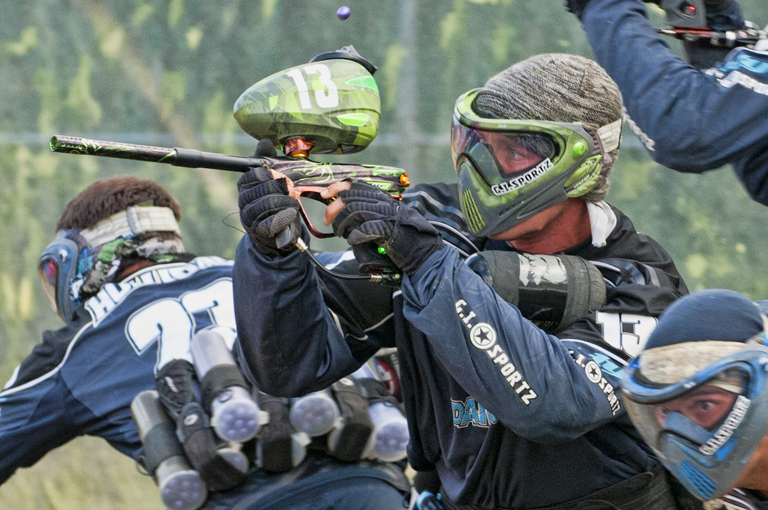 1) MVP – JASON EDWARDS, Tampa Bay Damage
My Choice for MVP is Jason Edwards. He lists himself as a Back player but he does not play the back position in the conventional way. I feel he's more Mid player who has the ability to start in the back for a while. If anything, he is leading this generation's Back players to become more athletic. Maybe it's his ability to shoot off the break and consistently stay alive during points that leads him to be a back player. Anytime there's a hard fought point Damage wins, he's almost always on the field and imposing his will for the win. He's consistently alive, can change a game, and rarely makes mistakes.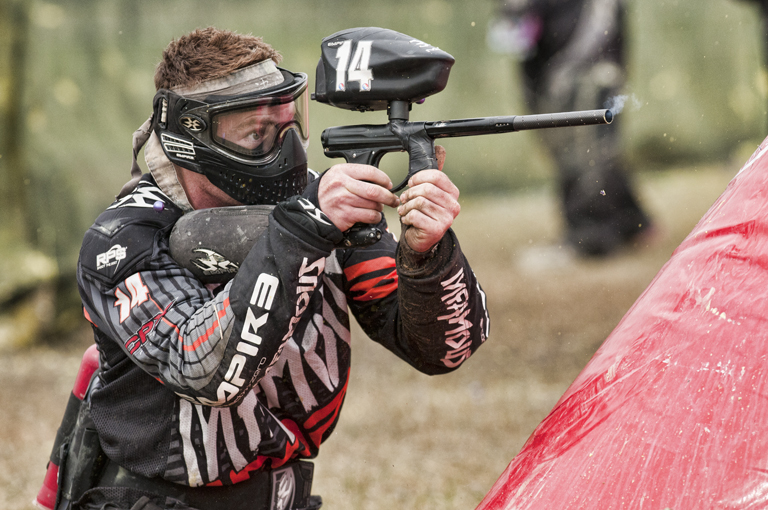 2) 1 Dorito Side – GREG SIEWERS, LA Infamous (2012) Impact (currently)
I had a tough time choosing between a couple players but I ultimately thought Greg Siewers exemplified what a great front Dorito player should be. From the eyeball test, he has good speed. Playing on the Dorito side, you need to be able to act and react without the aid of coaching. As a front player, not only is he able to play aggressively, he's a good decision maker on the field and is able to recognize when to be aggressive and when to be a little more patient. He finds ways to constantly be active in his bunkers also.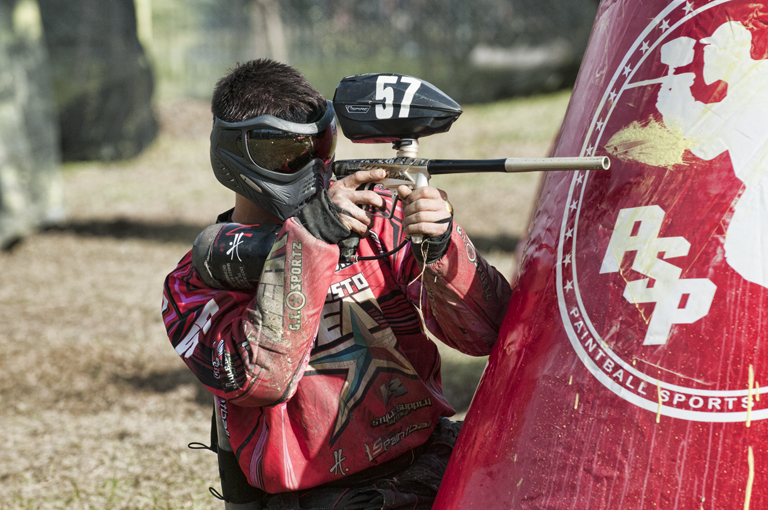 3) 1 Snake Side – CHAD GEORGE, Houston Heat
Chad George is exactly what you would want from a 1 on the snake side. Every time he steps on the field, he's looking to advance and apply pressure to the other team. He doesn't necessarily survive in the game as long the rest of his team, nor is it always expected from the 1st Snake player, but any time he's alive you can bet he's making a huge impact in the game. In addition to that, it looks like he plays a lot of Heat's points in a position I feel demands the most out of a player physically.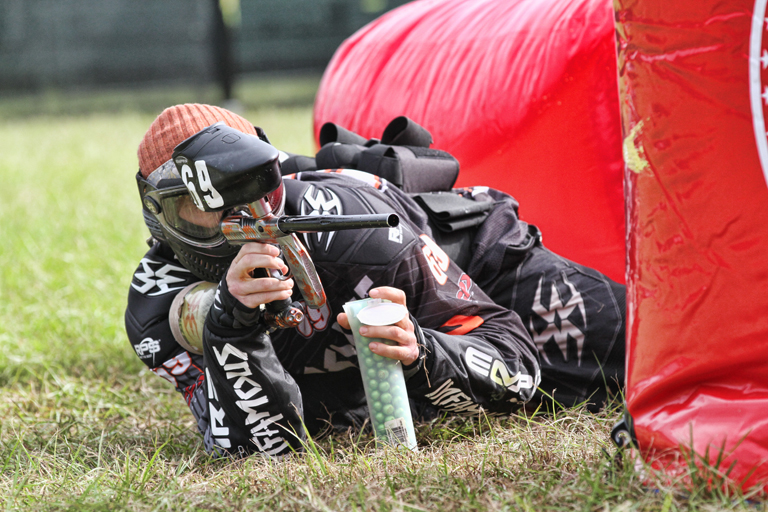 4) Mid – DAMIAN RYAN, LA Infamous
I don't know if this would be a traditional pick for best Mid player but the player I chose as the best Mid player is Damian Ryan. I don't know all the background reasons but I was always surprised he was not a constant fixture in the Pro ranks over the years. I think he finds himself in the middle of the field much more than a lot of the other players playing his position. He has great gun skills and you can always count on Damian making a huge game-breaking move when it has to be done.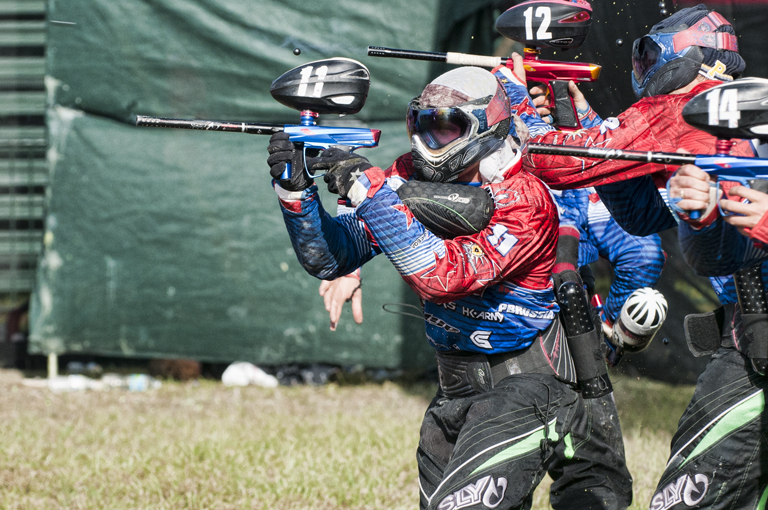 5) Back – ALEXANDER BERDINIKOV, Russian Legion
I don't know the statistics of how well teams shoot off the break, but I've gotten to see the Russians play enough to see that they do a real good job of it. To cement my point, the person who anchors the backfield is Alexander Berdnikov. For me, the key skills a Back player must have are high-level of-the-break shooting capabilities, survivability, and the ability to recognize the flow of the game and help his team adapt to it. Berdnikov's skills in all these areas are exemplary.
The rest of the PSP Pro coaches will make their picks as we move toward the first PSP event March 15th -17th in Dallas, TX, brought to you live by Paintball Access!
Like Paintball Access on Facebook, follow us on Twitter and Instagram! Let all your friends and compatriots know about what we're doing to further the sport!
Get Involved and make a difference; help us spread the paintball gospel!

If you have an interesting paintball story you feel absolutely must be told, contact us at yourstory@paintballaccess.com.
You Might Also Like: