The layout for the PSP Dallas Open has just been released and it is a very aggressive field layout with lots of options.
The biggest surprise is the field's lack of a back center bunker, which speeds up player movement towards the forward bunkers. And man, are there a lot of those! The PSP added 4 more bunkers to their fields this year, and the field designers have stacked bunkers close, on or near the 50 yard line, which is going to lend to dynamic moves off the break up the center.
There are two stand-up temples right by the center 50 A bunker, which is going to be a chaotic place to play. It's going to be a hardcore field.
Even though there isn't a back center bunker, there are a bunch of different options for back players to go, in order to support all the crazy possible moves up the center, towards the D-side, and into the snake.
It always tough to tell exactly how a field is going to swing just based on looking at the layout alone, but this one looks like it's going to play fast and fun.
With easy access to the snake, teams will be able to flood bodies toward the snake side. And it looks like the hotspot bunker is going to be the stand up can behind the snake, because it should be able to control that sideline, if the player who makes it there is a good gun fighter.
Paintball Access will be talking to the top teams who are practicing the layout this weekend, in order to let you know what's working and what isn't.
How do you think it's going to play? Sound off!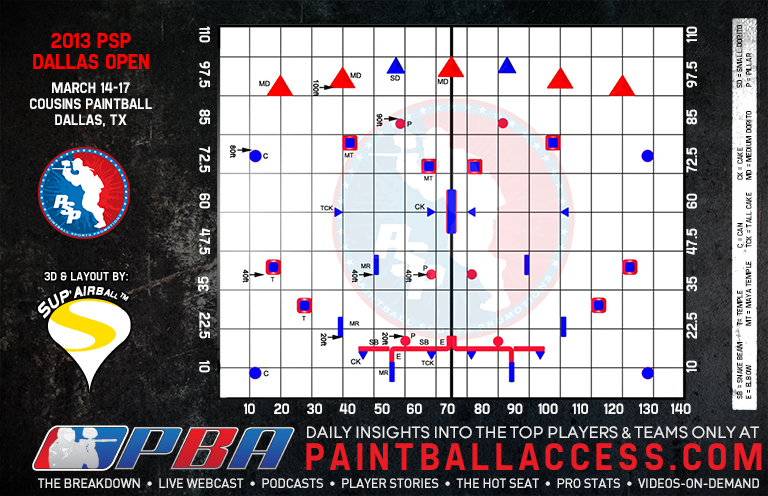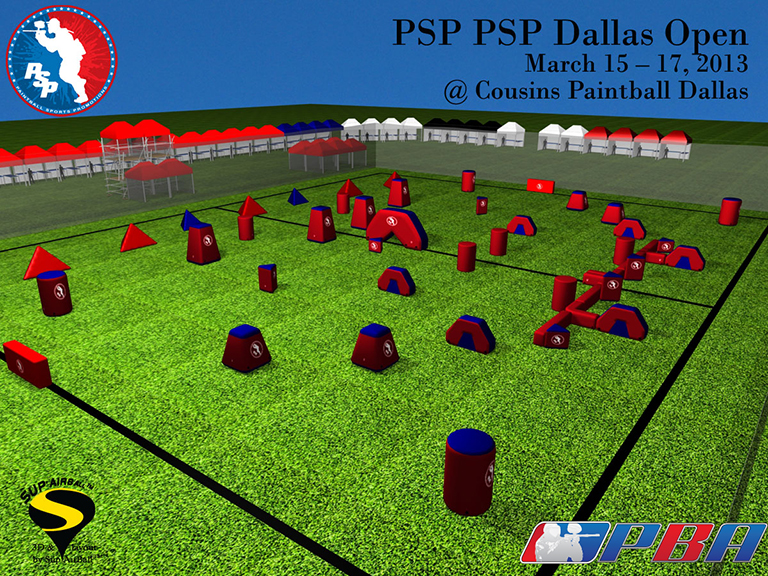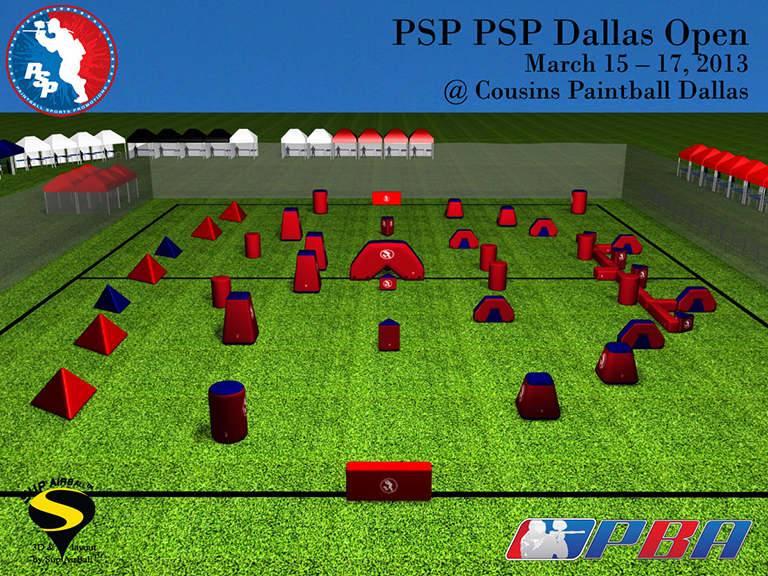 CLICK TO GET FULL SIZED GRID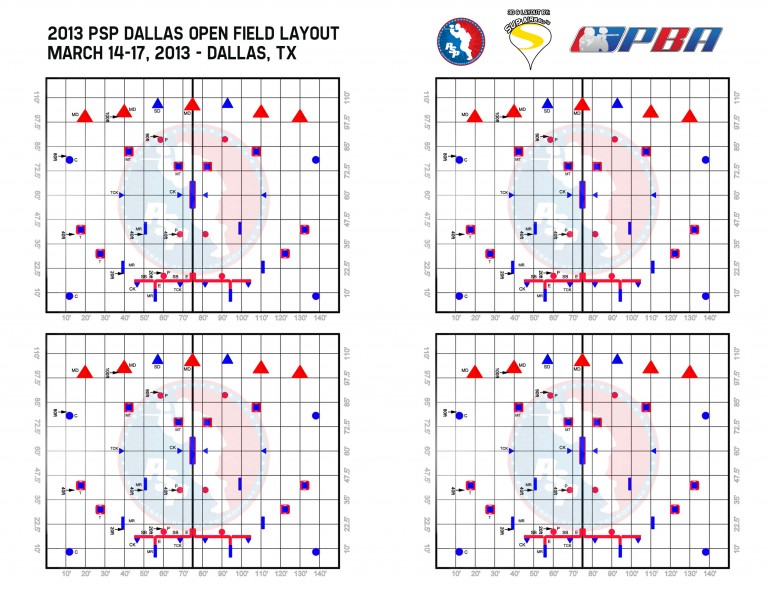 You Might Also Like: