2013's first big event is just a little over a month away as the pro paintball roster madness continues with Raney Stanczak leaving the LA Ironmen to take a spot with Tampa Bay Damage.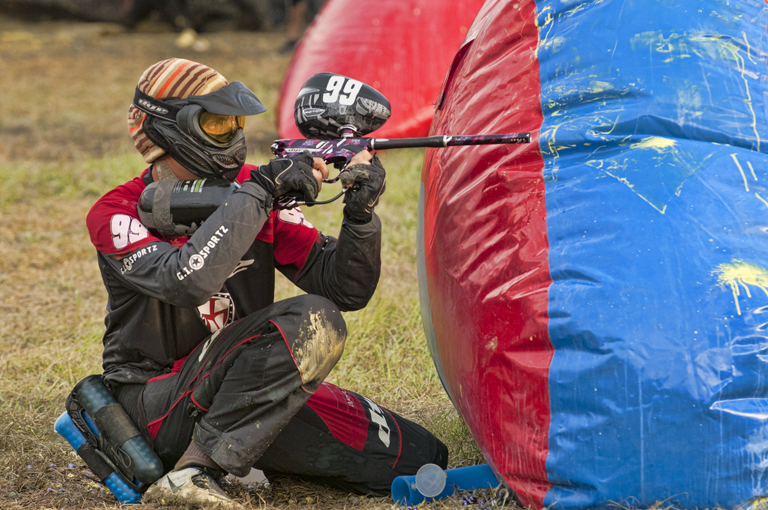 This move may be a surprise to some, as Stanczak had a successful year in 2012 with the Ironmen, and has a lot of experience playing under new Ironmen coach Mike Hinman. But word coming back from the Ironmen camp during preseason practice sessions was that Raney wasn't fitting in with the new crew, and wasn't shy about letting his teammates know about it.
In fact, the Ironmen's Marcello Margott, the number one ranked American player in 2012, when asked about the loss, said, "It's a good thing Raney left, he's a really good player but his attitude didn't fit in with the team and the identity we are trying to create. He had too much trouble buying into the system, we don't need that."
There's no doubt Stanczak could be a great asset to Damage, as his ability to play through tough situations, ability to attack from the back line, and his versatility, make him one of the best back/mid players in the world.
Damage's Team Manager Joey Blute had this to say about the pick up, "He came to us. And when you get a chance to pick up a player of Raney's talent, you do not pass on it. It's going to be a good year."
There's been a bit of behind the scenes back and forth between Damage and the Ironmen during the offseason as the Ironmen picked up Alex "Mouse" Goldman from Damage. And Damage has picked up Stanczak in addition to the Ironmen's coach from last season, Kevin "SK" Bredthauer.
SK had this to say about picking up Raney from his old team: "Raney is one of the unique pro players that is a thinker, although he is very technically adept, his best talent is paintball intellect. He is the type of player that turns into a coach because he sees the big picture, the entire match, and the whole team, rather than just himself."
Looks like we have a rivalry brewing here.
Make sure to mark your calendars for March 14th-17th as the first PSP event is brought to live by Paintball Access.
Like Paintball Access on Facebook, follow us on Twitter and Instagram! Let all your friends and compatriots know about what we're doing to further the sport!
Get Involved and make a difference; help us spread the paintball gospel!

If you have an interesting paintball story you feel absolutely must be told, contact us at yourstory@paintballaccess.com.
You Might Also Like: