Scott Kemp has been a professional paintball player for close to a decade now, Infamous, XSV, the Ironmen; he's played for some of the best teams in the business. 2012 was a struggle for him, as he left the Ironmen just days before the World Cup, at the end of a frustrating year.
He just earned a roster spot with the resurgent San Antonio X-Factor.
This is his first hand account the tryout process, and a look into his thoughts before the start of the 2013 season.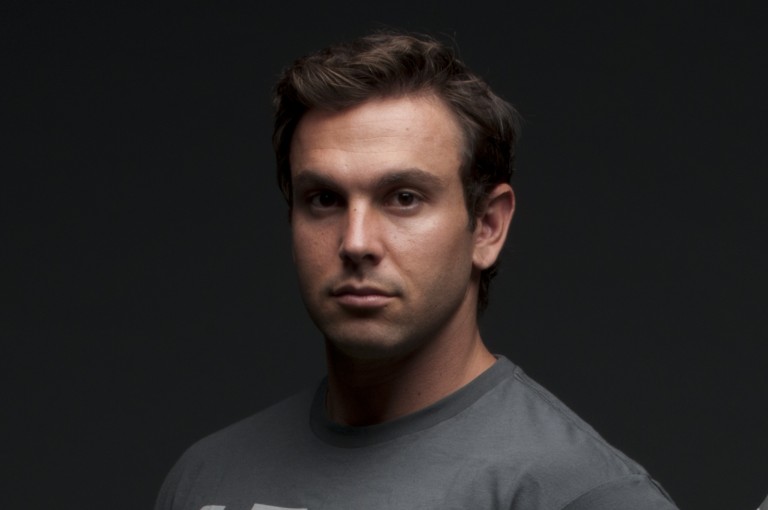 About one month ago I got a text message from Ryan Brand stating, "What's it going to take to get Scott Kemp on X-Factor?" At the time I was a free agent weighing out my options for my next and final team. I say final because I'm not out here chasing a paycheck or gun deal, jumping from team to team like many pros do in this sport.
I'm looking for a team to call home until I decide to hang up my jersey and gun for good. I'm looking for a team that has a strong bond amongst the players, coaches and staff, a team who has the potential to win pro events and championships. So when I received this text message I thought about all the elements I need in a team and X-Factor nailed it. I replied to Ryan, "Let's make this happen!"
Two weeks passed and I was on a plane on my way to San Antonio, TX for practice. Flying to a practice rather than driving your typical 30min-1hour really gets your mind set for the weekends battle. The process of packing up, getting dropped off at the airport, checking into the terminal and sitting in the cold airplane gives you time to just focus and dwell on what's to come. I arrived late Friday night and was picked up by Dixon Yang. Stayed the night at his house and we were off to the field on what felt like 3 hours of sleep.
I wasn't sure the role or position X-Factor wanted from me. I realized this was the weekend where we would determine all of this and find the fit. X-Factor did just lose a core player, Mykel Kovar to the Russians and Ashton Johnson is out of commission due to torn ligaments in his ankle.
In my mind I was ready for anything. As I geared up I just knew that I would have to be prepared to fill any spot they needed from me. Before we began, Ryan came to me and said, "We're going to need you as the front guy on the dorito side, is that okay with you?" I replied, "Absolutely. I will play anywhere you need me." I have been usually playing the secondary insert guy, the "2", on the snake or dorito side. It's been a few years since I was the front player but I have no problem filling that role and being damn good at it.
Drills, drills and more drills, we ran hard all weekend. 1 on 1s, 2 on 2's, 3 on 3's, whole field, half field, running and shooting and laning. It's always interesting to see how different pro teams run drills. Everyone always has a different style and twist.
After the end of Sundays practice it was time to talk with Ryan and Alex Martinez; the owner of X-Factor. Alex pulled me aside, put his arm around me and said, "Tell me, why do you want to play on this team?"
I said, "I see the talent this team has. I see the passion each and every player has. I like the way you run this camp. There's no bullshit politics and everyone is straight up and true to each other. There is no reason why this team can't be a #1 team. I love every part of this team. I'm not looking to play with X-Factor for just this season, I want to retire with X-Factor."
He smiled at me and said, "That's what I like to hear, now lets go talk to the guys." Alex pulled in Ryan, Archie, Colt and Grayson, the core of the team, and they all spoke their 2 cents about me, and then it was official. I became a Texas boy.
Flying home that Sunday night I felt good. I was happy with my new team and excited for what's to come. I was thinking of my last few seasons and my future with X-Factor. The last couple years my #1 priority was not paintball. When paintball can't pay the full time bills it's hard to make it #1.
After the end of last season I realized I wanted to make a huge comeback. I want to put in the hard work and effort to be on top. I'm ready to make my paintball career my #1 priority this year. I knew that, if I wanted to be a top D-side player this year, I will need to be as fast as possible. I'm sitting at 180lb right now, and I'm at my fastest at 170. I'll be cutting weight for the first event and maintaining this weight all season long. My entire training and diet program has changed for this reason.
Two weekends later and I'm back in Texas. The standard practice schedule is every other weekend and then 2 consecutive weekends before each PSP event. I flew out on my standard 5:20pm departure from San Diego airport. This was a big weekend for us because we just got our brand new field. Alex bought a brand new x-ball field for the team as well as laid out some high quality AstroTurf. We got to the field at 9:00am and started grinding the brand new field. Got all the bunkers and netting up and that was it, our new office was complete. We had a late start that day due to the field set up but we made up for it by playing late.
The field was not the only new thing to come to this team. Top professional coach Paul Richards, formerly of Tampa Bay Damage, just joined the crew. Paul is a huge pickup for us. I have seen his knowledge and power when I played 7-man in 2011 with Damage.
This team is going to be different for him since Tampa was a defensive team and we are an offensive team but I know he will find how to use us properly for success. This was the first practice he was at since we picked him up. After talking with all the guys on the team everyone respects and looks up to him and is excited to see what he can bring to us. It's very important in any sport for the players to have respect for the coach. In the past, I have seen coaches that were not respected or trusted by players, and this can be cancerous to the team.
With the combination of the new field and new coach we got out there and ran mostly points of 5 vs. 5, figuring out the field and fine tuning teamwork. It was a very productive weekend and I felt exhausted by the end of Sunday. Heading home that night I boarded the plane with a great feeling in my gut about X-Factor and my role moving forward.
I couldn't be happier in my career decision. It's now time to put forth the hard work and effort to be the best.
Watch out for San Antonio X-Factor this season. We will be a powerhouse team.
Follow Scott Kemp and X-Factor's story all year long here at PaintballAccess.com. Look for his new fitness e-book coming soon, called "The Roadmap to Getting Shredded". Follow his YouTube channel for paintball and fitness tips.

Make sure to mark your calendars for March 14th-17th as the first PSP event is brought to live by Paintball Access.
Like Paintball Access on Facebook, follow us on Twitter and Instagram! Let all your friends and compatriots know about what we're doing to further the sport!
Get Involved and make a difference; help us spread the paintball gospel!

If you have an interesting paintball story you feel absolutely must be told, contact us at yourstory@paintballaccess.com.
You Might Also Like: