New LA Ironmen Captain Marcello Margott writes about the new beginning for a team he won a title with at the start of his career. The Ironmen have re-built their roster for another title run. Here's his story about the pre-season and their first practice together, in his own words.
This is Part 1 of his story.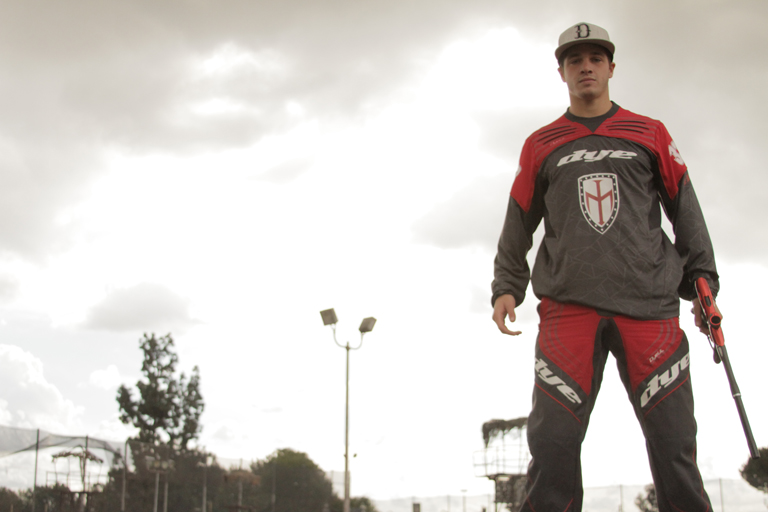 LA IRONMEN, REBORN
I remember when weekdays couldn't melt away fast enough; I was constantly thinking about paintball and my best friends that would be there early Saturday morning.
Paintball was more than a just a sport, it was becoming my life. Monday through Friday were just to fill in the blanks, while Saturday and Sunday were the days to fill my soul.
We had everything you needed for a successful team. We had chemistry, we had talent, and we were hungry to do anything and everything it took to win together. We had faith in each other, we trusted one another, and we knew that together we could beat anybody down.
That was Aftermath.
That was what it was like playing under Mike Hinman when he had something to prove as coach, trying to build a winning SoCal team.
We're back there again with the current incarnation of the Ironmen. The vibe, the feeling, our actions, many things are the same, only this time the stakes are much, much higher.
After receiving two text messages in our team chat informing us that Kyle Spicka and Brandon Short had quit the team, I knew we would have to replace them. We just weren't deep enough to field a competitive team and at first, this was a huge loss, but, as with most things you initially think of as "bad", it was a blessing in disguise.
I first reached out to former teammate and longtime friend, Steven Pitts. After talking to him for 15 minutes about the future of our team and our goal to make a run at the PSP championship, he was all in.
Next on the list was Alex "Mouse" Goldman, a good friend and someone who has shared many wins with me throughout my career. This wasn't an easy pull, as Mouse is one of the most talented players in paintball and was in high demand this off-season. Other teams offered him a lot of money to sign with them, an amount that just wasn't in our budget.
What we did have on our side though, was friendship and the opportunity to play paintball together as often as we want. Mouse knew that with the Ironmen he would be playing with his best friends and would be under Mike Hinman, a system the both of us have been very successful under. After what felt like a three way tug-o-war match with Impact and Damage, Mouse decided he wanted to take friends and wins over a large paycheck. I definitely did a victory dance when he told me he was all in; I couldn't wait for the next weekend which would be our first practice together in a few years.
I was the first one to the field that Saturday morning, excited to see what sort of dynamic would form with the addition of my former teammates, Mouse, Steven Pitts, and Danny Park. I finished the last few sips of my coffee as I stepped out of my car and looked intensely at the field being set up, knowing that in less than an hour we would be beginning the future of the Ironmen.
Shortly after a black Jetta with murdered out, jet back windows rolled up; I knew it was Mouse. We were always the first ones to the field back in our Divisional days, why would this be any different?
He got out of the car and gave me a hug; it was good to be at the same field for a team practice again. I was already able to tell we were going to pick up right where we left off years ago. It was as if nothing had changed, like we didn't skip a beat. Mouse and I have always had some of the best on-field chemistry; I guess that's what happens when you go through 80 percent of your career playing on the same team.
I opened my gear bag to fresh clean clothes. I had made sure everything was washed and ready to go for practice. My gun had a thorough cleaning, it was just begging to be shot. Always starting with my lucky blue socks, I started to gear up. I pulled my jersey over my pads and tied the laces on my cleats. I knew this day would be a new start for the team, for me, for all the guys uniting to take a title away from Houston Heat. And that thought brought me a long, wide smile.

Make sure to mark your calendars for March 14th-17th as the first PSP event is brought to live by Paintball Access.
Like Paintball Access on Facebook, follow us on Twitter and Instagram! Let all your friends and compatriots know about what we're doing to further the sport!
Get Involved and make a difference; help us spread the paintball gospel!

If you have an interesting paintball story you feel absolutely must be told, contact us at yourstory@paintballaccess.com.
You Might Also Like: