New LA Ironmen Captain Marcello Margott writes about the new beginning for a team he won a title with at the start of his career. The Ironmen have re-built their roster for another title run. Here's his story about the pre-season and their first practice together, in his own words.
This is Part 2 of his story. Read part 1 here.
LA Ironmen Reborn – Part 2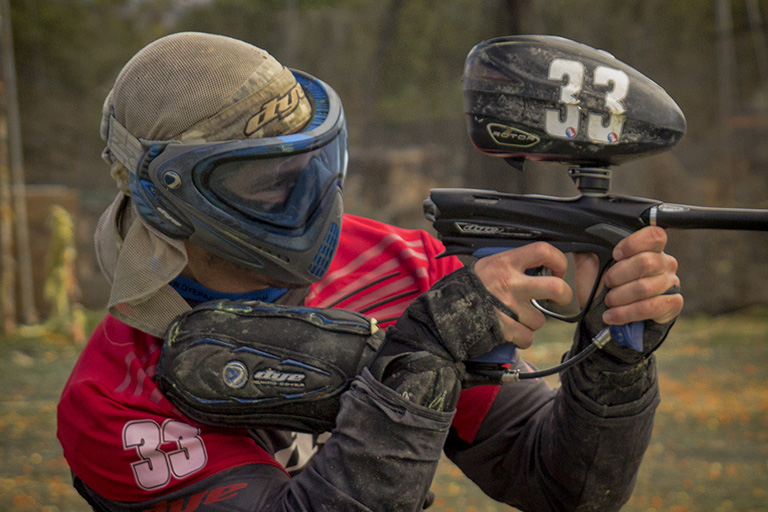 Hinman called us over to gather for our first meeting of the year. We talked about creating our identity starting at that practice, the Ironmen were now a new team and the goal is to recreate the mentality and to get so good that teams would fear us; that teams would hate to draw the Ironmen on their schedule.
As the meetings got deeper, I looked around to hungry faces, I saw a group of young kids with determination in their eyes, it was at this moment that I realized the LA Ironmen had been reborn. We are here to win a championship and Hinman made it very clear we weren't going to settle for anything less. The tone was now set for the entire weekend and it was time to get to work.
The first point of the season ended with Mouse running down the snake shooting 4 guys, as he usually does. It was against a D1 team, the Pirates, but still I think it was a good indication of what we will be seeing all year long from him. I think the next point ended with A-Rod running from our back center to their back center in less than a minute shooting 5 guys.
After 2 points it was safe to say the dynamic of the Ironmen had changed, we already had a new identity and looked like a team who had something to prove. The rest of the day felt like a race, I couldn't sit in my bunker too long, knowing if I waited another minute, someone else was going to make the move and steal my glory.
Nobody wanted to sit. It was a competition to be the next 5 to take the field for the next point. I have never seen a team so hungry to play and it's been this way every weekend since. By our player's choice, we haven't had a weekend off. During the week our phones are filled with team text messages encouraging us to better ourselves. It's like a weeklong team meeting as we keep the team chat filled with ideas and ways to improve. The base of our team is hard work, dedication, and heart. In our camp, if you're heartless, you're out, that's probably why Raney left a few weeks later.
After having a few consecutive weekends of great practice, Houston Heat came to town so we set up a light scrimmage with them out at Camp Pendleton Paintball Park. Houston was by far the number 1 team in 2012, winning 3 out of 5 events, taking 2nd in their first event together, and becoming the 2012 PSP Series and World Cup Champions.
I don't think there is a better way to measure the skill of your team than playing against the defending Champs. Everything we had worked on the previous weekends showed in our scrimmage. The team was being aggressive and our identity was continuing to grow. I would say we went 60/40 with them over the weekend, us coming out on top. Although that's a great first step, it was still just practice and I know we have a long way to go before we can celebrate anything.
We are now entering into the last few weeks before the PSP season opener in Dallas and it's time to start sharpening the tools. We will be practicing 3 or 4 times a week until the event, doing drills and playing teams. I haven't been this excited for a season in a long time; we have an opportunity to be the next group of kids since Dynasty to really become a dominant force.
I overheard Junior Brown, one of the leaders on XSV, talking to Matty Marshall, who was there to scout teams, about playing us during practice last weekend, and he said playing our team was like "playing a pack of hungry young wolves".
Yep, Junior, I'd say that's about right. Paintball is how I eat, how the guys on the Ironmen are trying to make a name for themselves in this hard yet amazing world.
Watch us at the first event, it's just around the corner, I promise you'll see the hungriest paintball team in the PSP.
Our goal isn't to win a tournament or two; it's to win a championship or two, or three, or 10. This is a new era of the Ironmen and I can't wait for everyone to see what we are creating.
See how the Ironmen are going to do at the first event! Make sure to mark your calendars for March 14th-17th as the first PSP event is brought to live by Paintball Access!
Like Paintball Access on Facebook, follow us on Twitter and Instagram! Let all your friends and compatriots know about what we're doing to further the sport!
Get Involved and make a difference; help us spread the paintball gospel!

If you have an interesting paintball story you feel absolutely must be told, contact us at yourstory@paintballaccess.com.
You Might Also Like: