After a lackluster 2012, San Diego Dynasty picked up a few new players, adding a new fire and intensity to the team. All Star, long time veteran, and original Dynasty member, Ryan Greenspan gives PBA fans his first hand account of their road to victory at the PSP Dallas Open.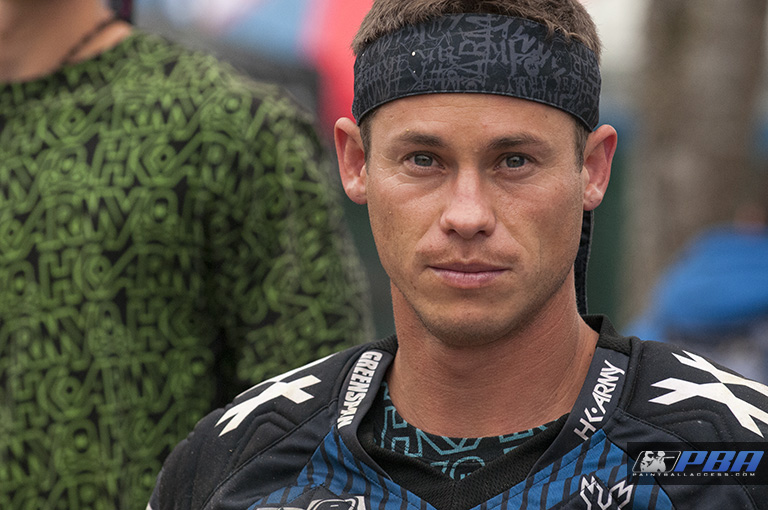 It's a funny thing to play this sport, or I'd imagine any sport for that matter, for over a decade. More and more often of late, I hear how Dynasty has fallen off the map, about how we're no longer a threat or a team to worry about. This absurdity is typically whispered toward the beginning of the season, sometimes late in the year.
What is true, at least for the better part of the 2012 season, is that our team was in a rut. We were a team filled with "almost". Dynasty had become a team that wasn't as threatening as it once was and sat on the bubble at every event, almost making Sunday and almost beating whoever we were playing at the moment. Something was off with us and we had a season filled with disappointment. The end of 2012 came and we had a new vibe for the team, spearheaded by our new coach, Rusty Glaze, who in my mind saved the team.
Along with him, the core of the team shook off some rust, and won an event, the second of the year if you include our one European victory. We did not win World Cup, we did not do well in the PSP, and we found ourselves "almost" there again. In two years, we still hadn't sat atop the podium at a PSP event.
Fast-forward three months to the end of an off-season, one that may go down in history as the new birth to tournament paintball. What a lot of outside players may not have heard or seen, was the balance of power shifting from team to team on a day-by-day basis, as players shifted allegiances for the best deal. Players had options on the tables that could legitimize their careers as true professional paintball players.
Albeit, no one is getting big money salaries, but for a sport clawing back to the limelight, the money men made this a real pro sport again. Then there is Dynasty; no longer are we the powerhouse who used to sign players to big money contracts. We learned the hard way that is not always the best method. We have learned, from years of experience, that the best way to build a successful franchise, brand and winning team, is to have people who really want to be there. You have to have a team with similar goals, not someone waiting for their next paycheck.
I sat down with Brandon Short and Kyle Spicka before the season started and explained our mission statement and why we have been so successful and why I felt we had such a rocky season last year. We immediately started discussing the team's future and their future on this team. What it came down to is that we needed fresh blood. We needed new ideas and new personalities to shake things up and keep us on our toes.
We needed offense and we needed players who can think for themselves and have a intelligent head on their shoulders, not just a burrito bowl mashed around in their brains. Those suckers bought into my rap and we started to create a new team.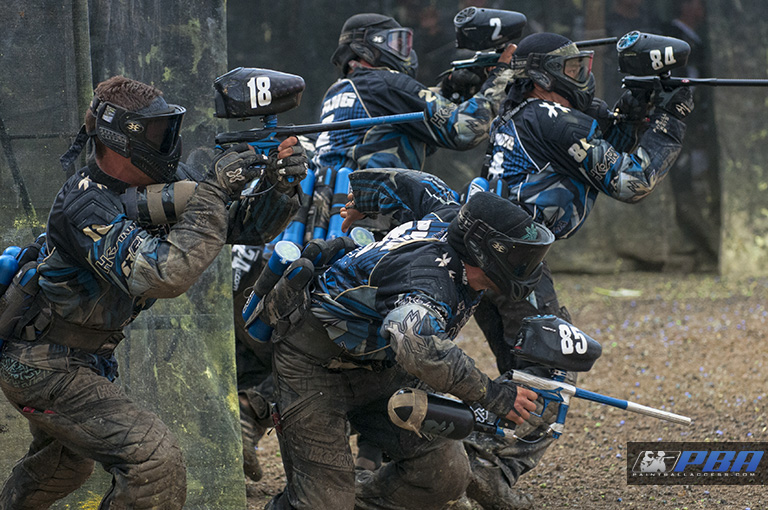 But a few weeks before the event Brandon broke his hand during practice and Mike Mesa went on to play and coach another team, so we needed someone to replace the two of them. I had received a call from Tyler Harmon a few weeks before and he explained that he was hungry for greatness and he wanted to prove to the team and the world that he was ready for the Big Show.
Tyler was adamant he could compete on the top level and he wanted to prove it to us. Initially we had a full roster, but these two unfortunate events allowed Tyler the opportunity to come and manifest his own destiny. Tyler came out and on the first weekend with us, he did just that. He created his own reality, his own opportunity, by playing well and fitting in with the core of the team. What he did in the two short weeks leading up to the Dallas PSP was a feat in and of itself. To walk onto a pro team and establish yourself, is a tough thing to do, but he did it, then as most of you saw, he did it again when the first match started in Dallas and didn't stop there.
Although we went 3-1 in the prelims and on the scoreboard our games were blowouts, aside from the Houston Heat battle, we felt like each point was really close. If you go back and dissect our games, which I have done several times, each game was a battle and could have gone either way.
But the one thing that I noticed in each of the games, something that was absent in a lot of our 2012 season: There was very little slack left on the field. Everyone out there was playing with confidence, and everyone was doing the part to fill in any mistakes. Our front guys were relentless on their attacks and our utility players were doing their jobs, filling spots and shooting their lanes better than any other team.
Rusty told us before every game started, if we go down a point, we owe him two more in return, that seemed like a simple equation to me. The team had found our cohesion again and it was off to the races for us. After the prelims were over, we were the team to be afraid of once again.
But Sunday, of course, was when the real battle began.
Connect With Ryan Greenspan:
FACEBOOK – INSTAGRAM – TWITTER – YOUTUBE
Click Here to Read Part 2 of Ryan Greenspan: Grit
Mark your calendars for the second event of the 2013 PSP season brought to you live from OXCC Paintball Park May 3rd – 5th. The new Champions and Challenger format makes its debut at the Mid Atlantic Open, don't miss it!
Make sure to like Paintball Access on Facebook, and follow us on Instagram and Twitter. Let all your friends and compatriots know about what we're doing to further the sport!
You Might Also Like: